Centerless Grinding Wheels
Buy Centerless Grinding Wheels Online At Industrybuying
A Centerless Grinding Wheel is a high-quality product for your grinding needs. The centerless design makes this tool ideal for removing higher volumes of stock at once and leaving less material waste behind.
A high-speed grinding wheel is ideal for cutting, shaping, milling and grinding tough metals such as steel, stainless steel, bronze and aluminium alloys. More aggressive cutting rates can be obtained by removing a large amount of material at once rather than in small bits and pieces. This grinding wheel reduces the size of a hole or slot in a piece. Industrybuying's high-quality centerless grinding wheel is the perfect choice for all your roughing operations. It provides a long-lasting finish with minimal chatter on all types of materials and has a high resistance to breaking down due to wear. The high-density plastic construction helps minimize wear and tear on your machine, which extends the life of the wheel.
Best Selling Centerless Grinding Wheel online
The A60 grit non-standard centreless wheels are used for various applications. These abrasive wheels have an ultra-high hardness carbide structure, which makes them resistant to wear and tear. They can be used for machining all different types of materials.
They are manufactured with precision to meet international standards. These non-serviceable wheels are used in all kinds of industries, including textile, automobile, marine, food and many others, where they help quickly finish surfaces without any damage.
Made of aluminium or high carbon steel, abrasive centreless grinding hooks are produced using advanced technology and quality materials. They are engineered for long life, even with extreme use. Cumi's centreless grinding wheels offer greater freedom for shape, tolerance, and fit than conventional grinding wheels. They also create fewer sparks and dust than conventional grinding hooks as they use coolant to keep the cutting edge cool when grinding various materials from plastic to steel.
These wheels are developed using the latest technology and are manufactured using the finest quality material. This helps you achieve a superior finish in minimum time and increases productivity.
These non-standard centreless wheels are used for various applications, including deburring, finishing and precision in high-precision industries.
Cumi A120 grit non-standard centreless wheels are the perfect solution for your machining needs. These are used in industrial applications, such as rolling mills and milling machines. Manufactured from top-quality material, these wheels ensure precision and excellent results. The robust construction will ensure a longer life for your tool.
Advantages of Centreless Grinding Wheels
1. These grinding machines are well suited to cut high-quality alloy steels. They can cut hardened steel easily.
2. They can give smooth finishes to products.
3. They are less time-consuming.
4. They can maintain accuracy in each case.
5. They require very little pressure for operation.
6. They lead to increased grinding productivity.
Best Brands on Industrybuying
Cumi is a top brand with various products to suit all customer needs. Established in 1954, they have always been committed towards research and development. Their relentless efforts have resulted in patents for several high-technology products like Ceramic Grinder Silicon Carbide Grinding Wheel, High-Speed Steel Drills & Tungsten Carbide grinding wheels.
Why shop with Industrybuying?
Industrybuying is an online platform featuring an exclusive range of utility products for all industrial purposes. The website maintains a fully catalogued collection of over 3.5 Lac SKUs to buy from national and international brands. They also have pay-later options and other faster payment options to make shopping more convenient for users. Industrybuying is here to provide its customers with a smooth shopping experience. Their vast range of products is here to meet all your industrial needs.

Welcome To Industry Buying
Scan the QR code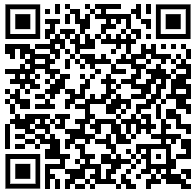 OR
Click to Chat with a Specialist
Thank You
for your valuable feedback


Please enter your e-mail address and we will send you a confirmation mail to reset your password.
Forgot Password
Reset Password
Do you want to add Nestle 3 Options Coffee Tea Vending Machine to cart?
Enter Details for faster checkout