Lapping Plates
Buy Lapping Plates Online At Industrybuying
Lapping is the most accurate way to create an accurate and smooth finish on parts. Lapping plates are coarse plates that are used to flatten sharpening tools. This process produces a precise roughness on flat or domed surfaces. Lapping plates, available in various sizes, are made from high-strength aluminium, making them lightweight but extremely hard and durable.
Why Is Lapping Important?
Lapping is used to obtain precise surface roughness, mostly on flat surfaces.
Types And Uses Of Lapping Plates:
Depending on the material to be lapped, the lapping plates can be divided into the following:
1. Cast Iron Lapping Plate- Rugged and durable, the standard lapping plate is made of cast iron, which offers superior rigidity and resistance to shock loads. The serrations allow you to control the amount of pressure applied to the lapped surface by varying the lap speed. They are used with diamond paste or other fine abrasives to remove scratches from various materials, including semiconductors, metals and glass that are flat or curved. This material is not recommended for abrasive diamond polishing.
2. Aluminium Lapping Plate- The non-corrosive lapping plate is strictly used for soft polishing techniques. It has a precision-lapped flat surface that the polishing pad conforms to, resulting in a new finish to your workpiece. This pad is designed for aluminium and other non-ferrous materials such as copper and brass with high surface hardness.
3. Stainless Steel Lapping Plate- Stainless steel lapping plates are used when using very abrasive slurries, such as chromium oxide. These lapping plates consist of a stainless steel bowl with grooves along the bottom. Stainless steel is an excellent material for lapping, but it is more expensive than aluminium.
4. Ceramic Lapping Plate- Lapping plates are available in various grits suitable for lapping and polishing hard white alumina ceramic components. These lapping plates are designed specifically to be used on dry ceramic. Cast iron is ideal for lapping ceramic if the application tolerates cast iron impregnation and grey discolouration. The amount of discolouration is relative to the density of the component's ceramic. The best way to maintain the clean, white appearance of alumina ceramic components is to lap and polish the ceramic.
5. Glass Lapping Plate- Any dangerous particles generated during lapping are effectively trapped by the lapping plate, giving it an excellent safety record. A glass lapping plate can be reused and can be used as a negative or positive lapping plate. A negative or positive lapping plate will be described by a number which indicates its hardness. Harder glass plates can be used faster, leaving deeper scratches than softer ones. However, harder glass must be used with care to avoid damage to the processed material since scratches can remove more material than they produce due to the more abrasive force involved in the process.
6. Composite Lapping Plate- Kemet composite lapping plates are designed with diamond slurry for producing reflective surfaces on various materials. The more complex the grade, the less stock removal per stroke; the softer the grade, the more stock removal per stroke. Furthermore, low waste is generated, and less time is spent dressing the plate during its operation.
Top-selling Products By Industrybuying:
How To Select Lapping Plates:
Consider the following before buying Lapping Plates:
➯ The material to be lapped
➯ Corrosive strength of the polishing slurry
Famous Brands For Buying Lapping Plates:
Long years of working together have solidified our ties with various famous brands, which help us deliver quality products right to your doorstep. Working with multiple brands has helped us provide top-notch products to our most valued customers. One such brand includes Luthra. Buy lapping plates online at our website.
Choosing Industrybuying For Buying Lapping Plates and Other Industrial Tools:
Keeping quality and durability in mind, we are committed to providing top-notch customer service. We offer various products at affordable prices. Finding quality on top brands becomes hassle-free with Industrybuying. Buy Lapping Plates Online with ease. Order now.

Welcome To Industry Buying
Scan the QR code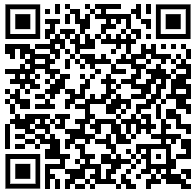 OR
Click to Chat with a Specialist
Thank You
for your valuable feedback


Please enter your e-mail address and we will send you a confirmation mail to reset your password.
Forgot Password
Reset Password
Do you want to add Nestle 3 Options Coffee Tea Vending Machine to cart?
Enter Details for faster checkout