Double Side Foam Tape
Buy Double Side Foam Tape Online At Industrybuying
Double-sided foam tapes, also known as double-sided foam adhesive seals, are made of cell foams which are coated with pressure-sensitive adhesives and are available in various thicknesses. They can connect two parts to secure an item or enhance its effectiveness. These tapes can also be used as a seal to prevent the passage of air and moisture.
Double-sided foam tapes can be used for temporary or permanent fastening, packaging, gap filling and thermal insulation. These double-sided adhesive tapes can dampen vibrations in places such as engines or drive trains or seal off leaks in transportation systems. Their performance properties include shock absorption and vibration dampening, compensation for uneven surfaces, protection from moisture, temperature mitigation and much more.
Best Selling Double Side Foam Tape Online
The MM Care 50mm x 5Mtr Double Side Foam Tape is a double-sided foam tape ideal for adhering to uneven surfaces. It consists of a two-sided adhesive that can easily be used without leaving any residue or damage on whatever surface it is applied. The material is soft and easy to cut with a straight edge, making it easy to use without needing a dispenser gun.
Apply the product on a smooth, clean surface with high tackability. Free the tape from the backing without stretching to reduce stress on the tape. Cut the tape with a sharp, clean blade at the desired length. Apply the film to both bonding surfaces and press firmly together to complete the installation.
Selmex Double-Sided Spacer Tape is a premium quality adhesive tape that helps to complete your construction project. The product has been manufactured from foam and is double-sided, which means it not only looks great but is highly functional, by increasing the adhesive surface area allows for a stronger hold and also creates a more stable effect.
Selmex Double-Sided Spacer Tape is a foam product that cushions between two surfaces to prevent them from rubbing against each other.
Selmex 10mm x 5Mtr Double-Sided Spacer Tape - 6mm is a double-sided foam tape. The foam is a soft material that helps prevent the bonding material from causing any damage to the base of your cassette. It can be used for all types of repairs, especially those where the construction of the material needs to be protected.
Oddy Double Sided Foam Tape is a flexible foam tape that sticks to flat surfaces. It is easy to use and repositionable on smooth surfaces with little or no residue left behind. It is perfect for mounting name badges, signs, notices and more.
Advantages
1. Suitable Alternatives to Mechanical Fasteners:
Double Sided Foam Tape is made of a foam adhesive with high tack and peel adhesion on both sides. It can be used in areas where mechanical fasteners are impractical. This versatile, double-sided tape can mount various items such as panels, signs, signals, mirrors, nameplates, and more.
2. No Risk of Injury:
Double-sided foam tapes are easy to apply and don't require a unique skill set. By contrast, installing screws into a utility trailer requires advanced training and safety procedures.
3. No Rattling:
Double-sided foam tape will not only hold your vibrations in place but also helps dampen unwanted noise. The core is constructed of an energy-absorbing foam; this helps reduce vibration and movement, which can cause parts to rattle or vibrate.
4. Provides a smooth appearance:
Double-sided foam tapes can lead to a cleaner appearance on any surface, including wall tiles and metal plates. The ability to apply foam tape to surfaces without leaving any raised heads means there are no holes in the end product, so it will not rust or discolour over time. The double-sided tape creates a more elegant and smoother finish than mechanical fasteners.
Best Brands on Industrybuying
3M, TJIKKO , ETIPL, LTD , IB BASICS, ETI , Selmex , MM WILL CARE, Oddy, Euro , M-Fabrics and Jonson are some of the best brands on Industrybuying for buying attachment tape online.
Why shop with Industrybuying?
Industrybuying is an online platform featuring an exclusive range of utility products for all industrial purposes. The website maintains a fully catalogued collection of over 3.5 Lac SKUs to buy from national and international brands. They also have pay-later options and other faster payment options to make shopping more convenient for users. Industrybuying is here to provide its customers with a smooth shopping experience. Their vast range of products is here to meet all your industrial needs.

Welcome To Industry Buying
Scan the QR code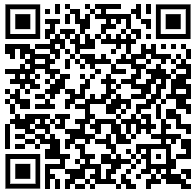 OR
Click to Chat with a Specialist
Thank You
for your valuable feedback


Please enter your e-mail address and we will send you a confirmation mail to reset your password.
Forgot Password
Reset Password
Do you want to add Nestle 3 Options Coffee Tea Vending Machine to cart?
Enter Details for faster checkout