Paint Supplies
Buy Paint Supplies Online At Industrybuying
Paint supplies are an essential part of any painting project. Painting can be a tough job, but having proper tools makes it easy for you. No matter what is your skill level or how many times you've painted before, it's worth taking the time to educate yourself about different paint tools and how to get a good finish.
Types of Paint Supplies
(A) Paint Sprayers:
A paint sprayer will save you time and effort while giving you a professional-looking finish. Unlike hand-brushing or rolling, this tool applies paint in a more consistent, even pattern. Working with budget-friendly paint supplies will help in getting the work done in no time.
(B) Masking Film:
The key to a great paint job is properly preparing the surfaces you need. That's why professional painters use masking film to drape off windows, doors, cabinets, walls, and just about anything else that should not be touched by paint or dust from sanding. Different from drop cloths, masking film adheres to surfaces via static electricity. We also offer a slightly more expensive masking film that comes pre-taped with a strip of painter's tape already applied to one edge.
Best Selling Paint Supplies on Industrybuying
Shiva's paint sprayer is an ideal indoor or outdoor tool. It is built from stainless steel and comes with a custom nozzle of 1.2 mm to get your job done quickly, easily and efficiently. The sprayer has an operating pressure range of 30-50 psi to work on any surface.
Designed for durability and longevity, this 9-inch Royale roller is widely used for home and commercial projects such as wallpapers, paints and coatings. The fine foam nap provides a smooth and even finish with minimal wastage of paint on the floor or ceiling. This paint roller has sturdy stainless steel handles fitted with a durable plastic trigger or lever lock to ensure easy release.
The Tiger Paint Sprayer is a professional-grade product suitable for home and garden projects and industrial applications. This sprayer has a stainless steel body that is durable, lightweight, and easy to clean. With an adjustable output and fluid nozzle control, you can use this sprayer on all types of materials, including solid paints and stains, liquid latexes and sealers, and stains & dye stains. The included airless hose has just the right amount of flexibility, so it won't kink while you work while keeping its shape if it gets bumped by tools or other objects.
The Kayra Decor Single Color 7-Inch Decoration Painting Machine with Silicone Peony Pattern Blue Rubber Paint Roller DIY Tool is a decor painting tool used to create a professional finish on the paint. Its durable, sturdy and washable design makes this brush perfect for applying a thin coat of paint for even coverage. The brush has an ergonomic handle of durable aluminium material and an easy grip handle.
Made with high-quality stainless steel, this trowel provides the perfect quality with extra durability. Moreover, it's suitable for both professional and DIY projects.
The Kayra Decor Décor Roller is specially made from durable materials and has a high-quality, good elasticity wooden handle. It is convenient to use, not easy to break and has a beautiful design style. This decor roller can use an indoor surface coating or wall painting decoration to beautify your home and create a harmonious atmosphere. The roller can also spread decorative materials such as paint, paper, craft paste, etc.
Best Brands on Industrybuying
Kayra Decor, Kennedy, Asian Paints,Lovely, Senator, Roff, HULK,Hilti, Krost, Kennedy-Pro, Berger, Mega and Ikea are some of the best brands available at Industrybuying to order paint supplies online.
Why shop with Industrybuying?
Industrybuying came into operation in 2013 to inculcate and introduce the concept of industrial supply chains in India. Industrybuying is a one of its kind online platform featuring an exclusive range of utility products for all industrial purposes. Currently, our website maintains a fully catalogued collection of over 3.5 Lac SKUs to buy from brands all across the globe.
Industrybuying is here to provide you with a smooth shopping experience. Our range of products (from national and international brands) is here to meet all your needs. We also have faster payment options alongside pay-later options to make shopping more convenient for users.

Welcome To Industry Buying
Scan the QR code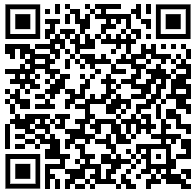 OR
Click to Chat with a Specialist
Thank You
for your valuable feedback


Please enter your e-mail address and we will send you a confirmation mail to reset your password.
Forgot Password
Reset Password
Do you want to add Nestle 3 Options Coffee Tea Vending Machine to cart?
Enter Details for faster checkout