J.S.P Lawn Mower
Perfect Mix of Competitive Pricing and Great Offers on Lawn Mower
Rotary Hammers are a type of drill machine that uses rotation and a hammering action to break up concrete as the bit rotates. Rotary Hammers come in various sizes, from small enough for tight spaces to larger models with an air-cartridge system for drilling through rebar-reinforced concrete.
A rotary hammer is an ultimate tool for drilling holes and breaking concrete. It's a much more powerful demolition tool than the less-durable hammer drill; professional contractors use it to build and destroy. The three settings on this rotary hammer allow you to change between drill mode, hammer drill machine or just hammer action. This will enable you to drive screws through thick boards, bust through rocky soils and break up concrete easily without changing tools.
The rotary hammer is also known as a rotary drill or hammer drill. Rotary hammers have higher impact energy and can drill through concrete surfaces faster than a standard corded or cordless drill. Most rotary hammers include two pistons. The first piston drives a significant hammering bit forward and backwards as it spins; the second piston holds the handle throughout your drilling operation.
Things to consider when purchasing a Rotary Hammer
1. Several jobs require drilling holes in concrete for precision. The type of rotary hammer, the drill bit types and the type of job, and the availability of electric power, are key factors when selecting the best rotary hammer for you and your crews.
2. When selecting a rotary hammer, you must choose the correct hammer for your application. Though all hammers perform similar drill functions and are designed to drill through concrete and masonry, each boasts different features that ensure optimal performance. Some of these features include bores as small as ½" and as large as 1-1/4", weight capacities up to 15 tons, dual-mode control, Auto Dorma mode for use with screwdriver bits and more.
4. Even when intermittent rotary drilling at full bore capacity is possible, it is always better to go for the next larger rotary hammer if any drilling series requires larger holes. It is recommended that professionals choose a tool with the right functions and features.
5. Rotary hammers provide you with the power and precision to make quick work of demolition projects and drilling tasks. The SDS-plus and SDS-max hammers allow you to use carbide-tipped core bits from 2-1/2" up to 3-1/2", with or without a hammer machine adapter. They also include 5/8" hex shank adapters for your impact driver, allowing fast, easy switching out of bits as needed.
Top-Selling Rotary Hammers at Industrybuying
Maintenance of Rotary Hammers
➯ No matter what you're drilling, select the right bit. Remember, the material you're drilling, and the size of your hammer will affect the best bit.
➯ Wipe off any dirt, dust or debris from the end of the hammer. If dirt accumulates on end, this can cause tool holder failure and jamming.
➯ Always grease the bit shank before inserting it into the bit holder of your rotary hammer to prevent it from premature wear and extend the life of both the bit and your rotary hammer.
➯ Rotary hammers are designed to be used with cartridge-mounted accessories. Use manufacturer-recommended grease and follow weight and viscosity guidelines.
Best Brands on Industrybuying
Dewalt, Milwaukee, Krost, HiKOKI, Makita, Ingco, Bosch hammer drill machine,Hitachi, Hitachi - Koki, STANLEY, Yato, Toku, Black & Decker,Dongcheng, RALLIWOLF, KPT, Xtra Power, Hilti machine,Foster, Cheston are some of the best brands available for purchasing Rotary Hammers at Industrybuying with affordable hammer drill machine prices.
Why shop with Industrybuying?
Since its inception in 2013, Industrybuying has become the leading platform for industrial products. With over 3.5 Lac SKUs, we feature a wide range of nationally and internationally recognised brands. Faster payment options, as well as pay-later options, are available, which makes shopping with us more convenient. We supply the best drill machine for home.

Welcome To Industry Buying
Scan the QR code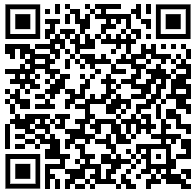 OR
Click to Chat with a Specialist
Thank You
for your valuable feedback


Please enter your e-mail address and we will send you a confirmation mail to reset your password.
Forgot Password
Reset Password
Do you want to add Nestle 3 Options Coffee Tea Vending Machine to cart?
Enter Details for faster checkout