Pressure Sprayer
Small Guide To Pressure Sprayer
A pressure sprayer is a gardening or cleaning tool used to spray liquids, such as water, fertilizers, herbicides, pesticides, and cleaning solutions, with a high-pressure stream. Another tool called a power sprayer, is used for specific agricultural tasks. It typically consists of a container or tank that holds the liquid, a pump or compression system that pressurizes the liquid, and a nozzle that controls the flow and direction of the spray. Pressure sprayers, including hand-held, backpack, and wheeled models, come in different sizes, shapes, and types. They are commonly used for various tasks, such as watering plants, washing cars, cleaning outdoor surfaces, and treating pest or weed infestations. Garden pressure sprayers can be manual, electric, or gas-powered, and they may have adjustable pressure settings and interchangeable nozzles to customize the spray pattern and intensity.


How To use the Pressure Washer Sprayer?
High Pressure washers are versatile cleaning tools used to clean various surfaces such as driveways, decks, patios, and vehicles. Here are the basic steps for using a pressure washer sprayer:

1. Read the manual: Before using the hand pressure washer, read the manual carefully to understand how to operate the machine safely and effectively.

2. Prepare the area: Clear the area of any obstacles or debris that could get in the way while using the pressure washer. Cover any delicate plants or objects that the pressure washer could damage.

3. Connect the hoses: Attach the high-pressure water sprayer hose to the pressure washer and the spray gun. Connect the garden hose to the pressure washer and turn on the water supply.

4. Choose the appropriate nozzle: Pressure washer nozzles come in different sizes and angles, each designed for a specific cleaning task. Select the appropriate nozzle for the job.

5. Turn on the machine: Turn on the pressure washer and allow the water to circulate through the system for a few seconds before pulling the trigger to avoid damage to the pump.

6. Begin cleaning: If you use the pressure washer 5 liter capacity, hold the spray gun firmly and start spraying from a safe distance. Work in sections, moving the spray gun back and forth in a sweeping motion.

7. Adjust the pressure: If the pressure is too high, it can damage the cleaned surface. If the pressure is too low, it won't effectively clean the surface. Adjust the pressure as needed to achieve the desired cleaning result.

8. Rinse and dry: After cleaning, turn off the pressure washer and disconnect the hoses. Rinse the area with clean water and allow it to dry before removing any protective coverings.

9. Instructions: Always follow the manufacturer's instructions and safety precautions when using a pressure washer for plants. It is important to wear appropriate protective gear, such as eye and ear protection and sturdy shoes or boots to protect your feet.

How To Maintain The Pressure Washer Sprayer For A Long Run?
To maintain your pressure washer sprayer for the long run, here are some essential tips:

1. Read the Manual: It is crucial to read the manual and follow the manufacturer's instructions to ensure you are using the pressure washer sprayer correctly. This will also help you understand the maintenance procedures you must follow.

2. Use Clean Water: Always use clean water to prevent debris or dirt from clogging the sprayer nozzle. Use a water filter to remove any impurities that may cause damage to the sprayer's pump and motor.

3. Check the Oil Level: Check it regularly and change it as the manufacturer recommends. Old or dirty oil can cause the sprayer's pump and motor to wear out quickly.

4. Inspect the Hoses and Nozzle: Check the hoses and nozzle for cracks or leaks. Replace any damaged parts immediately to avoid further damage to the sprayer.

5. Store Properly: After use, properly store the pressure washer sprayer in a dry and cool place. This will help to prevent rust and other forms of damage.

6. Clean the Sprayer: After every use, clean the sprayer thoroughly. This will help to prevent dirt and debris from clogging the nozzle and causing damage to the sprayer.

7. Service Regularly: It is important to service the manual pressure washer sprayer regularly to keep it in good working condition. Make a regular maintenance checklist with a qualified technician to ensure your sprayer runs efficiently.


With the help of these pointers, you can ensure that whether you are using an electric pressure washer or knapsack sprayer, it will remain in good working condition for a long time.


Why Choose Industrybuying For Purchasing a Pressure Sprayer?
Industrybuying is a leading e-commerce platform that deals in industrial goods and related products. Our site is the one-stop solution for all your industrial shopping needs, like sprayer accessories. You will find everything ranging from a tiny screw to a heavy machine. You must head to our site to buy the best and superior quality pressure washer online.

Industrybuying works with leading manufacturers that provide the best quality agriculture instruments, such as cultivators, tillers, etc. Our sellers offer reasonable pressure washer prices to make sure every customer buys from us. We offer flexible payment modes for our customers and ensure the best user experience for all our users.


Top Selling Products Available At Industrybuying:
Frequently Asked Questions Related to Pressure Sprayer
1. What is a pressure sprayer used for?
Pressure sprayers are an important tool for your lawn and garden. Use to apply chemicals to your lawn or apply
herbicides
, fungicides and
insecticides
.
2. What is pressure spray cleaning?
The pressure washer is designed to clean large, sturdy surfaces such as buildings, farm equipment and roads. It delivers water at high pressures through a hose, nozzle and wand. Pressure washers may be used more often during disaster clean-up when the risk of injury increases.
3. What chemical is used in pressure washing?
Bleach is the most common and extensively used chemical commercial pressure washers use. It's a mixture of sodium hypochlorite (usually between 5% and 6%) and water. If you dip a test strip into the solution, it will turn pale yellow to green.

Welcome To Industry Buying
Scan the QR code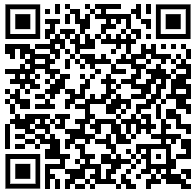 OR
Click to Chat with a Specialist
Thank You
for your valuable feedback


Please enter your e-mail address and we will send you a confirmation mail to reset your password.
Forgot Password
Reset Password
Do you want to add Nestle 3 Options Coffee Tea Vending Machine to cart?
Enter Details for faster checkout