Water Pump Set
Quality Assured Water Pump Set Online
Water pumps are mechanical devices that transmit water from one location to another. They move the flow of liquid by using a spinning turbine. A turbine is a wheel with blades attached to it. When they are spun, they push the water in a circular motion. The pump set water also includes a suction tube or suction pipe that draws water out of the well or lower areas where there is ample water supply and pushes it into higher elevation above ground where we need it. For any essential use, having the right pump set is significant. To buy at affordable prices, you can look for diesel or electric water pump prices. In addition, there are products like sprayers or seed planters to make you buy everything from one place.


What Does a Water Pump Do?
Centrifugal water pumps are located at the point of use. They are designed to continuously move a certain quantity of water from one location to another. They have a centrifuge with blades that spin rapidly, causing water or liquid to be drawn into its circular casing. The liquid then flows upwards through a series of tubes connected to the centrifuge and out to the final destination. However, the Honda water pump set is the best-selling product available, which can be used to ensure durability. Find the best honda pump set price at Industrybuying.


What Are The Uses Of The Water Pump?
1. Heating and hot water: The water pump is essential to an electric or non-electric heating system. Many radiators utilize circulating pumps that move hot water through the device's pipes, allowing the device to achieve the desired temperature. These circulating pumps also provide hot water to your taps when you turn on a tap or use a non-electric radiator.
2. Getting water into your home: Water pumps are integral to the water supply system in your home. They help circulate water around your plumbing and support water flow from the main supply or reserve to your house.
3. Gardening: Watering gardens and lawns need great care and attention. A water pump is a way to go when watering your plants, but there are many different types of pumps. We've made it easy for you to choose the right one. Along with that, you can look for products like seed planters as well.


You can buy the water pump at an affordable rates. To get these benefits in your everyday life, it is important to have a quality assured pump set at home.


What Are The Types Of Water Pumps Available At Industrybuying?
a. AgriPro 4 Stroke Water Pump 3 Inch APWP3: The Agricultural Pro Water Pump is a portable, easy, lightweight electric pump. It features a three-inch stroke, four-cycle engine with a 208 cc displacement. This makes it ideal for use in the garden or on an irrigation system.
b. Honda 1.5kW 4 Stroke Petrol Air Cooled Water Pump, WB15X: Our WB15X 1.5 kW Honda Petrol Water Pump is a compact, lightweight and easy-to-use pump in its segment. This self-priming pump comes with high efficiency, low vibration and noise levels, and a maximum flow rate of 160 LPM. It is provided with a recoil-type starter for ease of operation by one person. Its sturdy construction using high-quality materials and components enhances the petrol pump set's performance.
c. Neptune 3 x 3 inch 7 HP Petrol/kerosene Water Pump Set: The Neptune garden water pump is a 3x3 inch high-pressure water pump that can be used for high volume, constant flow requirements. The 7 HP petrol engine pump set continuously delivers up to 200 litres per hour at only a 0.75-metre lift, and a one-metre diameter hose requires minimal effort from the operator! It's powered by a Briggs and Stratton 1000cc air-cooled petrol/kerosene engine, providing enough power to pump water up over 40m vertically.

d. Kisankraft 1.5 HP Self Priming Centrifugal Pump KK-WPP-15: Kisankraft 1.5 HP Self Priming Centrifugal Pump KK-WPP-15. This powerful pump set is made of high-quality material and used for irrigation, agriculture, and construction. This set comprises a centrifugal pump and a water tank that is made of polycarbonate plastic. The set has all the necessary accessories like pipe fittings, inlet filters, harvesters and a manual for easy installation.


Those mentioned above are the variety of products you can consider buying at the best pumping set prices. You can also look for a water pump online in the table down below.


What Are The Precautions To Be Taken When Using The Water Pump?
This is a simple appliance that deserves your attention. The pump controls water flow through your home, so it's essential to research and understand how each pump works best. Each brand will have specific installation and operation requirements, so pay attention to these details as you shop for a new pump.


a. Always ensure all safety guards and shields are in place while operating your diesel water pump. The included manual contains essential information about the pump, installing it, and a wiring diagram.
b. This honda pump set is the perfect accessory for your home. This heavy-duty submersible pump comes with a manual and wiring diagram, so you can easily install it.
c. A water pump is a handheld tool that may transfer liquids. Due to the danger of fire and explosion, it is important to use a pump intended for your particular fluid.
Why Choose Industrybuying?
Industrybuying is a leading e-commerce company for B2B consumers. Here you can purchase wholesale products at huge discounts and offers. Industrybuying is the perfect platform to buy a water pump. You'll find the original product with an onsite manufacturer warranty. Industrybuying also offers payment through BNPL (Buy Now Pay Later) wallet, so you can instantly check out the honda pump, diesel pump set or products like sprinklers for agricultural purposes etc.


Top Selling Products Available At Industrybuying

Frequently Asked Questions Related To Water Pump Set
1. Which water pump set is good for your home?
The water pump is suitable for homes or buildings with multiple water points that require the water pressure to be uniformly strong. Automatic water pump, constant pressure type.
2. Why does the water pump get hot?
Pumps are extremely efficient, but they can also overheat. If a pump overheats, it will seize up, leading to costly repairs or replacement. This is why we offer a wide range of high-quality pumps suitable for any application.
3. How to maintain an electric water pump from getting it harm?
Dismantling of the water pump Replace both the water pump and distribution Accurately coolant management Maintenance regularly

Welcome To Industry Buying
Scan the QR code
OR
Click to Chat with a Specialist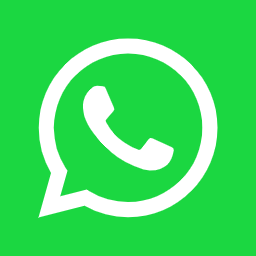 Thank You
for your valuable feedback


Please enter your e-mail address and we will send you a confirmation mail to reset your password.
Forgot Password
Reset Password
Do you want to add Nestle 3 Options Coffee Tea Vending Machine to cart?
Enter Details for faster checkout