Overview of Car Exterior Styling Accessories
Choosing the right Car Exterior Styling Accessories for your car begins with determining the amount of modification you want in your car. When it comes to Chrome Accessories, if you do not have any experience with chrome-plated accessories, you may begin with a less complicated type of chrome accessories. Chrome spray paint allows you to embellish small areas of your vehicle without needing to worry about reinstalling important parts.
If you are comfortable with small DIY projects, you can replace your car's door handles or mirror covers with chrome-plated parts that sound a good project for you. Even if you do not have much experience in automobile accessories, you can also take help from your local garage guy.
Chrome detail Accessories
There are various car parts where you can add chrome-plated accessories to enhance the appearance. Few of these accessories are mentioned below:
Chrome Door Handles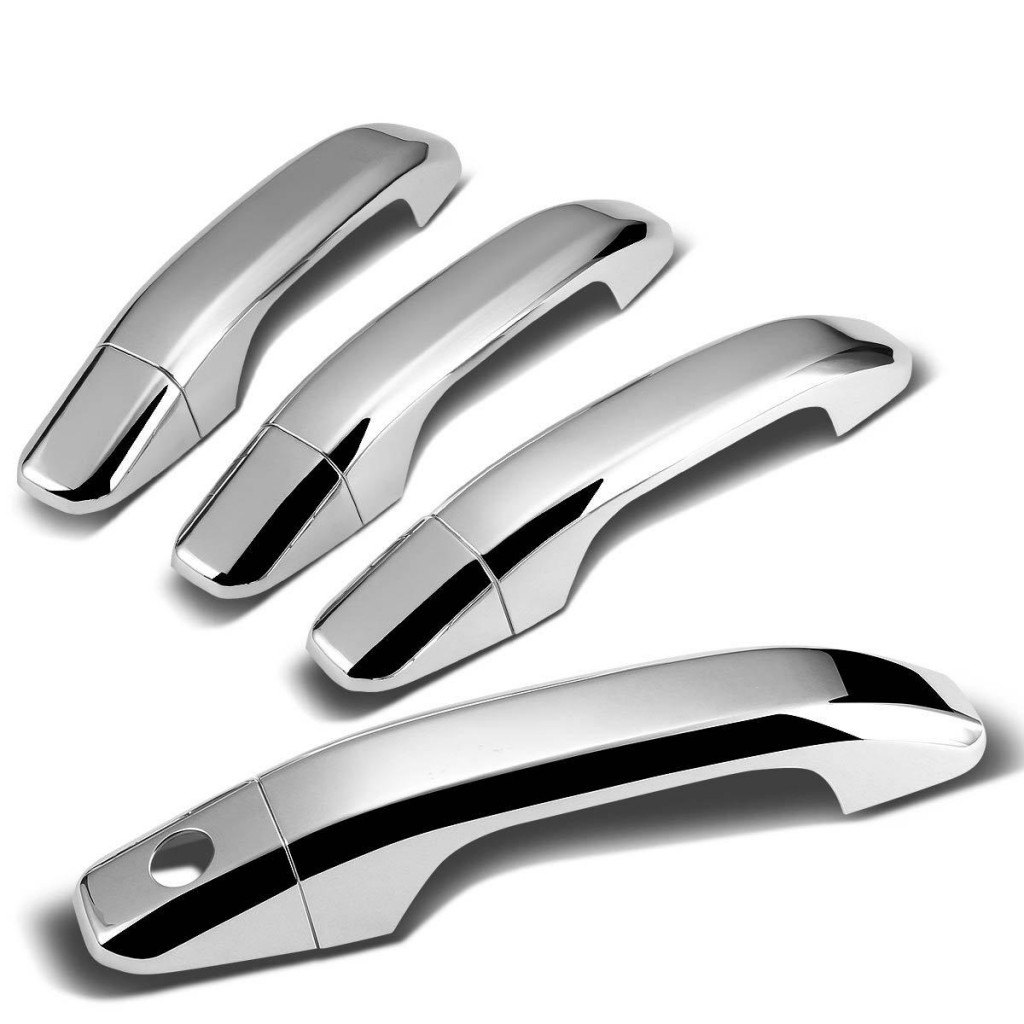 Chrome door handles are custom designed handles to fit each vehicle's make, model, and year. These accessories come in a wide array of styles and materials and vary from model to model of various cars.
Chrome Mirror Covers: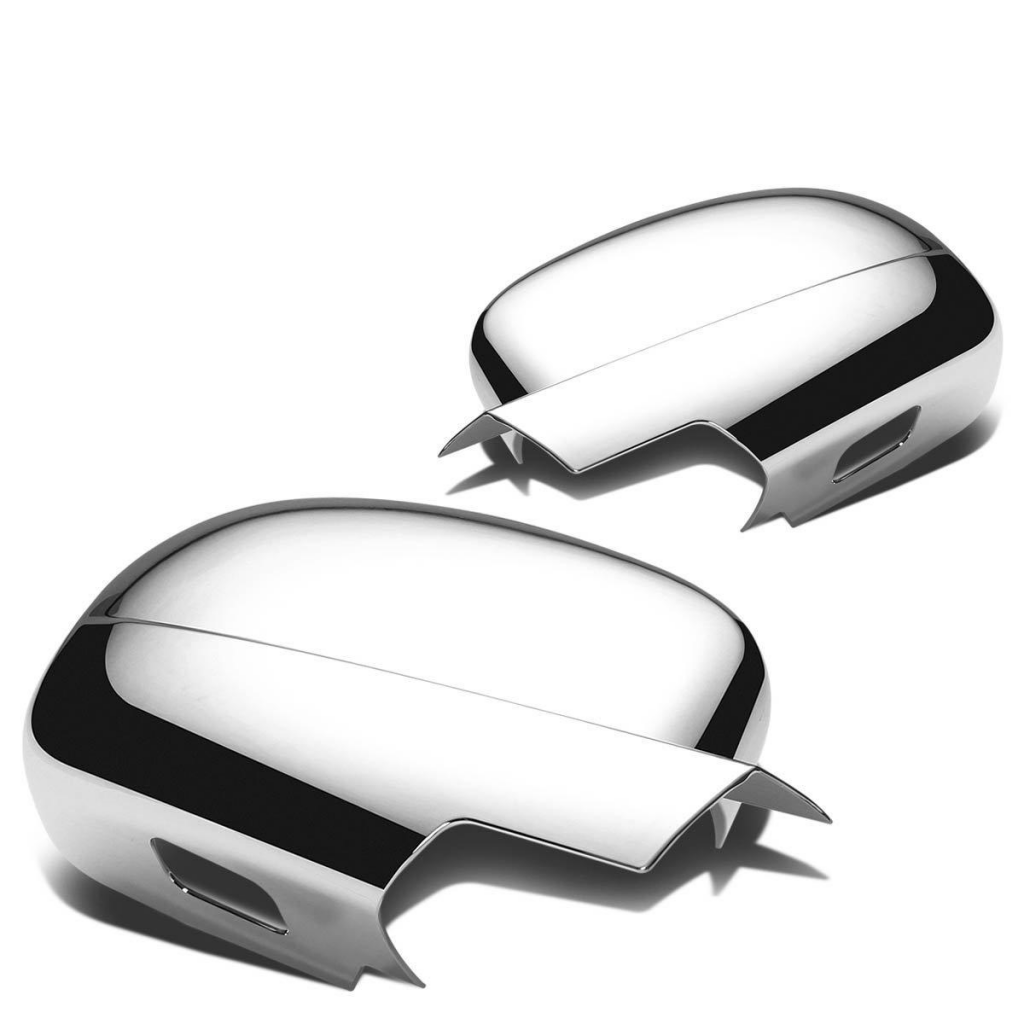 Chrome mirror covers enhance the look of a car's side mirrors dramatically. The material is long-lasting and designed to withstand the toughest situations. When searching for chrome mirror covers, buyers should have in mind the specific make, model, and year of the car as each type may have differently shaped side mirror covers.
Front Grills: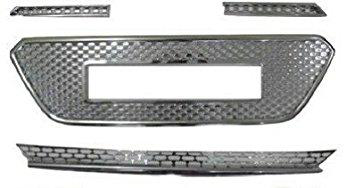 Chrome-plated front grills give your car a massive look. Generally, these are made of chrome-plated ABS material and comes with double-sided tape for easy installation. Front grills may vary according to the make, model and year of the car so one should check before buying it.
Head Lamp & Tail lamp Rims: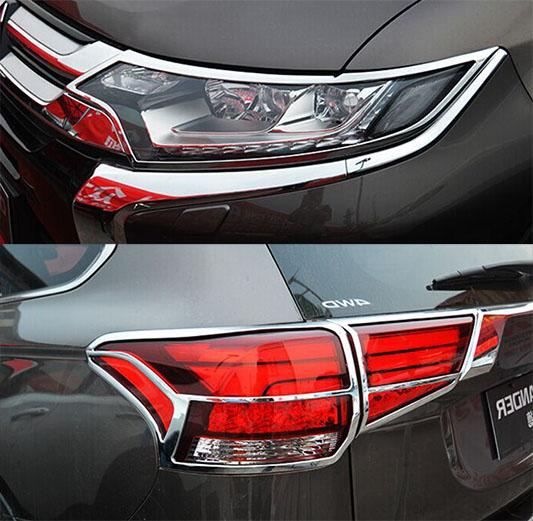 Chrome tail light and headlight covers enhance the look of a car's lights dramatically. These accents are the perfect finishing touch for any buyer looking for greater performance. The material is long-lasting. While buying head and tail lamp covers one should keep in mind the specific make, model, and year of their car as different models have different types of head and tail lamps.
Other Exterior Car Accessories
Car Cover:
A car is a significant investment that needs protection from exterior damage. Everyone wants to keep their car safe from dust and dirt. That is why a car cover is necessary for every owner. Car covers protect cars from various harms such as Dirt, Sun rays, scratches, etc. Car covers prevent minor damage and stop scratches from exterior means. Keep in mind that not all types of car covers are equal.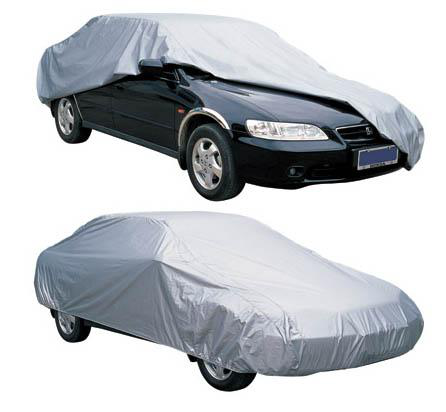 Why to Buy Car Exterior Styling Online at Industrybuying.com?
We understand your concern about genuine quality car accessories. When it comes to automobiles, people only want to opt for the best accessories for their cars. Needless to say, Industyrbuying.com is one online portal where you can find top car accessories online at affordable prices. The company offers authentic car accessories that carry a genuine brand warranty.
So be it Wheel Cover, Bentley Grill, Stain Steel Door Sill Plates Side Mirror Covers, Tail Lamp Moulding, Handle/Catch Covers, Full Chrome Kit, Lower Window Garnish, Full Window Garnish, Tyre Wheel Cover, Fog Lamp Rims, Side Mirror Cover With Indicator, Front Grill Covers or Head Lamp Moulding we assort a wide range of products for different vehicle make and car model.
Check out the range of other Automotive Maintenance and Accessories available at Industrybuying.com. You can avail exclusive discounts on top brands and also use bulk discounts to your own benefit. Industrybuying.com offers a glitch-free online transaction gateway to carry out payment through Net Banking and Credit/Debit cards. You can also opt for Cash On Delivery or any of the available EMI plans. In the case of any query or doubt, you can reach out to us via our toll-free number 1800-300-09551.