COVID-19 PPE (Personal Protective Equipment)
The world is going through high-end pandemics of all time. COVID-19, a type of virus that lives beyond the power of environment, temperature, and known-antibiotics, this epidemic has killed over 25, 00, 000 people all over the world. Thus, as an individual, there is not much you can do but maintain a social distance from people and stay in self-quarantine.
To begin with, this idea of social distancing and self-quarantine is to be maintained "one-day-at-a-time." Hence, we are presenting some personal protective equipment utilization and understanding of how these pieces of equipment protect your body against CoronaVirus.
List of Essential PPE (Personal Protective Equipments) You Must Buy Online in India at Best Prices
Before we go ahead, we request our customers to learn about each equipment and carefully acknowledge their need for the hour. You can also further connect with us to purchase any of the following personal protective equipment for yourself and your family members. Thus, let's begin:-
#1)Face Mask
According to researchers, CoronaVirus spreads via the mouth. Hence, doctors are consistently insisting on the following:-
Stop touching your face.

Do not touch any stranger in public and then, accidentally touch your mouth or face.

If you are coughing, cover your face.

When you go out, cover your face around someone who coughs or sneezes.
To begin with, the above reasons are not just enough to know the importance of face masks but also parades the strength of the virus that is going around. Hence, with the help of Face Masks, you can protect your body against CoronaVirus. For the most part, the doctor says that this virus enters the body via mouth only. Hence, if you cover your mouth, there is a 100% possibility of beating this pandemic.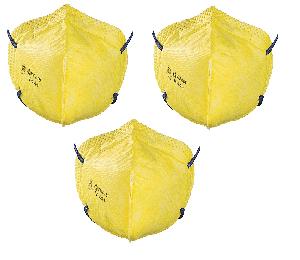 Even doctors, shop workers, lawyers, and government authorities are wearing face masks to turn down the virus. Thus, whether or not, you are going out alone or with your family, you should always wear a mask. Apart from this, it is recommendable to replace the mask every 3-4 hours and dispose of the former mask carefully.
#2)Sanitizer
The sanitizer has been one of the most helpful personal protective equipment during the current coronavirus epidemic. Sanitizers contain alcohol and hence, it removes or kills 100% germs from hands. To begin with, in many locations all over the world such as hospitals, hotels, restaurants, and colonies/apartments, people are sanitizing the person's hand who is coming from somewhere outside. This helps them to ensure that even if the person has contacted an ill person via touching, the sanitizer will kill the germs that may spread the infection further.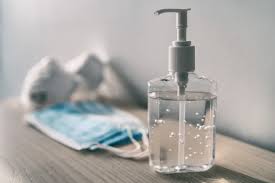 Not only this, but sanitizers are also very effective in fighting against COVID-19. In a few countries, the whole cities are sanitized using drones, pipelines, tanks, and trucks.
#3)Digital Infrared Thermometer
Digital Infrared Thermometers are once again a life-saver for governmental authorities in India. To begin with, by definition, digital infrared thermometers are temperature-reading devices that send a laser light towards a person (to whom pointed at). Furthermore, even if there is a distance between the device user and the other person, this thermometer reads the temperature of the other person. Furthermore, it helps in finding out whether or not he is under the risk of CoronaVirus.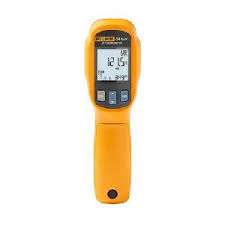 To begin with, in many locations in India, the highways are filled with police authorities to process 24 hours checking via a digital infrared thermometer. These authorities are only allowing people to enter the city or state when their temperature is normal. Otherwise, not. 
If you also want to purchase this thermometer for your home, workplace, warehouse, storage unit, personal store, hotel, or hospital; go to IndustryBuying online, it is India's largest online store to buy COVID-19 personal protective equipment at an affordable price.
#4)BioMedomics COVID-19 Rapid test Kit
Biomedomics Inc. has introduced the COVID-19 Rapid test kit that accurately examines the patient and finds out whether or not he/she is suffering from CoronaVirus in less than 24 hours. Earlier than this kit, there were zero sources of finding the status of Corona in any individual.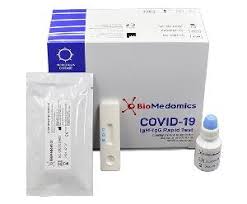 Are you a healthcare worker? If yes, you can purchase BioMedomics COVID-19 Rapid test kit in India at the IndustryBuyingwebsite in bulk. We give you original and guaranteed products only. Let's beat CoronaVirus with BioMedomics rapid test kit. Results that are rapid to fight Corona.
#5)Disposable Non-woven wearables
Till now, the spreading power of CoronaVirus has become clear. However, doctors, healthcare workers, and other staff of hospitals as well live at a greater risk of CoronaVirus infection.
Thus, to protect these valuable workers in our society, the following products are now available for purchase in bulk at IndustryBuying:-
Disposable face masks prevent coronavirus from entering through the mouth. Disposable surgical heads and gowns are usable during medical surgeries. Furthermore, shoe covers and nitrile gloves help the doctor and nurse to cover their hands and even feet from containing CoronaVirus from any possible place that they touch or ground that they walk upon.
Final Words About PPE Equipment
All the given products are disposable and non-woven, thus, they deduct the risk of CoronaVirus when they are around a patient with coronavirus positive status. For the most part, it is recommendable to dispose of disposable products after 3-4 hours and put on a new one.
Connect with us for purchasing all personal protective equipment and safeguard the world against this deadly disease. It is high-time!!!