A saw is a tool used to cut things. Be it small or large, flat or circular, manual or electric, saws are used every day in woodworking, construction, hunting, and forestry. Saws can cut through various materials, be it natural or synthetic using a blade, wire or a chain with a sharp edge.
In this guide, we will list the various types of power saws, their uses and features so that you can choose the right saw for your job. You can read about the factors you need to consider before buying a power saw and the safety precautions to be taken care of while working with it. Make sure you choose the best saw as per your need with this expert buying guide.
Choosing a Saw
Be it industrial applications or the commercial sector, power saws prove to be more than useful. Before buying a power saw you should familiarize yourself with some basic questions listed below. Here are a few important considerations before buying a power saw.
What kind of power saw do I need? 
Circular saw: A circular saw is a heavy-duty tool that's perfect for the quick, accurate and straight cutting of any type of wood. It is especially good for cutting sheet materials.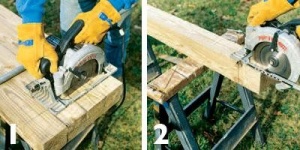 Circular saws come in different sizes and the cutting capacity is directly related to the diameter of the blade usually between 7-10 inches. They are often very powerful and can cut through hard as well as soft wood.
Jig saws: A jigsaw  is a versatile handheld electric saw that's perfect for a curved cut. A power jigsaw may also be referred to, by some manufacturers, as a "bayonet saw" or sabre saw.Jig saws use a variety of interchangeable blades for cutting different materials.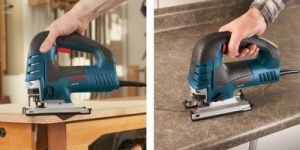 Mitre Saw: A power miter saw, commonly known as a drop saw is used for making a smooth and precise crosscut on the workpiece at a desired angle.. Commonly used for cutting, molding and trimming, miter saws are relatively small and portable, with common blade sizes ranging from 8 to 12 inches.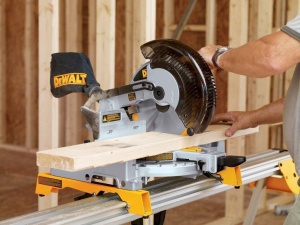 Table Saw: A Table saw ( known as saw bench ) is a woodworking tool consisting of a circular saw blade, mounted on an arbor, that is driven by an electric motor (either directly, by belt, or by gears) With a table saw, you can vary the depth of the cut by moving the blade up and down, and control the angle of the cut by adjusting the blade.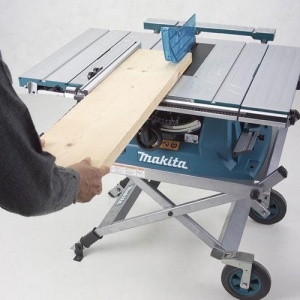 Factors To Consider When Buying Chainsaws
Power input – The amount of wattage that the motor draws (or needs) from the electricity supply is important. Usually the greater the watts, the more powerful the motor will be.
No load speed – The number of times the edge goes up then down (or the number of complete revolutions for a circular saw) each minute.
Blades – No matter which type of saw you pick, you need to have the right blades for the job at hand, and you'll need different blades for different materials, such as hardwood, metal and masonry.
Saws can be very dangerous, so make sure you wear the right safety equipment while operating them along with using saws with additional safety features. Most saws have some kind of safety switch or lock off button to stop them from starting up accidentally, and a soft start switch that sets the blade moving at a slower speed so that the initial cut is easier to make.
Here are some precautions which you need to ensure for the safe use of Saws.
1- Always read the User's manual before using the machine for the first time.
2- Use proper safety eye protection, gloves, and industrial safety shoes during operating the  machine.
3- Unplug the saws while changing the wheels.
Find your perfect power saw at Industrybuying.com
No matter what kind of saw you require, be it the table saws, circular saws, cut-off saws, chain saws, miter saws etc., you can find everything under one roof at the Industrybuying platform. At the same time, you can even explore multiple brands to choose from. You can browse through the product description and specifications in details for more information about the product. When you opt to purchase from Industrybuying, rest assured about the quality and price because we only collaborate with top-notch brands to deliver quality products. Moreover, besides the different deals and offers, businessmen looking to purchase power saws in large quantities can avail huge discounts on bulk purchases. So, look no further! Buy power saws online from the biggest e-store today!