Brake pads
Buy Auto Brake Pads Online in India
A vehicle's braking system consists of a pair of brake pads, a car brake disc and a brake caliper for each wheel. The pads are fitted in the caliper with their friction material almost touching the two sides of the brake disc. When you press on the brakes pedal to slow down or bring your vehicle to a halt, hydraulic pressure is applied to pistons which push these piston arms against one side of each brake pad. This pushes them towards the disc, creating friction between their surface and that of the disc. Ertiga brake pad, XUV500 brake pad, Wagon brake pad and much more is available on Industrybuying at the most affordable price.
How Long Do Brake Pads Last?
Car brake pad's lifespan is directly proportional to the number of miles you drive and how you drive the vehicle. A major factor in the lifespan of the Baleno brake pads is down to the way the vehicle is driven. Drivers who compromise their safety by driving aggressively or frequently get stuck in traffic jams will likely wear their brake pads faster than those of a more gentle nature who avoid heavy braking and acceleration manoeuvres.
The Best Selling Auto Brakes Products
What Factors Can Affect How Long Your Brake Pads Last?
Where you drive
The life of your brake pads depends on how hard you drive. If you're stuck in traffic most of the time, you'll need to change your brake pads more frequently than if you were mostly driving on motorways. You must compare the price beforehand if you are buying the i20 brake pads or alto brake pads.
The weight of your car
The wear rate of brake pads is affected by many factors, including the size and weight of a vehicle, whether it is regularly loaded, the type of vehicle and the driver's driving style.
When To Replace Brake Pads?
Warning light
Brake pad sensors are a handy aid in knowing when to replace your pads. They will give you a visual or audible warning that at least one set of pads is worn and requires replacement. If your car is not equipped with these sensors, you should check the condition of your brake pads regularly by hand.
Loud screeching
When your brakes squeal, it indicates that the pads and rotors need to be inspected, or perhaps the pads are completely worn down. If you hear a grinding noise, this will signal that the rotors need replacing too.
Pulling to one side
You may experience uneven pad wear if the vehicle pulls to one side during braking or if your brakes are grinding. A braking system fault can cause this, so you should get this checked and rectified as soon as possible.
How To Make Brake Pads Last Longer?
The brake pads are designed to dig into the brake disc, making contact with the drum or disc when moving. The pads will wear down over time, but the discs do not. If there is uneven pad wear, this can indicate a fault in the braking system.
Brake pads will wear out more quickly if you drive your car at high speeds for extended periods. If you need to drive at high speeds – for example, if you live near an expressway and use it every day to get to work – it's important to take your vehicle to a mechanic regularly for regular maintenance checks.
This brake pad is designed to be extremely effective but also safe. As a result of its longevity and wear life, it's well-suited for use in vehicles that are driven carefully, such as city cars and other vehicles that spend most of their time under normal driving conditions.
Why Industrybuying
IndustryBuying is a one-stop platform for all your industrial needs. We provide products from a wide range of brands across the globe. We stand committed to providing you with the fastest delivery and easy payment service at ease. Industrybuying provides you with the most user-friendly platform which allows you to enjoy shopping everyday!

Welcome To Industry Buying
Scan the QR code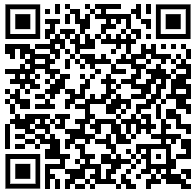 OR
Click to Chat with a Specialist
Thank You
for your valuable feedback


Please enter your e-mail address and we will send you a confirmation mail to reset your password.
Forgot Password
Reset Password
Do you want to add Nestle 3 Options Coffee Tea Vending Machine to cart?
Enter Details for faster checkout