Vehicle Mirrors
Buy Vehicle Mirrors Online At Industrybuying
Vehicle mirrors are car accessories mirrors that are used in a vehicle, mainly a car and motor bikes. These mirrors include rearview mirrors and side-view mirrors, among others.
Types of Vehicle Mirrors
1. Manual Side View Mirror:

Manual side view mirrors are the easiest to install since they don't require electrical lines or wires. However, their adjustment options are limited, meaning you may need to adjust them manually every time you get into your car. Manual mirrors are also prone to breaking off if you're not careful about your driving habits.
2. Manual Remote Side View Mirror:

Manual remote-side view mirrors are popular among drivers who need to adjust their mirrors without leaving the driver's seat. With non-electric mechanical connections, these side-view mirrors can be adjusted inside the vehicle using a joystick and mirror arm. Manual remote mirrors are easy to install and have no electric wires that could cause problems in the future.
3. Rearview Mirror:

The rearview mirror can be one of the best safety devices available in your vehicle. The rearview mirror is an integral part of the car, especially for drivers. It allows the driver to see all blind spots without turning their head from the side. The rearview mirror works like a blind spot mirror for car.
Best Selling Vehicle Mirrors on Industrybuying
The iVIEW RHS Side Door Mirror Adjustable for Maruti Suzuki Ritz IRG10900 is an adjustable door mirror with a telescopic extension arm that extends and contracts the mirror to match your vehicle's contour and give you the best driving experience.
The Far Vision RHS Side Door Mirror Motorized is customized to fit the 2012-2018 Nissan Terrano, Renault Lodgy and Renault Duster. This car mirror has a unique design that firmly joins with your car's windshield wiper motor and power supply. It works without fail even during extreme temperatures or heavy rainfall!
Ib Basic Side ORVM Mirrorplate is designed for Mahindra XUV300, is made from premium quality glass, and provides superior mirror visibility. This side mirror plate fits in perfectly, practically replacing the original one. It comes in a convex lens type for better clarity and has a product weight of 300 gm.
Get a clear view of the road ahead with Dkmax By Lumax 043-SVM-AL Side Rear View Mirror LH for Chevrolet Beat. This durable and high-quality windshield-mounted car side mirror is made from premium materials, ensuring long-lasting usefulness. It comes with multiple mounting options, allowing you to easily fix and use it in your car without hassle.
The purpose of the product is to enhance the look of your vehicle and provide you with a better driving experience. The package includes one side mirror plate for your car. This side mirror plate is made with high-quality materials, which gives you long-lasting performance. The quality of this product will take care of all your needs efficiently and make you feel comfortable while driving your car. A sub-mirror is a small mirror on the driver's side of a vehicle that allows him to look over his shoulder while still allowing him to drive straight ahead. This makes it easier to see if your vehicle gets cut off, if cars are following too closely or if you need to signal quickly. The sub-mirror is fixed to the glass panel directly in front of the interior rear view mirror and attached to the right side door so that it cannot be moved around by mistake.
Best Brands on Industrybuying
Far Vision, VBX,Dkmax, Bluestar Auto, AutoPop, iVIEW, Motherson ,Lumax, Motolamp, Moco, unplug, Auto Oprema, and All Extreme are some of the best brands to order blind spot mirror on Industrybuying.
Why shop with Industrybuying?
Industrybuying came into operation in 2013 to inculcate and introduce the concept of industrial supply chains in India. Industrybuying is a one of its kind online platform featuring an exclusive range of utility products for all industrial purposes. Currently, our website maintains a fully catalogued collection of over 3.5 Lac SKUs to buy from brands all across the globe.
Industrybuying is here to provide you with a smooth shopping experience. Our range of products (from national and international brands) is here to meet all your needs. We also have faster payment options alongside pay-later options to make shopping more convenient for users.

Welcome To Industry Buying
Scan the QR code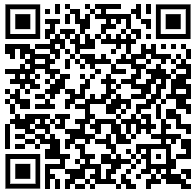 OR
Click to Chat with a Specialist
Thank You
for your valuable feedback


Please enter your e-mail address and we will send you a confirmation mail to reset your password.
Forgot Password
Reset Password
Do you want to add Nestle 3 Options Coffee Tea Vending Machine to cart?
Enter Details for faster checkout