Eureka Forbes Air Purifier Machiine, Filters & Parts
Perfect Mix of Competitive Pricing and Great Offers on Air Purifier Machiine, Filters & Parts
Enamel paint is an umbrella term for a number of different paint types that share some basic characteristics. It's made from ground glass and other ingredients, which are melted down and combined to form a hard, durable coating.
Enamel paint's main benefit is that it is incredibly durable and long-lasting. This makes the use of enamel paint popular on surfaces like metal or wood, which can be damaged by regular paint. Enamel is also great for use on large surfaces because it can be applied in one coat.
There are several types of enamel paints ( such as enamel paint for metal, enamel paint for wood), including Asian enamel paints (which are made with more natural ingredients), synthetic enamel paints (which are designed to be more eco-friendly), satin enamel paint (which give a matte finish), and more! Each type has its benefits when applied to certain surfaces or situations.
Types of enamel paints
Many different types of enamel paints are available today, each with unique properties and uses. Here's a rundown:
Asian Enamel Paint - This type of enamel paint is used for interior walls and exterior surfaces such as fences or patios. It can also be used on concrete structures such as driveways or sidewalks without exposure to extreme temperatures or weather conditions. Asian enamel paint for walls is usually applied with a roller or brush in one coat, depending on the thickness of coverage desired by the user. This type of paint dries quickly because it contains ingredients that act as catalysts for curing each layer with another one until all layers are dried completely before applying another coat over the top once again until the desired coverage has been achieved, then cleaned up with water afterwards until entirely dried before putting away. Asian enamel paints are made from organic materials and have a smooth finish, making them ideal for painting furniture or creating artwork on canvas. The asian enamel paint price is also very affordable. When it comes to durability, asian paints apcolite premium enamel is the choice for you.
Synthetic enamel paint- The paints are made from resin-based binders and are typically used as an industrial coating. They're also used as a base coat under other types of paint because they're durable and can handle lots of wear and tear without cracking or flaking off easily, like some other types might do under similar circumstances (e.g., latex-based paints).
Oil-based paints- (since they contain oil rather than water) These are usually only available at hardware stores or home improvement centres but tend to be less expensive than most other kinds.
Best products available on Industrybuying
Benefits of using enamel paint
Enamel paint is a type of paint that has been around for centuries. Enamel paints are used on metal, wood, stone and other surfaces.
There are many benefits to using enamel paint over other types of paint:
Enamel paints are water-resistant, so they're great for outdoor use. They also last longer than other paints because they're baked onto the surface rather than applied by brush or roller.
They're easy to clean off with soap and water if they get dirty or damaged by weathering over time (this depends on how thickly they were applied).
Enamel paints come in just about any colour imaginable, such as white enamel paint, black enamel paint, etc. (and some you wouldn't expect), so you can choose your unique colour scheme or pick something more traditional if that's what you prefer! You can even mix multiple enamel paint colours to create something truly unique!
Enamel paints are made with a resin base, which makes them resistant to weathering and abrasion. This makes them ideal for exterior use on buildings, vehicles, fences, and more.
Because enamel paints have a thick consistency, they're easy to apply with a brush or roller. This means you won't need special equipment or skills to use them!
The enamel paint price is very affordable.
Brands to choose from
Many known and trusted brands are available at Industrybuying that provide quality acrylic enamel paints, namely, Berger enamel paint, Asian Paints, Dulux, Nerolac, Indigo, MRF Vapocure and KAY-COAT.
Why shop with Industrybuying?
Industrybuying came into operation in 2013 to inculcate and introduce the concept of industrial supply chains in India. Industrybuying is a one of its kind online platform featuring an exclusive range of utility products for all industrial purposes. Currently, our website maintains a fully catalogued collection of over 1.5 Lac SKUs from brands all across the globe.
Industrybuying is here to provide you with a smooth shopping experience. Our wide range of products (from national and international brands) is here to meet all your needs. We also have faster payment options alongside pay-later options to make shopping with us more convenient.

Welcome To Industry Buying
Scan the QR code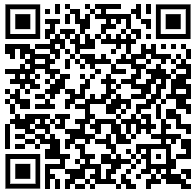 OR
Click to Chat with a Specialist
Thank You
for your valuable feedback


Please enter your e-mail address and we will send you a confirmation mail to reset your password.
Forgot Password
Reset Password
Do you want to add Nestle 3 Options Coffee Tea Vending Machine to cart?
Enter Details for faster checkout