Hand Dryers
Get to Know All About Hand Dryers
Hand Dryers are electronic devices that are used to dry wet hands in public restrooms, hotels, hospitals, and other facilities. They are becoming a household name, thanks to its convenience, cost-effectiveness and hygiene. The modern air dryer uses a powerful motor to blow warm air onto the hands, and it is much smaller, faster, and more efficient.

You can check out the latest hand dryer prices on our website. In addition, dryers are more hygienic than paper towels, which can harbour bacteria and other germs. An example of this would be Jaquar hand drivers which are also more environmentally friendly than paper towels since they reduce waste. If you are more into hygiene, you can check out vacuum cleaners & accessories on our website.

How do dryers work?
a. When your hands are placed below the sensor or push the button of an automatic or manual hand dryer, the hand dryer machine activates and begins blowing warm air or a high-speed air stream onto your hands.
b. The warm air or air stream blows the water off your hands, drying them quickly and efficiently.
c. Different types of hand dryer machines will have different working mechanisms.
d. Jet dryers use a powerful air stream to dry hands in just a few seconds, while automatic dryers have sensors that detect when hands are placed under them, and they turn on automatically.
e. Manual dryers require the user to push a button or lever to activate them, and wall-mounted hand dryers are a common sight in public restrooms.

Browse our website and get your hands on the latest industrial products, like pressure washers & accessories, at wholesale prices.


Why are hand dryers considered a better alternative to paper towels?
Best hand dryers will assist you in the following ways:

a. Hygiene: These dryers are more hygienic than paper towels, which can harbour bacteria and other germs. This is specifically essential in public restrooms and other settings where many people are sharing the same space.
b. Cost-effective: While hand dryer machines may require an initial investment, they are ultimately more cost-effective than paper towels. This is because they eliminate the ongoing expense of purchasing and restocking paper products.
c. Environmentally friendly: These dryers are a more sustainable choice than paper towels, as they reduce waste and the need for trees to be cut down to produce paper products. This is an important consideration for eco-conscious businesses and organisations.
d. Convenience: These dryers are easy to use and require little maintenance, making them a convenient solution for facilities of all sizes. They also eliminate the need for users to dispose of paper towels, which can create litter and other problems.

If you are on the lookout for more hygiene-related products like cleaning liquid & essentials, you can check out our website, where you can get them at affordable prices.


What are the uses of hand dryers?
Hand dryer machines are particularly useful in high-traffic areas where many people need to dry their hands quickly and efficiently. Here are some common places where these dryers are typically used:

a. Public restrooms: These dryers are commonly used in public restrooms in places like restaurants, malls, and airports. They provide a convenient and hygienic way for patrons to dry their hands after washing them.
b. Schools and universities: Schools and universities can benefit from using these dryers in their restrooms, as they are cost-effective and environmentally friendly. They also reduce the need for paper towels, which can create litter and waste.
c. Offices and workplaces: These dryers are a practical choice for offices and workplaces, as they reduce the need for paper products and can save on costs over time. They are easy to operate and require minimal maintenance.
d. Gyms and fitness centres: These dryers are a great option for gyms and fitness centres, where patrons need to quickly dry their hands after washing them before returning to their workout.
e. Hotels and hospitality: These dryers are a popular choice for hotels and other hospitality businesses, as they provide a convenient and hygienic way for guests to dry their hands after using the restroom

Other than these, one may also find these hand dryers being installed in commercial settings like manufacturing facilities and warehouses. For facilities looking to reduce waste & recycling and be more environmentally friendly, these dryers are a great alternative to paper towels.


What are the types of Hand Dryers ?
There are many types of hand dryer machine available on the market today, each with its own set of features and benefits. An example of this would be the Dolphy hand dryer. Below are some of the most common types:

a. Automatic Hand Dryers: Automatic Hand Dryers are the most popular types of these dryers, which use infrared sensors to detect the presence of hands and start blowing hot air automatically. They can often be found in washrooms. These washroom hand dryers are highly efficient and hygienic, as they don't require any physical contact.
b. Push Button Hand Dryers: These types of dryers are activated by pressing a button. They are less popular than automatic dryers but still widely used in many settings.
c. High-Speed Hand Dryers: These machines are designed to dry hands quickly, typically within 10 to 15 seconds. They are ideal for high-traffic areas where speed is a priority.
d. Low-Speed Hand Dryers: These dryers are more economical and energy-efficient than high-speed models. They take longer to dry hands but are quieter and use less electricity.
e. Blade Hand Dryers: These are a newer type of hand dryer that uses a blade of air to quickly dry hands. They are stylish and modern but can be more expensive than other types.
f. Portable dryers : These dryers are designed to be easily moved from one location to another and are ideal for events, conferences, and other temporary settings.
These dryers are available from a variety of brands, including, Jaquar, Euronics, and Dyson hand dryers, and are offered at a range of prices to fit any budget.
Top Selling Hand Dryers on Industrybuying:

Frequently Asked Questions Related to Hand Dryers:
1. What is the purpose of a hand dryer?
While hand dryers do produce some level of noise, they do not cause hearing loss unless they are used for an extended period at a close distance.
2. Can hand dryers cause the spread of viruses and bacteria?
No, these dryers do not cause the spread of viruses and bacteria as they are designed to blow air at high speeds that quickly evaporate any moisture on the hands, making it difficult for microorganisms to survive.
3. How long do these hand dryers typically last?
These dryers can last for several years, depending on their make and model and how well they are maintained.

Welcome To Industry Buying
Scan the QR code
OR
Click to Chat with a Specialist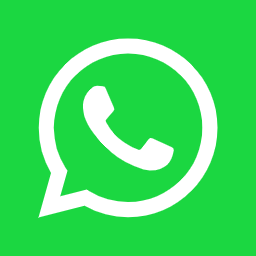 Thank You
for your valuable feedback


Please enter your e-mail address and we will send you a confirmation mail to reset your password.
Forgot Password
Reset Password
Do you want to add Nestle 3 Options Coffee Tea Vending Machine to cart?
Enter Details for faster checkout