Kitchen accessories & kitchen care
Buy Kitchen accessories & kitchen care Online At Industrybuying
Kitchen accessories are the things you use in your kitchen to help you cook and clean. They can be as simple as a salt shaker or as complex as an espresso machine. Kitchen accessories help preserve food, cut, slice, wash dishes, keep your kitchen clean and organized, and more.
Kitchen care includes all products that help maintain a clean and healthy kitchen. These kitchen care products include dishwasher detergent and soap, kitchen cloth for drying dishes and cleaning surfaces, antibacterial cleaners for surfaces that need extra cleaning power, dishwasher powder and dishwasher gel for cleaning dishes without using too much water or soap (which could clog your drains).
Different types of Kitchen accessories
Kitchen accessories can range from basic things like dishwashing liquid, spray bottles, and paper towels to more advanced items such as air fryers and electric grills. When choosing what kitchen accessories will work best for your home, you must consider how much space is available in your kitchen before making any purchases.
Paper wrap: These are thin sheets of paper that can be used for wrapping up food items such as sandwiches or pizzas before putting them in the refrigerator or freezer so that they do not get spoiled quickly due to moisture coming out from the inside.
Dish Wash: This product is used to clean dishes, pots and pans, and other items that must be washed by hand. It comes in a liquid form that can be poured into a bucket or sink full of water and mixed with soap before using it on dirty items such as dishes. Dish washes are available in different sizes depending on how many people live in your home and how much washing needs to be done each day (which can vary based on whether you cook often or not).
Cutting boards: cutting boards are used for chopping vegetables, fruits and meat. They come in different shapes and sizes so that you can choose the best fit for your needs. You can also get them with rubber feet, so they don't move around when you use them.
Knives: knives come in all shapes and sizes, from small paring knives to large chef's knives. You should have at least one knife for each type of task (e.g., a paring knife for peeling fruit). There are also specialty knives like carving knives or boning knives that have specific uses but aren't needed daily (e.g., boning knives).
Non-stick cooking spray: Non-stick cooking spray helps prevent foods from sticking to pans during cooking, making cleanup easier later.
Food wrapping paper: This food wrapping paper roll is used by restaurants or cafes to wrap food before serving it to customers. They come in different colours and sizes so you can choose one according to your needs.
Dishwasher liquid/ dishwasher detergent powder/ gel/ dishwasher soap: These are used by people who have dishwashers at home or office because they clean dishes much faster than any other method available today! This product can also give you a cleaner sink.
Kitchen cleaner: This product contains chemicals that help remove stains from surfaces like countertops and cabinets. You can also use it on other surfaces like floors, doors, walls etc. if required! Kitchen cleaners come in many forms, such as sprays and foams! This product can also be used as a kitchen sink cleaner.
Kitchen towel: This is a kitchen cleaning cloth made from cotton or other materials such as microfiber and used to dry off plates after washing.
Top-selling products on Industrybuying
Brands to choose from
Many known and trusted brands are available at Industrybuying that provide high quality kitchen accessories, namely, Diversey, 3M, Spring Mop, Zimmer Aufraumen, Vim, Partek, Vimal, ICS, Wavex, Nip, Big Ben, Chemtex, Peace, Kosher, Shining Homes, Alix, Blooms, Sikky and IB BASICS.
Why shop with Industrybuying?
Industrybuying came into operation in 2013 to inculcate and introduce the concept of industrial supply chains in India. Industrybuying is a one of its kind online platform featuring an exclusive range of utility products for all industrial purposes. Currently, our website maintains a fully catalogued collection of over 1.5 Lac SKUs from brands all across the globe.
Industrybuying is here to provide you with a smooth shopping experience. Our wide range of products (from national and international brands) is here to meet all your needs. We also have faster payment options alongside pay later options to make shopping with us more convenient.

Welcome To Industry Buying
Scan the QR code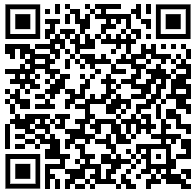 OR
Click to Chat with a Specialist
Thank You
for your valuable feedback


Please enter your e-mail address and we will send you a confirmation mail to reset your password.
Forgot Password
Reset Password
Do you want to add Nestle 3 Options Coffee Tea Vending Machine to cart?
Enter Details for faster checkout