Scott Paper Tissue & Cloth Wipes

Ships within 4 days
Perfect Mix of Competitive Pricing and Great Offers on Paper Tissue & Cloth Wipes
A sand disc is a circular shaped disc which is attached with an abrasive and is compatible to be attached with a power tool. This tool can be effectively used for all the applications related to sanding and polishing. You can buy sanding disc online from our site, Industrybuying.
What is a sanding disc?

Sanding disc can be defined as a circular abrasive which is extremely effective in removing excess material, rust from different kinds of surfaces such as wood, metal, plastic etc. This disc can be attached with a power tool such as a disc sander, an angle grinder or any other hand-held rotary tool. This is an excellent abrasive which can be used for providing the best finishing for the surface.
A sanding disc is ideal for both small-scale and large-scale applications. It is a simple abrasive tool which can be used by professionals as well as residential users. A coarse disc is capable of removing tough materials such as welds from metal pieces, conversely, a disc with fine grit can be used for removing excess material and even out the edges. A sanding disc is one of the most commonly used abrasives for polishing, finishing and preparing a tough surface.
Top selling Sanding Disc at Industrybuying

If you are looking to buy Film Sanding Disc online at the best price, you must check out the below mentioned products at the Industrybuying site. Along with these our site is packed with many other sanding disc options.
What are the advantages of using a sanding disc?
➯ A sanding disc is a versatile tool that can be put to use for many applications. This tool is widely used for professional and domestic purposes. A sanding disc is preferred as it comes with the following benefits:
➯ A sanding disc ensures a plain and smooth surface without any dents and unevenness. This tool can thereby be used for maintaining the beauty and elegance of the surface and for preventing any physical degradation.
➯ A sanding disc provides an excellent solution for keeping the flooring durable and working for a longer period of time. Sanding adds to the life of wooden flooring and allows it to remain intact for a long duration.
➯ An abrasive disc allows you to clean and maintain the surface, typically flooring easily. Sanding polishes the surface and gives it a clean finish. A polished surface is highly simple to maintain as it can simply be cleaned with light sweeping or mopping.
➯ Using a sanding disc for completing an application is extremely safe and effective. This tool is easy to use and provides the best performance for multiple applications.
➯ A sanding disc removes the uneven layer from the surface and thus makes it safe to handle and use. It is effective in removing the dents and splinters which can hurt you while tackling the surface.
What is a sanding disc used for?

➯ A disc sander is a portable tool which can be used for a variety of purposes. It is a rotating abrasive which provides excellent utility and durability. Some of the common applications of a sanding disc include the following:
➯ Disc sander can be used for chipping off unwanted and excess paint from the surface. It can effectively remove paint from wooden surfaces and is also handy for removing rust from metal surfaces.
➯ Disc sander can be attached to power tools and be used for large-scale applications such as furniture making. An assortment of electric sanders is ideal for a hobbyist as well as a professional craftsperson.
➯ Disc sander along with heavy-duty power tools do exceptionally well in the applications related to staircase building. This tool offers an even and a smooth surface for the staircase and is thus extremely effective for the application.
➯ A portable disc sander is an ideal tool for cleaning and maintaining a surface. A sander can be used for cleaning and polishing rough surfaces such as ceramic, concrete etc. This tool is also suitable for polishing wood, plastic, metal and other similar materials.
➯ A heavy-duty disc sander is used in the automotive industry for repairing any dents or damages that could be caused while painting the surface of a vehicle. It is also extensively used in the nautical and aeronautical industry for repairing outdoor structures.
➯ A disc sander is most commonly used for applications related to wood-working and its derivatives. It is capable of removing the excess fiber and thus makes the surface feel smooth. It is best for preparing the surface for varnish and other coats of final finishing.
Where can you buy sanding discs online?

Industrybuying is the one stop solution for purchasing superior quality industrial goods and related products. Our site works in collaboration with leading manufacturers which offer assured quality products at the most affordable price. We offer a wide variety of sanding discs for our customers to choose from. You can buy film sanding disc at the best prices from our site.
Industrybuying strives at providing the best shopping experience for the users. The customers can avail pan India delivery and flexible payment options through our site. Our site is the best solution for catering to all your shopping needs in the most hassle free manner.

Welcome To Industry Buying
Scan the QR code
OR
Click to Chat with a Specialist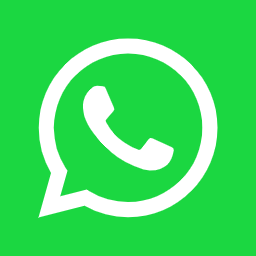 Thank You
for your valuable feedback


Please enter your e-mail address and we will send you a confirmation mail to reset your password.
Forgot Password
Reset Password
Do you want to add Nestle 3 Options Coffee Tea Vending Machine to cart?
Enter Details for faster checkout