Modular Plates
Everything You Should Know About Modular Plates
Modular plates are an integral part of modern electrical systems and help to organise and connect wiring, switches, and outlets. These plates are easy to install and customise, making them a cost-effective and space-saving option for upgrading your electrical system. Check out our collection to find the best deals, with prices starting from as low as the Havells 12 module plate price.


How to Choose the Right Modular Plate for Your Electrical Needs
Choosing the right modular plate for your electrical needs requires consideration of the number of modules required, the brand, and the price. To ensure the quality and safety of your electrical tools, it is important to choose a reputable supplier.


What are the Benefits of using Modular Plates in Construction
These are equipment that offer numerous benefits for construction projects. They are available in different sizes such as 4, 6, 8, and 12 module switchboards, allowing for flexibility in design. They are easy to install and upgrade without disturbing existing wiring, and have a sleek modern design that can enhance the aesthetic of any space. Anchor plates are a popular choice among customers due to their reliability, while the Havells one is an affordable option. Plates are also compatible with a variety of extension boards, making them a versatile and convenient choice.


How Modular Plates can Save You Time And Money?
Looking for ways to save time and money on your electrical accessories? Consider plates! These plates make it easy to customise your electrical setup to fit your specific needs, without the need for complicated installation or rewiring. Here are some benefits:
a. Quick and easy installation
b. Customizable configurations
c. Cost-effective compared to rewiring
d. Anchor plates for added stability


Maintaining Plates: Tips and Best Practices for Long-Term Use
Make sure to clean them regularly with a soft cloth and avoid abrasive cleaners. Tighten screws periodically and use compatible domestic holders, plugs, sockets, and switches. Choose high-quality extension boards to prevent damage. An anchor modular plate is a versatile option and consider the Havells 12 modular plate price for a premium product. These tips and best practices will ensure that your plates last long and perform well.


What are Some Common Problems Faced While Installing or Using Plates?
They are a popular choice for modern electrical systems due to their ease of use and versatility. However, some common problems may arise during installation or use, including:
a. Loose connections between the modular plate and the wiring.
b. Incorrect wiring configurations lead to improper functionality.
c. Incompatibility with certain electrical components or systems.
d. Damage to the modular plate during installation due to improper handling or tools.
e. Difficulty in finding replacements due to discontinued models or limited availability.


Plates vs. Traditional Electrical Wiring: Which is Better?
When it comes to electrical installations, plates are becoming increasingly popular over traditional wiring methods. They offer several advantages over traditional electrical wiring, such as:
a. Flexibility: It allows you to easily add, remove, or reposition electrical components without needing to rewire the entire system.
b. Aesthetic appeal: It provides a cleaner, more modern look compared to traditional electrical wiring.
c. Ease of installation: They are easier and quicker to install than traditional wiring methods.


Our selection includes top brands such as Havells, and we offer competitive pricing on all products. Browse our selection of electrical equipment, including plugs, sockets, switches, and extension boards, to find everything you need for your electrical installation projects. Check out our anchor modular plate and 12 module plate price deals today!


How To Install plates in your home or office?
These are crucial components in any electrical equipment setup for homes or offices. Here's what you need to know before installing them:
a. They come in sizes such as 4, 6, 8, and 12 module switchboards.
b. You can mix and match different switches and sockets on the same plate for maximum flexibility.
c. To get started, choose the size of your modular plate, anchor it onto the wall, and add plugs, sockets, switches, and extension boards.
d. Havells 12 module plate price and other options are available online.
e. Some benefits of using plates are their flexibility, modern design, and easy installation and maintenance.


Understanding the durability of plates in heavy-duty applications
They are an excellent option for those seeking durable and reliable electrical equipment for heavy-duty applications. They can accommodate different modules such as 12, 6, 8, and 4-module switchboards and offer versatility and flexibility. Havells 12 modular plate price is also reasonable and within reach. Here are some key benefits of plates in heavy-duty applications:
a. Resistance to wear and tear
b. Easy installation and maintenance.
c. Aesthetically pleasing design
d. Compatibility with plugs, sockets, switches, and extension boards.


Frequently Asked Questions Related To Modular Plates
1. What are the benefits of using plates in industrial workwear?
They provide a high level of durability and versatility, making them an ideal choice for industrial workwear. They are made from high-quality materials, such as polycarbonate or thermoplastic, and can be configured in different sizes, including 12 module switch board, 6 module switch board, 8 module switch board, and 4 module switch board. They can also be mounted using anchor plates, domestic plugs, domestic sockets, and domestic switches.
2. Can plates be used in conjunction with electrical equipment in industrial workwear?
Yes, they are designed to work seamlessly with electrical equipment used in industrial workwear. They can be used to house switches, plugs, and sockets, and can be configured to fit a variety of equipment sizes and types. Additionally, they can be mounted on surfaces such as extension boards, allowing for easy installation and use.
3. How much do 12 module plates cost for industrial workwear applications?
The cost of 12 module plates for industrial workwear applications can vary depending on the brand and supplier. Prices may also vary depending on the quantity purchased and any applicable discounts or promotions.
4. What is the difference between a 12 module switch board and an 8 module switch board?
The main difference between the two is the number of plates they can accommodate. One can hold up to 12 modular plates, while the other can hold up to 8. This means that the 12 module switch board is larger and can accommodate more electrical components.

Welcome To Industry Buying
Scan the QR code
OR
Click to Chat with a Specialist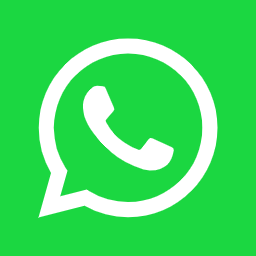 Thank You
for your valuable feedback


Please enter your e-mail address and we will send you a confirmation mail to reset your password.
Forgot Password
Reset Password
Do you want to add Nestle 3 Options Coffee Tea Vending Machine to cart?
Enter Details for faster checkout