Food Service Appliances and Equipment
Perfect Mix of Competitive Pricing and Great Offers on Food Service Appliances and Equipment
Hand operated machines are suitable for bending of pipes and profiles with different shapes and thicknesses. Due to the unique design, thick plates can be bent with high precision and low energy consumption compared with other mechanical methods. After bending, the surface of the products is smooth and free of burr milling marks.
What Exact Materials Can Pipe Bending Machine Bend?
The pipe bending machine is a high-performance tool designed to bend straight sections of steel, cast iron and other metals into strong bends. This pipe bending machine is a specialised bending machine for pipe benders. It can bend stainless steel and iron materials up to 1mm wall thickness in the range from 2-300mm outer diameter. Each pipe bender comes with a range of precise angular adjustments that allow you to bend tubes at angles between 0-180 degrees.
What Are The Types Of Pipe Bending Machines Available At Industrybuying?
➤ The types of pipe-bending machines are:
PowerHouse 10 Ton Hydraulic Shop Press with Gauge PS158 is made for light workshop and everyday use. This hydraulic press has a high-pressure capacity of 10 tons, which is ideal for working on sheet metal, plastic moulding & cutting. It features a standard gauge, ensuring materials' accurate placement before pressing. It also has an auto-release mechanism that easily releases the pressure from the cylinder.
Breeze 1-2.5mm Mild Steel Manual Pipe Bending Machine is the best choice for home and workshop purposes. This machine is easy to operate; all you need to do is follow the manual instruction in order to use it. The unique design allows bending with different angles, which will help you get fitted pipes with professional quality within a short period of time. It is made of high-quality Carbon-steel material that will last for years, even as hard usage. This unit can bend pipe in angles up to 90° or any other angle as required.
This portable Conduit Pipe Bender helps you bend metal conduit pipe of any size needed in your house or office or even in public spaces. The product is made from premium quality material and is highly durable. This versatile bender comes with a pair of vice jaws for added convenience and easy operation.
The Fulcrum 1 to 2.5 mm Mild Steel Manual Pipe Bending Machine is a simple, inexpensive and portable tool used for bending mild steel pipes up to 1/2 inches. The product is made of high-quality metal that offers durability and strength. It also has a strong grip on the bender shaft while working with minimum effort to ensure an accurate bend every time.
Mistakes to Avoid When Purchasing Pipe and Tube Benders
1. Do not make a blind purchase:
When buying a bending machine, it is important to know its features and choose the one that meets your requirements. However, it is also crucial to analyse the risks involved in different features and understand how this can impact your business. This can help you make an informed decision and avoid unexpected pitfalls in the long run.
2. Do not overbend it:
Always use a tube bending machine to its maximum capacity. When you try to bend tubes beyond their maximum capacity, the tooling will fail, making the bent parts unusable. In some cases, even if your tube bending machine can take more strain, it is recommended not to go over the manufacturer's rating. Tube bending machines tend to lose accuracy when used over their maximum capacity.
3. Check other parameters than expense:
When buying a tube bending machine, there are many considerations to make. One of the most important factors is budget, but that shouldn't be your only consideration. To avoid bending problems, it is important to consider other factors too. For example:
➯ Specifications of tube
➯ Precision required
➯ Rigidity or softness of tubes
➯ Usage interval of the machine
Why Choose Industrybuying?
Industrybuying is a leading e-commerce company for B2B consumers. Here you can purchase wholesale products at huge discounts and offers. Industrybuying is the perfect platform to buy hand-operated machines. You'll find the original product with an onsite manufacturer warranty. Industrybuying also offers payment through BNPL (Buy Now Pay Later) wallet so, you can instantly check out the manual pipe bending machine, hydraulic bending machine, sheet bending machine etc.

Welcome To Industry Buying
Scan the QR code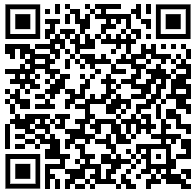 OR
Click to Chat with a Specialist
Thank You
for your valuable feedback


Please enter your e-mail address and we will send you a confirmation mail to reset your password.
Forgot Password
Reset Password
Do you want to add Nestle 3 Options Coffee Tea Vending Machine to cart?
Enter Details for faster checkout