Outdoor Flooring

Ships within 5 days

Ships within 5 days

Ships within 5 days
Everything About Outdoor Flooring
Outdoor flooring is a great way to add style and functionality to your outdoor space. There are many different types of exterior flooring available, so you can find one that fits your needs and budget. It is also known as exterior flooring.


Where can
Outdoor flooring
be used?
Exterior flooring is used for various purposes in daily life. Let us explore the uses:


a. Patio Flooring: Transform your patio into a welcoming retreat with our selection of exterior flooring. Choose from various materials like wood, composite decking, or stone pavers to create a stunning and functional patio floor.
b. Balcony Flooring: Elevate your balcony's appeal and make the most of the outdoor space with our balcony floor covering solutions. Whether you prefer the natural warmth of wood or the easy maintenance of composite decking, we have options that suit your style.
c. Exterior Wood Flooring: Bring a touch of elegance to your outdoor space with our exterior wood flooring. With its timeless appeal and natural beauty, wood flooring creates a warm and inviting atmosphere.
d. Outdoor Deck Flooring: Create a captivating deck area with our deck floor covering options. From traditional wood decking to low-maintenance composite materials, we have the perfect solution to suit your preferences.
e. Exterior Flooring: Enhance the aesthetics and functionality of your exterior areas with our range of exterior flooring. Choose from durable and weather-resistant materials that can withstand outdoor elements.
f. Outdoor Floor Covering: Protect and beautify your outdoor floors with our high-quality outside floor covering options. Our selection includes anti-slip mats, door & floor mats, and drawer & table mats, ensuring safety and style.


Which factors should you consider when choosing
Outdoor flooring
?
When choosing exterior flooring, several factors should be considered to ensure the perfect fit for your space. At Industry Buying, we provide a wide range of exterior flooring options to meet your specific needs and preferences. Here are some key factors to consider:


a. Durability: Opt for exterior flooring materials that are built to withstand various weather conditions, including rain, sunlight, and temperature fluctuations. Look for durable options like composite decking or stone pavers for long-lasting performance.
b. Maintenance: Consider the level of maintenance required for your outdoor flooring choice. Some materials, such as wood decking, may require regular sealing and staining, while others, like rubber flooring or composite decking, offer low-maintenance benefits.
c. Aesthetics: Choose exterior flooring that complements the overall design and style of your outdoor space. Whether you prefer the natural appeal of wood flooring or the sleek look of concrete tiles, find a flooring option that enhances the visual appeal of your patio, balcony, or deck.
d. Slip Resistance: Safety is crucial when selecting exterior flooring. Look for options that provide excellent slip resistance, especially if you expect moisture or wet conditions. Anti-slip mats or rubber flooring can be ideal choices for areas prone to water exposure.
e. Comfort: Consider the level of comfort you desire for your outdoor flooring. Wood decking offers a warm and natural feel, while rubber flooring provides cushioning and shock absorption. Choose a material that suits your comfort preferences.
f. Budget: Determine your budget and explore exterior flooring options that align with it. With a variety of materials available, you can find options that fit your financial plan without compromising on quality.


What are the maintenance requirements for
Outdoor flooring
?
Proper maintenance is essential to keep your exterior flooring in excellent condition for years to come. Here are the key maintenance requirements for exterior flooring:


a. Regular Cleaning: Keep your exterior flooring clean by regularly sweeping away debris, leaves, and dirt. For more thorough cleaning, use a mild detergent and water solution to remove stains and grime.
b. Sealing and Staining: Certain exterior flooring materials, like wood decking, may require periodic sealing and staining to protect against moisture, UV rays, and wear. Follow the manufacturer's recommendations for sealing frequency.
c. Inspections and Repairs: Conduct routine inspections to identify any signs of damage, such as cracks, loose tiles, or warped boards. Promptly address any issues to prevent further damage and ensure the longevity of your exterior flooring.
d. Protection from Weather: Shield your outdoor flooring from extreme weather conditions. Use protective covers or tarps during harsh winters or prolonged periods of rain to prevent moisture penetration and damage.
e. Avoid Harsh Chemicals: When cleaning exterior flooring, avoid using harsh chemicals or abrasive cleaners that can cause damage or discolouration. Stick to mild cleaning agents that are safe for the specific material of your flooring.


With the right maintenance routine, you can ensure the longevity and beauty of your exterior flooring. Explore our selection of exterior flooring options at Industry Buying and complement your patio, balcony, or patio deck flooring with high-quality materials that are designed to withstand the elements while providing a stunning aesthetic appeal.


What are the different types of
Outdoor flooring
?
When it comes to exterior flooring, Industry Buying offers a diverse range of options to suit your specific needs and style preferences. Explore the different types of exterior flooring available, and find the perfect solution for your patio, balcony, or outdoor space:


a. Wood Decking: Experience the timeless beauty and warmth of exterior wood flooring. Choose from various wood species, such as teak or oak, to create a natural and inviting atmosphere.
b. Composite Decking: Enjoy the benefits of low-maintenance outdoor flooring with composite decking. This durable and weather-resistant material mimics the look of wood while offering superior resistance to fading, staining, and mould.
c. Stone Pavers: Discover the elegance and durability of stone pavers for your exterior flooring. Available in a variety of colours and textures, stone pavers provide a classic and sophisticated look for patios, walkways, and driveways.
d. Concrete Tiles: Embrace the versatility of concrete tiles for your exterior flooring needs. With endless design options, concrete tiles can mimic the appearance of various materials, including wood, stone, or brick.
e. Rubber Flooring: Consider the comfort and safety of rubber flooring for outdoor areas with high foot traffic. Rubber flooring offers excellent slip resistance, cushioning, and durability, making it ideal for playgrounds, gyms, and commercial spaces.


Why is
Outdoor flooring
important for your outdoor space?
Exterior flooring plays a crucial role in enhancing the functionality, aesthetics, and overall appeal of your outdoor space. Here's why exterior flooring is essential for your outdoor space:


a. Enhances Safety: exterior flooring provides a secure and stable surface, reducing the risk of slips, trips, and falls. Materials like anti slip mats, rubber flooring, or textured surfaces offer excellent traction, even in wet conditions.
b. Creates a Welcoming Atmosphere: With the right exterior flooring, you can create an inviting and comfortable environment for outdoor gatherings, relaxation, or entertaining guests. Choose from options like wood decking, stone pavers, or concrete tiles to set the desired ambience.
c. Increases Functionality: exterior flooring extends the usable space of your outdoor areas. It allows you to set up furniture, arrange seating areas, or create designated zones for dining, lounging, or activities, maximizing the functionality of your outdoor space.
d. Enhances Aesthetic Appeal: Exterior flooring adds beauty and visual interest to your outdoor space. Whether you prefer the natural charm of exterior wood flooring, the sleek look of composite decking, or the versatility of stone pavers, the right choice of flooring can elevate the overall aesthetics of your patio, balcony, or deck.



Frequently Asked Questions Related To Outdoor Flooring
1. Which type of outdoor flooring is suitable for balconies?
When it comes to balcony floor covering, consider options like exteriorr wood flooring, composite decking, or balcony floor coverings. These materials are designed to withstand outdoor elements and provide a visually appealing surface for your balcony. Explore our collection of outdoor balcony flooring options to find the perfect fit for your balcony space.
2. What is the difference between outdoor wood flooring and deck floor covering?
Exterior wood flooring refers to using natural wood materials for your exterior flooring, providing a warm and natural aesthetic. On the other hand, deck floor covering is a broader term that encompasses various materials, including wood, composite, or PVC decking. While exterior wood flooring offers a traditional charm, deck floor covering provides a range of options with different durability and maintenance characteristics.
3. Can I use outdoor flooring for areas other than patios and decks?
Yes, exterior flooring can be used in various areas beyond patios and decks. It is suitable for exterior flooring in gardens, walkways, poolside areas, or outdoor seating areas. Additionally, exterior flooring options like rubber flooring or
table & drawer mats
can be used to cover exterior floors, providing safety, comfort, and protection in different outdoor spaces.

Welcome To Industry Buying
Scan the QR code
OR
Click to Chat with a Specialist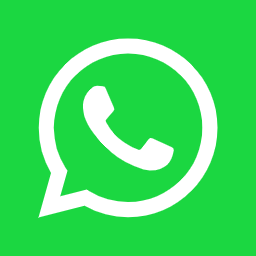 Thank You
for your valuable feedback


Please enter your e-mail address and we will send you a confirmation mail to reset your password.
Forgot Password
Reset Password
Do you want to add Nestle 3 Options Coffee Tea Vending Machine to cart?
Enter Details for faster checkout