Packaging & Wrapping
Buy Packaging & Wrapping Online At Industrybuying
Whether it is food, cosmetics, clothes or electronics industry, packaging and wrapping plays a crucial role. Packing a product gives it a unique identity and prevents it from any possible damage that could be caused while the product is in transit.
Importance Of Packaging:
Any item, whether big or small, is packaged before it is sold. Packaging is essential for providing safety and good looks to the product. It increases the usability and is also great for meeting the customer's requirements.
Basic Types Of Packaging and Wrapping:
Many types of packaging are available in the market today, and people use them according to their requirements. Generally, packaging or wrapping can be classified into three types- stretch wrapping, shrink wrapping and packaging tapes. Let us closely have a look at them:


1. Stretch Wrapping: A stretchable plastic wrap that is stretched around the products, and the elasticity of the wrap holds the product together. They are made of polyethylene plastics. Examples of stretch wrapping are UV stretch wrap, vented pallet wrap, anti-static stretch film, coloured stretch film, pre-stretched film and more.


2. Shrink Wrapping:A shrink wrap can be understood as a packaging material which is wrapped loosely around and the product and it shrinks tightly around the content. It is widely used for covering food items such as cheese, meat and vegetables. Shrink wraps are used to hold one product or small things together. They are most commonly made of polyolefin plastics.


3. Packing Tapes: Tapes play an important role in packaging the goods. They are industrial-grade tapes that are intended to close a shipment box. However, based on the contents, these tapes can be divided into three types- natural rubber, hot melt and acrylic:


4. Natural Rubber-It is used for boxes with high recycled content, irregular surfaces, or hot/cold temperatures.


5. Hot Melt- It is used for boxes with low recycled content.


6. Acrylic- It is the most common and economical packaging tape adhesive used for sealing boxes with low recycled content in cold temperatures.
What Is A Sealing Machine?
A mini-sealing machine is a popular choice in many industrial packaging and wrapping. It is a machine that is used to seal products using heat. The heated wires are activated when the seal bar is pressed once. It forces the wire and the film to melt the seal-forming material. You can browse through the Industrybuying website to find the best and the most affordable sealing machine price.
Reasons Why Packaging Is Important:
There are three types of packaging- primary, secondary and tertiary. Let us look at the reasons why packaging is important:


1. Protection: Providing protection is the primary purpose of packaging. Damage to the product can take place during transportation, handling and storage. It is crucial to protect the product while it is being transported from the manufacturer to the end user. Humidity, light, heat and other factors can harm the product and thus packaging and wrapping are important to ensure the best safety. It plays a more important role when buying products online. Industrybuying offers a wide range of packaging and wrapping material which ensures exceptional quality and protection. One such product is a waterproof sofa cover.


2. Safety: Packaging becomes an essential factor when it comes to safety. It should contain important information about the product and its safety. For instance, the packaging on food products should have the date of manufacturing and expiry dates.


3. Attractive Looks: Packaging and wrapping are essential for a product brand, marketing and sales. Unique packaging can improve the product's desirability and affect customers' buying decisions.


4. Usability Factor: An easy packaging enables the user to use the product conveniently. The consumer looks for fit-for-purpose packaging for easy usability.

Famous Brands For Buying Packaging and Wrapping Materials:
At Industrybuying, we work in association with various renowned brands. You should consider such brands while purchasing packaging and wrapping materials. Some such brands include Standard, ALLESPACK, TUFFPAULIN, PACK PLUS, MD PROPACK and many more. You can choose the products from these brands and find an excellent solution for all your packaging related needs.
Why Choose Industrybuying For Buying Packaging and Wrapping Materials
:
The products available at our online website, come with assured quality and an excellent performance result. We have been in the business for a long time. This gives us an in-depth understanding of the market. You can find the best packaging and wrapping materials on our website. One such product is a vacuum packing machine that you can easily find here. We ensure that only the best quality products get delivered to your doorstep. Select from a wide range of packaging and wrapping materials from our website.
Here are a few products that you can buy from our website:

Welcome To Industry Buying
Scan the QR code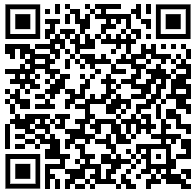 OR
Click to Chat with a Specialist
Thank You
for your valuable feedback


Please enter your e-mail address and we will send you a confirmation mail to reset your password.
Forgot Password
Reset Password
Do you want to add Nestle 3 Options Coffee Tea Vending Machine to cart?
Enter Details for faster checkout