Water Dispenser

Ships within 6 days

Ships within 2 days

Ships within 15 days
Buy Water Dispenser Machine Online at Industrybuying
A water dispenser is a simple device which is used for the purpose of storing and dispensing cool, refrigerated water. A water cooler is suitable for a wide spectrum of applications and is an extremely useful machine. It is used for providing convenient access to clean and fresh drinking water.
What is a Water Dispenser or Cooler?
A water cooler or a water dispenser machine is used to provide an unlimited supply of fresh drinking water. This machine supplies water by plumbing into the existing water supply. It ensures that the refrigerated water is safe and is chilled for supply. It contains a faucet which can easily be operated using a lever or a button. A water dispenser is fitted with a refrigeration system which cools the water up to a desired temperature, before delivery.
Some dispensers also offer water heating and purification as an additional feature. Water dispensers are designed with different technologies and different sizes for suiting the different areas of application. This machine is extremely useful for ensuring the best health for the employees and for people at a public place such as a restaurant.
Best Water Coolers at Industrybuying
Industrybuying works in collaboration with popular sellers that provide the best quality water coolers and offer the most reasonable water machine prices. Some of the best selling Water Coolers include:


| S. No | Product Name | Expected Price |
| --- | --- | --- |
| 1 | | Rs. 7,990 |
| 2 | Voltas Table Top Water Dispenser Minimagic Pure T | Rs. 7,490 |
| 3 | Voltas Floor Mounted Water Dispenser With Cooling Cabinet Minimagic Pearl R | Rs. 7,619 |
| 4 | Blue Star Floor Standing Bottled Water Dispenser with Refrigerator , BWD3FMRGA/BWD3FMRUA | Rs. 8,990 |
| 5 | MINIFROST Hot and Normal Table Top Water Dispenser With 5 L/H Heating Capacity White | Rs. 2,480 |
| 6 | Voltas Floor Mounted Water Dispenser With Cooling Cabinet Minimagic Pure R | Rs. 8,880 |
| 7 | Blue Star Tabletop water dispenser (Capacity 3 Ltr) , BWD3TTGA/BWD3TTUA | Rs. 6,990 |
| 8 | Blue Star Bottom Loading Water Dispenser Black 2L , BDHPCF1 | Rs. 15,800 |
| 9 | MINIFROST Hot and Normal Table Top Water Dispenser With 5 L/H Heating Capacity Black | Rs. 2,580 |
| 10 | Voltas Floor Mounted Water Dispenser Minimagic Pure F W/O Cabinet | Rs.8,990 |

What are the types of Water Dispensers Available Online?
A water dispenser machine is categorized on the basis of its technology and the mechanism through which it dispenses water. A water dispenser machine can either be a cold water dispenser or a hot water dispenser or both hot and cold water dispenser. A water machine can be broadly divided into two main categories:
1. Bottled Water Dispenser
A bottled water dispenser machine is fitted with a huge water bottle which is placed upside down on the top of the machine. Water passes through the bottle and fills the glass when someone presses the spigot. The Bottle Water dispensers feature the following specifications:


(a) 2 different modes- it supports both heating and cooling modes and thus ensures that the user gets the desired temperature of water. The machine cools or heats the water before dispensing it.

(b) Convenient use- the dispenser can simply work with a water bottle and does not require a direct connection with the main water line. It can easily be kept on a water dispenser stand and can be placed at any corner.

(c) High Quality- the water is directly pumped out of a bottle which is packed with fresh and potable drinking water. The water dispensed out of this machine is thus more safe than the regular tap water.
2. Point of Use Dispensers
A point-of-use dispenser is a water cooler system that works by tapping into an existing water line. It uses an already-established water line to supply clean drinking water. This automatic water dispenser is the most prudent and hassle-free type of dispenser. These dispensers are packed with the following exceptional features:


(a) Convenient Access- these dispensers are mostly used in a residential setting or a professional working place for providing quick and easy access to clean drinking water.
(b) Unlimited Supply- these dispensers offer an unlimited supply of water and are free from any kind of mess and hassle. The water cooler machine is simply connected to the water supply line and thus does not exhaust easily.
(c) Bottleless Working- unlike the bottled dispensers, a point-of-use dispenser does not require regular attention. The water supply is constant as there is no need for changing the bottles after regular intervals.
3. Mounted Water Dispensers
A mounted water dispenser is a type of water dispenser machine which is generally found in densely populated, public areas such as theme parks, broadways etc. These are highly versatile and thus can be placed anywhere easily. This water dispenser taps out water from an existing water line and thus does not run out of supply easily. A mounted water dispenser has the following features:


(a) Easy to use- the water is pumped out of the dispenser once the user turns a knob or presses the button. The water is generally dispensed out in an arched formation which makes drinking easy.

(b) Quenches thirst fast- these dispensers are usually installed for people who need to quench their thirst while on the go.

(c) Easy Installation- a mounted water dispenser can easily be fixed on a wall or can be freestanding on the ground. It can thus be installed easily in tight spaces as well.
4. Water Cooler with In-built UV and RO
A water dispenser with RO and UV is an eco-friendly gas refrigerant which is equipped with modern technology. These coolers are widely preferred for the additional health benefits that these come with. Some of the exceptional features of water dispensers are mentioned below:

(a) Purified Water- RO membranes have fine pores which do not allow pathogens and contaminants to pass through.
(b) Improved Water Savings- incase of contamination of the water, you end up emptying the entire tank which leads to the wastage of water. This problem can be fixed using UV technology which helps you to reduce the water wastage and save on the water bill.
(c) Low Maintenance- these tanks do not require regular cleaning and maintenance. The purifiers need not be cleaned manually and are durable enough in their performance.
Things to Consider Before Buying a Water Dispenser
A water cooling system must be purchased carefully after considering a number of factors. Some of the essential factors that must be taken into account before buying a water dispenser are:


1. Area of Application- the water cooling system should be decided on the basis of the space for which you are buying it. For instance a bottled water dispenser is an ideal fit for an office space. Users can select out of hot and cold water dispensers as per their preference.
2. Availability of Direct Supply- one should always check the availability of direct water supply before installing a water dispenser. Some water dispensers, such as a point of use dispenser, tap water from an existing source and thus cannot function without it.
3. Portability- a water dispenser which is easy to carry around and install is an ideal choice for the consumers. These dispensers are lighter on your pocket and are excellent for a tight space. For instance, a mini water dispenser can easily be placed in the corner or can be moved to any desired place.
4. Capacity of Dispenser- it is extremely important to consider the capacity of the dispenser. A dispenser must be selected on the basis of the density of its use. For instance, a commercial water dispenser is ideal for a professional space such as an office.

Brands to Consider for Purchasing Water Dispensers
Best selling brands at Industrybuying for water dispensers are listed below:


1. VOLTAS
2. Usha
3. Aquaguard
4. Blue Star
5. Atlantis
6. ROCKWELL

Why Choose Industrybuying for Purchasing Water Coolers?
Industrybuying is one of the largest e-commerce platforms which deals in best quality industrial goods and related products. Our site strives to provide high quality products at an affordable price for all our users. Industrybuying works in collaboration with popular brands and delivers top- notch products. We aim to provide the most comfortable and easy shopping experience for all our customers!
Water Dispenser - Frequently Asked Questions (FAQs)
1. Which water dispenser is best?
The choice of water dispenser depends on the area of its use, number of users, water connection and multiple other reasons. You can choose a suitable water cooler according to your preferred type and brand. Some of the best-selling and most popular water cooling machines are as follows:

1. Voltas water dispensers
2. Blue Star water dispensers
3. Usha water dispensers
2. What things should you look for before buying a dispenser?
If you are planning to buy a water dispenser for commercial or domestic purposes, here are some of the important factors that you must consider:

1. Make a note of different types of dispensers available in the market and choose an appropriate one.
2. The capacity of a water purifier must be taken into consideration in order to ensure its efficiency. Commercial water purifiers offer higher capacity as compared to domestic purifiers.
3. Before purchasing a purifier, make sure that it is compatible with the temperature specifications that you are looking for. The users can choose out of hot or cold water dispensers.
4. Other factors such as cleaning and drainage mechanisms must be considered. A proper drainage system will keep the area around clean and dry. Modern dispensers available in the market offer silent operation and are thus more user-friendly.
3. Do water dispensers use a lot of electricity?
Electricity consumption of a water dispenser can differ based on its technology and brand. Popular brands such as Voltas, Blue Star, Usha etc use advanced technology in the purifiers. These purifiers consume less electricity and are thus lighter on the pocket of the user. Installing high-quality water dispensers can help in a significant reduction of your monthly bills.

Welcome To Industry Buying
Scan the QR code
OR
Click to Chat with a Specialist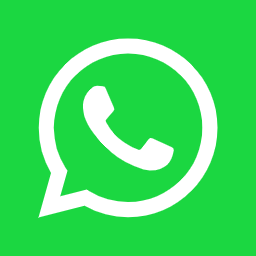 Thank You
for your valuable feedback


Please enter your e-mail address and we will send you a confirmation mail to reset your password.
Forgot Password
Reset Password
Do you want to add Nestle 3 Options Coffee Tea Vending Machine to cart?
Enter Details for faster checkout