Klein Tools Cable Cutters
Avail Jaw Dropping Deals & Best Rates on Cable Cutters
Snakes are carnivorous reptiles who have the ability to swallow prey much larger than themselves with only one functional lung. A snake catcher is a tool that is used to catch snakes safely.
The two types of snake catchers are:
A. Telescopic Snake Catchers: This product has the ability to extend its size. The user can increase the length of the snake catcher, and this will enable him to stay a safe distance away from the snake while easily catching it at the same time.
B. Regular Snake Catchers: This product has a fixed size and cannot be elongated. One end of the snake catcher has a handle, and the other end has a snake hook. This product is relatively easy to use, which in turn helps the user to catch the snake with ease.
Best Selling Snake Catchers on Industrybuying
FPSC-44 is a high-quality snake catcher stick that is made up of good-quality material. The snake catcher stick is strong and durable, ensuring long-term use. The snake rescue stick has been tested on the ground to make sure that it can easily accommodate any type of snake.
The RB-SNAKE-CATCHER-5 long arm snake catcher stick is a highly durable and reliable tool that can catch snakes of various sizes. It features a rigid construction and is extremely easy to clean and maintain. Since it does not require any special maintenance, you can use it for a long time. This product has many variants so you can get one per your specific needs.
The Falcon 6 Feet Snake Catcher Stick product is a snake-catching tool to assist in handling and removing snakes. It is made of plastic, has an overall length of 6 Feet, and is yellow and black. The model number is FPSC-66.
The Snake Catcher Striker FSRH-136 36 Inch handle gives you the right tool to rescue a snake. It has an extra-long 36 inch handle made of lightweight aluminium and a striking head that allows you to move the snake. The powerful spring steel strike head provides one-handed operation, making it easy to use in an emergency.
The RB-SNAKE-CATCHER-1 Long Arm Snake Catcher Stick is made from stainless steel and can catch snakes up to 9 feet in length. It has a telescopic arm that extends, making it perfect for catching snakes on the run. The other end of the snake catcher stick features a cinch cord with a quick release buckle that makes it easy to secure your catch without straining your back. This snake stick also comes with a safety guard that prevents contact with the snake while you're handling it or storing it away.
Best Brands on Industrybuying
Sharpex, FALCON, Nile, Vimal, Robustt, Standard, Moti Garden and Sparrow are some of the best brands to order Snake Catchers at Industrybuying. Not only the quality but the snake catcher stick price is also the best for these brands.
Why Shop with Industrybuying?
Industrybuying came into operation in 2013 to inculcate and introduce the concept of industrial supply chains in India. Industrybuying is a one of its kind online platform featuring an exclusive range of utility products for all industrial purposes. Currently, our website maintains a fully catalogued collection of over 3.5 Lac SKUs to buy from brands all across the globe. Find the best snake stick price at our website.
Industrybuying is here to provide you with a smooth shopping experience. Our wide range of products (from national and international brands) is here to meet all your needs. We also have faster payment options alongside pay-later options to make shopping more convenient for users.

Welcome To Industry Buying
Scan the QR code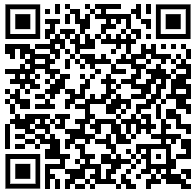 OR
Click to Chat with a Specialist
Thank You
for your valuable feedback


Please enter your e-mail address and we will send you a confirmation mail to reset your password.
Forgot Password
Reset Password
Do you want to add Nestle 3 Options Coffee Tea Vending Machine to cart?
Enter Details for faster checkout