Hand Sander

Ships within 4 days
23% OFF! You save Rs. 71!
A Guide On Hand Sander
A sander, also known as a hand held sander, is a versatile tool that is commonly used for drywall and wall sanding. With its compact design, it is perfect for both large-scale projects and intricate detailing.These tools are essential hand tools for smoothing surfaces and achieving a professional finish. This mini tool is specifically designed for small-scale tasks, allowing for precise and efficient sanding. The tool operates manually, making it convenient and easy to use. It is an indispensable tool for professionals and DIY enthusiasts alike.


How do they work?
A sander is a versatile tool used for surface smoothing and achieving a professional finish. Here is how it works:
a. When powered on, the tool's motor generates rotational motion.
b. The sanding pad, attached to the tool, rotates at high speed, creating friction against the surface.
c. The sandpaper, securely held onto the sanding pad, abrades the surface, removing imperfections and smoothing it.
d. The user applies gentle pressure and moves the tool in a back-and-forth or circular motion, ensuring even sanding.


Where is a Hand Sander Commonly used?
A tool is a versatile tool used in various applications to achieve smooth surfaces. Here are common areas where this tool is frequently used:
a. Woodworking projects: These tools are essential for sanding wooden furniture, cabinets, and other woodworking creations.
b. Drywall Sander: These tools help in achieving a smooth and even finish on drywall surfaces, ensuring a professional look.
c. Wall preparation: Before painting or wallpapering, these tools are used to remove imperfections, such as bumps or rough spots, from walls.
d. DIY projects: Whether it's refinishing a piece of furniture or renovating a room, this tool is a valuable tool for DIY enthusiasts.
e. Small-scale tasks: Due to their compact size, these sanders are perfect for intricate detailing and small-scale projects.
f. Metalworking: These tools are used to smooth metal surfaces, remove rust, and prep them for painting or finishing.
g. Automotive refinishing: These tools are useful for smoothing out surfaces during auto body repair and refinishing.
h. Furniture restoration: This sander help in restoring old furniture by removing old finishes, preparing surfaces for staining or painting, and achieving a smooth texture.
i. Crafts and hobbies: These tools are utilised in various craft projects, such as model making, sculpture, and woodworking crafts.


What are the types of Hand Sander?
When it comes to these tools, there are different types available to suit various sanding needs. Here are some common types:
a. Palm: Also known as a finish sander, it's ideal for fine sanding and achieving a smooth finish on small to medium-sized surfaces.
b. Orbital: This versatile tool moves in small orbits, making it effective for removing material quickly and leaving a smooth surface.
c. Detail: Designed for intricate detailing, it features a triangular-shaped sanding pad to reach tight corners and small areas with ease.
d. Belt: This powerful tool uses a continuous loop of sandpaper to remove material quickly, making it suitable for larger surfaces and heavy-duty tasks.
e. Drywall sander: Specifically designed for drywall surfaces, it has a long handle and a sanding pad to cover larger areas efficiently.
f. Random Orbital: Combines the oscillating and rotating motions to provide a swirl-free finish on various surfaces.
g. Block: Consists of a sanding block or pad that can be easily held and manipulated to achieve even sanding results.
h. Sponge: Utilizes a soft sponge pad for sanding curved or irregular surfaces, providing flexibility and better control.
i. File: Features a narrow sanding belt or file for sanding in tight spaces or hard-to-reach areas.
j. Air Palm: Powered by compressed air, it offers high-speed sanding and is commonly used in automotive and metalworking industries.
k. Rotary: Uses a rotating sanding disc or wheel for aggressive material removal and is suitable for heavy-duty sanding tasks.
l. Corner: Specifically designed to sand corners and edges, providing efficient sanding in hard-to-reach areas.
m. Long-reach: Has an extended handle or pole, allowing for sanding on high walls using wall sander, ceilings, or floors without the need for ladders or scaffolding.


What are the advantages of Hand Sander?
A sander offers several advantages, making it a valuable tool for various projects. Here are the key benefits:
a. Efficient sanding: These tools provide quick and efficient material removal, saving time and effort.
b. Versatile: They can be used on different surfaces, including drywall, walls, wood, and more.
c. Compact and portable: These tools are lightweight and easy to maneuver, allowing for convenient use in tight spaces or overhead tasks.
d. Precise control: With a tool, users have better control over the sanding process, achieving desired results with precision.
e. Cost-effective: These tools are affordable and do not require additional power sources, making them a cost-effective choice.
f. Improved surface finish: These tools help in achieving a smooth and even surface, enhancing the overall appearance of the project.
g. Dust control: Many tools come with built-in dust collection systems or can be connected to a vacuum, minimizing dust particles in the air.
h. Easy sandpaper replacement: These tools feature quick and simple sandpaper replacement mechanisms, allowing for seamless transitions between different grits.
i. Accessibility: These tools can reach areas that larger sanding hand operated machines may struggle to access, such as corners, edges, and intricate details.
j. User-friendly: They are easy to operate, making them suitable for both professionals and DIY enthusiasts.
k. Less fatigue: Ergonomically designed tools reduce user fatigue during prolonged sanding sessions.
l. Cost savings: These tools eliminate the need for outsourcing sanding tasks, saving money on professional services.


Frequently Asked Questions Related To Hand Sander
1. What is a hand sander and how does it differ from other types of these tools?
A sander, also known as a hand held sander, is a versatile tool used for smoothing surfaces. It is operated manually and is smaller in size compared to other sanders.
2. Can this tool be used for drywall sanding?
Yes, these tools are commonly used for drywall sanding. They are designed to efficiently sand drywall surfaces, providing a smooth finish before painting or wallpapering.
3. What are the advantages of using a mini sander?
Mini tools, also known as small sander, offer several advantages. They are compact, lightweight, and perfect for small-scale tasks and intricate detailing.

Welcome To Industry Buying
Scan the QR code
OR
Click to Chat with a Specialist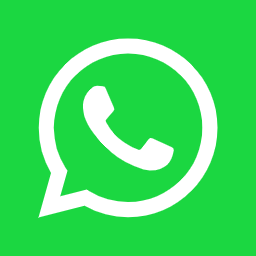 Thank You
for your valuable feedback


Please enter your e-mail address and we will send you a confirmation mail to reset your password.
Forgot Password
Reset Password
Do you want to add Nestle 3 Options Coffee Tea Vending Machine to cart?
Enter Details for faster checkout