Jhalani Non Sparking Tools
Perfect Mix of Competitive Pricing and Great Offers on Non Sparking Tools
Thread sealant is a liquid used to seal the threads of pipes and connections. It can be used in many different situations, such as to prevent leaks in a water system or to stop air from escaping from a valve. Thread sealants are available in many forms, including pipe and roof sealants. Some types of thread sealant include silicone, Loctite 577, pipe sealant, and spray sealant.
Thread sealant is used in the construction industry to help seal pipes and prevent leaks. Thread sealants can be applied to threaded pipes as a liquid or paste or sprayed onto surfaces. Thread sealants are made of various materials, including elastomers, silicones and polyurethanes. Thread sealant is a type of adhesive used to seal threaded connections. It's typically used on plumbing connections and other fittings to prevent leaks and to stick.
Types of Thread Sealants
Thread sealants can prevent leaks by creating an airtight seal between two surfaces. There are several different types of thread sealant available, and each has its unique properties:
Thread sealants are typically in a paste form, applied with a caulking gun or similar applicator tool. They come in various colors to match your other bathroom fixtures, like faucets and shower heads.
Sealant paste is available in both clear and white varieties - the clear version is suitable for hiding imperfections on your surface. In contrast, the white version will show off any cracks or discolouration from your plumbing system. You can also choose between thick and thin versions depending on how much coverage you need.
Thread Locker is a type of thread sealer that is used when you have an existing drain or water heater leak. It can be applied with a brush or putty knife and then allowed to dry before turning on your water supply again. This thread sealer is explicitly designed for plumbing applications; however, it should not be used on any other surfaces due to its acidic nature.
Silicone sealants come in different colors and textures, which can be used for various purposes depending on why you're using them (e.g., for home repair or commercial construction projects). Silicone gels come with applicators, making them easy to apply without getting too much product on your hands.
Best-selling products available on Industrybuying
Benefits of using Thread Sealants
Thread sealants come in various forms, including paste, liquid, and foam. They are available in a wide range of colors and consistencies and with varying levels of flexibility. The best type will depend on the application and desired result.
Benefits Of Using Thread Sealant include:
Thread sealant is easy to use: apply it to the threads of your hose or pipe before screwing them together!
Thread sealant prevents leaks by creating an airtight seal between two pieces of metal or plastic tubing so that nothing can leak out into the surrounding area (like water from your kitchen sink). This means fewer messes and repairs later down the road because there are no more leaks!
It's suitable for your pipes because thread sealant helps prevent corrosion inside those same pipes over time by keeping them dry inside so moisture doesn't build up around them, causing rust spots over time which could lead to leaks eventually if not appropriately cleaned, first before using any solvent based cleaning methods
Brands to choose from
Many known and trusted brands are available at Industrybuying that provide top quality products, namely, Loctite, Pidilite and Anabond.
Why shop with Industrybuying?
Industrybuying came into operation in 2013 to inculcate and introduce the concept of industrial supply chains in India. Industrybuying is a one of its kind online platform featuring an exclusive range of utility products for all industrial purposes. Currently, our website maintains a fully cataloged collection of over 1.5 Lac SKUs from brands all across the globe.
Industrybuying is here to provide you with a smooth shopping experience. Our wide range of products (from national and international brands) is here to meet all your needs. We also have faster payment options alongside pay-later options to make shopping with us more convenient.

Welcome To Industry Buying
Scan the QR code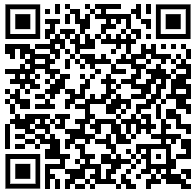 OR
Click to Chat with a Specialist
Thank You
for your valuable feedback


Please enter your e-mail address and we will send you a confirmation mail to reset your password.
Forgot Password
Reset Password
Do you want to add Nestle 3 Options Coffee Tea Vending Machine to cart?
Enter Details for faster checkout