Socket Accessories
What are Socket Accessories?
Socket accessories are tools or components that are designed to enhance or expand the functionality of socket wrenches. They are typically used in conjunction with sockets to provide additional capabilities for turning nuts, bolts, and other fasteners.
Some common types of socket accessories include:
1. Extension Bars - These are used to extend the reach of a socket wrench. They come in various lengths and are ideal for working in tight or hard-to-reach spaces.
2. Universal Joints - Universal joints allow sockets to be used at an angle to the wrench handle, which can be useful for accessing fasteners that are difficult to reach with a straight-on approach.
3. Adapters - Adapters allow sockets of different sizes to be used with a single wrench handle. For example, an adapter might allow a 1/2-inch socket to be used with a 3/8-inch wrench.
4. Ratchets - Ratchets are essentially socket wrenches with a built-in ratcheting mechanism that allows the user to apply torque in one direction without having to reset the tool after each turn.
5. Spark Plug Sockets - Spark plug sockets are specially designed sockets that are used to remove and install spark plugs.
Socket accessories provide added versatility and convenience when using socket wrenches, allowing users to tackle a wider range of jobs with a single tool.
What are the Applications of Socket Accessories ?
Socket accessories have a wide range of applications in various industries and settings, including:
1. Automotive Repair: Socket accessories are commonly used in automotive repair and maintenance to remove and install nuts, bolts, and other fasteners. They are essential tools for mechanics who need to access hard-to-reach areas and apply torque with precision.
2. Construction: Socket accessories are used in construction for assembling and disassembling scaffolding, securing bolts in steel structures, and assembling components of heavy machinery.
3. Home Repair: Socket accessories are useful for home repairs and DIY projects, such as assembling furniture, fixing plumbing, and repairing appliances.
4. Aviation: Socket accessories are used in aviation for the maintenance and repair of aircraft. They are critical tools for mechanics who need to access tight spaces in engines and other components.
5. Manufacturing: Socket accessories are used in manufacturing processes to assemble and disassemble components of machinery and equipment.
6. Plumbing: Socket accessories are used in plumbing to install and remove fittings and pipes, including working in tight spaces where traditional wrenches cannot reach them.
Socket accessories are versatile tools that can be used in many applications and settings where precise torque and access to tight spaces are essential.
What Are The Parameters to Consider Before Buying Socket Accessories ?
Things to consider before buying socket accessories:
1. Size Compatibility: Make sure the socket accessories you are considering are compatible with the sockets and wrenches you already own. Check the sizes and drive types to ensure a proper fit.
2. Quality: Look for socket accessories made from high-quality materials, such as chrome vanadium steel, which is durable and resistant to corrosion.
3. Socket Type: Consider the type of socket you need for the job. Different sockets are designed for different fasteners, such as hex, square, or Torx, so make sure you have the right type of socket for the task.
4. Drive Size: Consider the drive size of the socket accessories you need. Common drive sizes are 1/4 inch, 3/8 inch, and 1/2 inch. Make sure you have the right size drive for your wrench and sockets.
Famous Brands For Buying Amplifier & Audio Mixer:
Long years of working together have solidified our ties with various famous brands, which help us deliver quality products right to your doorstep. You will find affordable tubular box spanners at Industrybuying. Working with multiple brands has helped us provide top-notch products to our most valued customers. Some brands that manufacture amplifiers and audio mixers include Toptul, Torque Master, JES, TAPARIA Griphold and more. Buy socket accessories online at Industrybuying. Another popular type of hand tools offered by Industrybuying are the wrenches.
You will also find other popular hand tools at the website that include pliers. Let Industrybuying be your next audio shop. Shop now.
Top Selling Socket Accessories at Industrybuying:
Industrybuying is not confined to socket accessories and also offers other types of hand tools including hand operated machines.
Why Choose Industrybuying?
At Industrybuying, we aim to offer the best online shopping experience. Keeping quality and durability in mind, we are committed to providing top-notch customer service. We are one of the leading sellers of socket accessories. The online platform is directed towards providing exceptional quality products at the most affordable prices. The platform allows its customers to avail all the comfort and convenience while doing online shopping. Our website is packed with the best socket accessories and other industrial products which are manufactured and sold at competitive prices.
IB boasts of providing 100% authentic products at wholesale rates. With experienced customer service professionals and category heads, you're sure to get the proper guidance to quality socket accessories from Industrybuying. Shop now.
Frequently Asked Questions:
1. What are socket accessories ?
Socket accessories are tools that are made to enhance the frequency of tasks. They are used in various tasks with socket wrenches. They are helpful to be used with nuts, bolts and other types of fasteners.

2. How many types of socket accessories are present ?
There are 5 types of socket accessories. They are:
1. Extension Bars
2. Universal Joints
3. Adapters
3. What is a socket adapter?
Socket adapters are used with tools. Their purpose is to tighten and loosen the bolts

Welcome To Industry Buying
Scan the QR code
OR
Click to Chat with a Specialist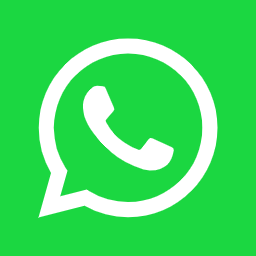 Thank You
for your valuable feedback


Please enter your e-mail address and we will send you a confirmation mail to reset your password.
Forgot Password
Reset Password
Do you want to add Nestle 3 Options Coffee Tea Vending Machine to cart?
Enter Details for faster checkout