Carpentry Vices
A Comprehensive Guide of Carpentry Vices
They are indispensable tools designed to securely hold your workpieces, allowing you to perform precise cuts, shaping, and joinery with ease. Whether working on a small-scale DIY project or tackling large woodworking endeavours, a high-quality woodworking vice will be your trusty companion. These vices are typically mounted on workbenches, providing a stable and versatile clamping solution.

They are various types of vices and sizes to accommodate different workpiece dimensions and woodworking techniques. They provide enhanced stability, ensuring your workpieces remain firmly in place during cutting, drilling, and assembly tasks.


Why are woodworking vices important in carpentry?
They play a crucial role in carpentry, providing stability, control, and safety for a variety of woodworking tasks.

Below are the reasons why these wood vices work well as carpentry vice:

a. Secure Workholding: They firmly hold workpieces in place, preventing movement or slippage during cutting, shaping, and joinery tasks.
b. Enhanced Precision: By securely gripping the workpiece, wood vices allow carpenters to achieve accurate and precise cuts, ensuring the desired outcomes. Whether you're performing joinery, shaping, planing, or routing, a woodworking vice is a versatile tool that provides the necessary stability and support for these techniques.
c. Versatile Clamping Options: They offer different types of clamping mechanisms, such as bench vices, and hand, allowing carpenters to accommodate various workpiece sizes and shapes.
d. Safety Assurance: The firm grip of a woodworking vice keeps the workpiece steady, reducing the risk of accidents and injuries caused by workpiece movement or slippage.
e. Compatibility with Heavy-duty Tasks: Heavy-duty vices are designed to withstand high pressure and provide exceptional clamping force, making them ideal for carpentry tasks that involve robust materials or larger workpieces.
f. Accessibility and Pricing: One can easily find them in the market, however, the bench vice prices vary depending on the features and quality, making them accessible to carpenters of different skill levels and budgets.
Wood working Bench vices are indispensable tools that ensure precision, safety, and efficiency in carpentry projects. If you're looking for industrial products like pipe vices which are great in quality and less in price, then you need to visit - industrybuying.com.


Who can benefit from using woodworking vices?
a. Woodworkers: Whether you're a professional carpenter, furniture maker, or woodworking enthusiast, vices are indispensable tools that enhance your work efficiency and precision. This carpenter's vice can securely hold workpieces during tasks such as cutting, shaping, and fitting components together.
b. Cabinet Makers: Cabinet makers often work with larger panels and need to secure them in place for precise cutting, routing, and assembly. Vices, such as table vices, are invaluable for these tasks.
c. Joiners: Joiners specialise in creating strong and seamless joints in woodworking. vices provide the necessary grip and stability for accurate joinery work, ensuring the durability and quality of the joints.
d. Metalworkers: They can also be used by metalworkers for securing metal pieces during drilling, cutting, or filing operations. They provide stability and prevent movement during metalworking tasks.
e. Educational Institutions: They are essential in woodworking training programs or educational institutions where students learn woodworking techniques. They provide a safe and stable platform for students to practice their skills.
The woodworking hand vice can benefit a wide range of individuals, including professionals as well as novices. They provide stability and precision in various woodworking and related activities, ensuring successful and high-quality results.


Factors to consider while selecting woodworking vices:
When choosing a vice, several factors should be taken into consideration to ensure you find the right tool for your specific needs.

a. Size and Capacity: Consider the size and weight of the workpieces you typically handle to choose a vice with heavy-duty bench vice, appropriate jaw width and opening capacity.
b. Type of Woodworking Tasks: Determine the woodworking tasks you frequently perform, such as cutting, shaping, or joinery, and select a vice that suits those tasks. As the bench vices are available in various styles and sizes to meet varied workpiece dimensions and woodworking processes.
c. Durability and Construction: Look for a woodworking vice made from high-quality materials, such as cast iron or steel, to ensure durability and longevity.
d. Clamping Mechanism: Consider the type of clamping mechanism that best suits your needs. For example, wood working vice quick-release mechanisms offer convenience and time-saving benefits.
e. Mounting Options: Determine how you plan to mount the vice, such as on a workbench or a specialized wood working table, and ensure compatibility with your setup.
f. Stability and Grip: Check the vice's stability and grip strength to ensure it securely holds workpieces without any movement or slippage during woodworking operations.

Browse our website and get your hands on various helpful hand tools like circular saw.


Safety precautions when using woodworking vices?
When working with vices, it is crucial to prioritize safety to prevent accidents and injuries.

a. Wear Personal Protective Equipment (PPE): Use safety goggles or glasses to protect your eyes from flying wood chips or debris.
b. Securely Mount the Vice: Ensure the woodworking vice is properly mounted and securely attached to a stable workbench or table to prevent any movement during use.
c. Inspect the Vice Before Use: Regularly check the vice's condition, including the jaws, screws, and other components, for any signs of damage or wear. Replace or repair any faulty bench vise parts.
d. Use Correct Clamping Force: Apply the appropriate clamping force when securing workpieces in the vice. Avoid excessive force that could damage the workpiece or the vice itself.
e. Keep Hands and Fingers Clear: Always keep your hands and fingers clear of the jaws and moving parts of the vice to avoid accidental pinching or crushing injuries.
f. Use Push Sticks or Blocks: When working with smaller workpieces or during certain woodworking operations, such as routing or jointing, use push sticks or blocks to maintain a safe distance between your hands and the cutting tool.
g. Secure Workpieces Properly: Ensure workpieces are securely clamped and positioned within the jaws of the vice to prevent any unexpected movement or shifting during cutting or shaping.
h. Work in a Well-lit Area: Ensure you have adequate lighting in your workspace to clearly see the workpiece, the vice, and any potential hazards, reducing the risk of accidents.

Prioritizing safety allows you to work with confidence and reduces the likelihood of accidents. Browse our website and explore through a range of industrial products like edm machine.


Top Selling Woodworking Vices

Frequently Asked Questions Related to Woodworking Vices
1. Can woodworking vices be used for holding materials other than wood?
Yes, a woodworking vice can be used to hold materials other than wood such as metals, plastics, and composites during cutting, shaping, or assembly processes.
2. Can woodworking vices be used with portable workbenches or makeshift setups?
Yes, a woodworking vice can be used with portable workbenches or makeshift setups, provided that the surface is stable and strong enough to handle the clamping force. Ensure the workbench or setup is securely anchored or weighted down to prevent movement or tipping during use. Additionally, consider using auxiliary clamping methods such as bench dogs or clamping blocks to provide additional support and stability.
3. Can woodworking vices be used for holding irregularly shaped workpieces?
Yes, a woodworking vice can hold irregularly shaped workpieces by using additional clamping accessories or techniques. For example, you can use wooden or rubber jaw inserts to provide a better grip on odd-shaped or delicate materials. Alternatively, you can use clamping blocks or auxiliary clamps to secure the workpiece against the jaws of the vice, ensuring stability during woodworking operations. Check out our range of
heavy duty lathe machines
.

Welcome To Industry Buying
Scan the QR code
OR
Click to Chat with a Specialist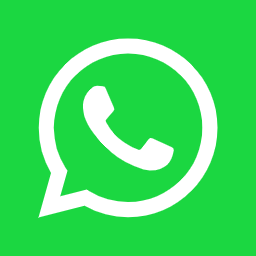 Thank You
for your valuable feedback


Please enter your e-mail address and we will send you a confirmation mail to reset your password.
Forgot Password
Reset Password
Do you want to add Nestle 3 Options Coffee Tea Vending Machine to cart?
Enter Details for faster checkout