Storage Bins
Plastic Storage Bins from Industrybuying at Best Price
Storage Bins are heavy-duty plastic containers which are used for storing goods and power equipment. These are made out of industrial quality material which makes them ideal for handling heavy machinery and products. You can browse through our site, Industrybuying to get amazing deals and affordable prices for storage bins.
What are Storage Bins?
Storage bins are plastic storage boxes which provide additional storage space in a warehouse or a factory. They are extremely handy and are suitable to be used in a restricted space. These are generally manufactured out of hard cardboard material or tough plastic material. A plastic storage bin, however, is much more durable and tough in comparison to regular cardboard boxes. Plastic containers are manufactured out of high quality polypropylene material. The containers come in a wide range of thicknesses to suit different applications. Large storage bins are fitted with a honeycomb like structure which prevents the goods from falling out during transit. Such plastic bins are best suited for transporting pharmaceuticals, bottles of milk and other similar items.
What are different kinds of Storage Bins available at Industrybuying?
Storage bins are available in different sizes and can be selected as per the requirement of the application and the preference of the consumer. The different types of storage bins available online are listed below:

1. Stacking Bins- these bins can be stacked one upon another, allowing for sufficient storage space. Stacking bins are widely preferred due to the below mentioned advantages:


➯ These bins save room in the storage area
➯ Allows you to accommodate different products in one container
➯ Easy to access and convenient to use
➯ Aristo plastic bins are high-quality, stacking bins which are ideal for industrial applications.


2. Shelf Bins- these bins are specifically designed to be used with storage bin shelves and cabinets. Shelf bins are an ideal choice for storing due to the following reasons:


➯ Easy to place inside a shelf or a storing cabinet
➯ Allow for easy segregation of the items into different shelves
➯ Ensure a clean and clear display of the products
What are the advantages of using Storage Bins?
Storage bins are extremely convenient and easy to use. These containers are widely preferred due to the below mentioned advantages:
1. Organizing- these are the best way to organize the products, tools and power equipment. A storage bin with compartments is an appropriate solution for segregating the products and storing them conveniently.


2. Easy Access- the plastic bins come with an opening which allows the user to conveniently navigate through the objects and to take them out, as and when required. This thereby increases productivity by eliminating the excess time required to search for the right tool.

3. Easy Maintenance- the plastic bins are super easy to clean and maintain. The dirt from these bins can simply be wiped off using a clean and damp cloth. For instance, outdoor storage bins are tough enough to tackle the harsh weather conditions. These bins do nor require regular maintenance or replacement.


4. Maximum Safety- industrial storage bins ensure the best safety for the objects which are kept inside. Storage boxes with lids are a great solution for transporting the objects without any damage.
What are the applications of Storage Bins?
Storage bins are highly versatile plastic containers that can be put to a number of uses. Some of the applications of storage bins are:

1. Material Storage- commercial storage bin comes in handy for storing a variety of heavy, industrial products and tools in one go. The container allows the user to keep the finished goods or tools easily in one place.

2. Lifting and Shifting- storage bins are one of the most convenient and the safest options for carrying goods from one place to another. The containers allow safe transportation of the goods by preventing them from any kind of transit damage.

3. Storing Food Items- storage bins are also used for storing and transporting perishable goods and food items such as seafood, poultry, fruits and vegetables and processed food.

4. Shipping Containers- commercial storage bin is an excellent container for shipping materials from one place to another. The goods can easily be stacked up in the bins and can be loaded for safe transportation.
Top Selling Storage Bins at Industrybuying
What are the popular Storage Bin Brands at Industrybuying?
A variety of popular storage bin brands are available on our site for the customers to choose from. Some of the best selling brands are listed below:

1. Alkon
2. Global Star
3. ARISTO
4. SUPREME
5. Senator
6. Aadvay
Why choose Industrybuying for purchasing Storage Bins?
Industrybuying is a leading e-commerce platform which works in collaboration with top brands and manufacturers and delivers assured quality products for all consumers. You can find some of the best storage bins on our site from leading brands at wholesale prices. Industrybuying offers flexible modes of payment and convenient delivery options to ensure the most comfortable shopping experience for the customers.
Plastic Storage Bin - Frequently Asked Questions
1. What are industrial bins?
Industrial bins are heavy-duty containers which are manufactured out of stainless steel material and are extremely durable in their application. These bins are reliable, hygienic, safe and are ideal for many industrial applications.
2. What type of plastic is used for storage bins?
Polyethylene terephthalate is a commonly used material in the manufacturing of plastic storage bins. This kind of plastic is tough, robust and is resilient to adverse weather conditions.
3. What are industrial bins made of?
Industrial bins are constructed in heavy-duty stainless steel material. These bins comply with the professional standards and thus fulfill highest safety requirements in packaging, transportation and storage.

Welcome To Industry Buying
Scan the QR code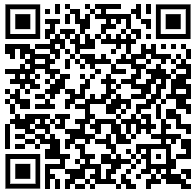 OR
Click to Chat with a Specialist
Thank You
for your valuable feedback


Please enter your e-mail address and we will send you a confirmation mail to reset your password.
Forgot Password
Reset Password
Do you want to add Nestle 3 Options Coffee Tea Vending Machine to cart?
Enter Details for faster checkout