Wheelbarrow

Ships within 4 days
Buy Wheelbarrows Online at Industrybuying
A wheelbarrow is a small, hand-propelled vehicle which is majorly used in farming and gardening to carry the load from one point to another. It is an open cart which can be used for reducing the manual labour and for saving time to complete the job. A variety of good quality wheel barrows are available online for the users to choose from.
What is a Wheelbarrow?
A wheelbarrow is a small garden tool which is used to transport piles of dirt, weed and other farm load. It is designed to be pushed and guided manually, by a single person. It has two handles at the rear and a single wheel which supports the movement of the cart. These are manufactured either using steel or plastic. It features a tripod-like structure which evenly distributes the weight allowing the operator to lift or maneuver without any kind of assistive device. These carts are commonly found at construction sites, gardens, hardware supply stores and other similar areas.
Wheelbarrows have been in use for a long period of time and their basic design has not changed much over the centuries. It is made up of a deep tray mounted on a lightweight frame. One end of the frame is fitted with wheels and the other end has legs and a set of handles. The legs of the cart keep it upright and prevent it from moving while in resting position. Different wheelbarrow parts are discussed below:
1. Wheels:
Wheel barrows are either available with a single wheel or two wheels. A cart with one wheel is simple to maneuver and dump while a cart with two wheels can be harder to turn and dump.
Two wheelbarrow provide better stability and make the cart fit for regular field work. The type of wheels can be selected as per the terrain of the farm or the area of application.
Regular air-filled wheels or solid rubber wheels are available for the users to choose from.
2. Handles:
The handles of a wheel barrow are designed for supporting good leverage. The wheelbarrow handles are ergonomically shaped and can easily be gripped by the users.
These handles are usually manufactured out of plastic, metal or wood.
A wheel barrow consists of bar-type handles which cause less strain on the worker and are convenient to use for long hours.
3. Frame:
A frame forms the foundation of this gardening tool. The barrow's frame is designed to prevent the load from falling off while moving.
Slim-line wheel barrows are also available for use in small and tight spaces. Some wheel barrows are also equipped with a foldable canvas which allows for easy storage and portability.
Top Selling Products at Industrybuying
What are the different types of Wheelbarrows available at Industrybuying
You can find a huge selection of material handling equipment on our site. Some of the popular categories of wheel barrows are mentioned below:
1. Handcarts- these are compact carts which are drawn by hands and are mostly used for smaller areas. These carts have four wheels attached to their base which provides ease in maneuverability. Handcarts are easy to propel and are mostly used for transporting materials around the ground. It can be used for hauling ornamental plants from one place to another or for carrying bags of compost.
2. Single and Multiple Wheel Barrow- a single wheel barrow comprises one wheel which is attached at the center. Conversely, multiple wheel barrows can have two or more wheels for additional support and grip. A multiple wheel barrow offers more stability for transporting heavy or unbalanced loads.
3. Heavy-duty and Light Duty Wheel Barrow- Based on the strength that they offer, wheel barrows can be classified as either heavy or light duty wheel barrows.
(a) Heavy-duty wheelbarrows manufactured from steel are specifically meant to support tough transportation tasks. These are heavier, stronger and offer more load capacity than other wheel barrows.
(b) Light-duty wheel barrows are the most common type of wheel barrows that can be used in small farms and gardens. These carts are light and offer low weight and load capacity. Light-duty wheel barrow is an ideal choice for home gardens.
4. Manual and Motorized Wheelbarrow- Based on the way it is propelled, wheel Barrows can be classified as either manual or motorized.
(a) Manual wheel barrows are completely propelled manually. It demands physical energy to move forward. This is the most commonly used wheel barrow by the farmers and is more affordable than the motorized ones.
(b) A motorized wheel barrow makes use of electric power which propels the wheels Forward. An electric wheelbarrow most suitable for carrying heavy loads and is thus extensively used in the industrial and manufacturing environment. These barrows demand more maintenance and repairs and are thus more costly and complex than traditional wheel barrows.
5. Depending on their shape and structure, wheel barrows can also be classified as tilting wheel barrows, plastic wheelbarrow, pan type wheel barrows, and tipping wheel barrows.
What are Wheelbarrows used for?
Wheel barrows or garden carts are multi-purpose, material handling equipment which can be used for a variety of purposes. Some of the advantages of using a garden cart are listed below:
1. Design and Utility- a barrow consists of a simple design which has inclining sides and 1 or more wheels. A firm structure makes this garden tool appropriate for all the gardening and agriculture related applications.

2. Stability while transporting- a wheel barrow is extremely steady and efficient in its performance. The wheels support the frame of the cart and makes it ideal to work on rough terrains as well.

3. Ease of moveability- users can easily draw and push wheel barrows without much fatigue and discomfort. These are also easy to move along cramped ways and in small spaces.

4. Durability- wheel barrows feature a sustainable design and offer efficiency for a long period of time. It can last you for a long period of time without any damage or deterioration.
What are the Applications of Wheelbarrows?
A wheelbarrow is used for multiple purposes at both domestic and professional level. Some of the common applications of this gardening tool are listed below:

1. Cleaning up leaves is a pressing task which can be simplified using a wheelbarrow. These carts can be loaded with foliage and can be transported in order to clean the garden.
2. These are also an ideal equipment for carrying and transporting plants to different areas. Wheelbarrows can be used for safely transporting many potted plants at once without any mess.
3. Wheelbarrows are used in construction for transporting a variety of items such as concrete, bricks, gravel etc. These can be used for reducing the burden on manual labour and for speeding up the job.
4. Electric wheelbarrows are widely used at industrial sites for transporting heavy raw materials and goods.
Brands To Consider Before Buying Wheelbarrows
A huge number of recognised and trusted brands sell wheel barrows at affordable prices. Some of the best-selling brands online are listed below:
2. A2B
3. Handy
4. Suwas
Why choose Industrybuying for purchasing Wheel Barrows?
Industrybuying is a leading e-commerce platform which provides high-quality industrial goods at wholesale prices. We procure our products from leading manufacturers and trusted brands who provide durable and reliable products at affordable prices. Along with this, we strive to provide a convenient online shopping experience for our customers. You can enjoy flexible payment options and avail fast delivery services, across India.
Wheelbarrow - Frequently Asked Questions (FAQs)
1. What is the best kind of wheelbarrow for use at home?
A manual wheelbarrow is best suited for all domestic applications. It is easy to operate and is cheaper as compared to the other types. A manual wheelbarrow is light-weighted and is extremely versatile in its applications. It can be used for the following purposes: 1. It can be used for decluttering and cleaning the backyards 2. It can be used in the garden for cleaning leaves 3. It can also carry bulk material such as sand, gravel etc.
2. What is the capacity of a wheelbarrow trolley?
The holding capacity of a wheelbarrow varies depending on its size, material used for construction, power source and other factors. A wheelbarrow can carry bulky goods up to a weight of 300 kg. Manually driven barrows however are meant to carry lighter weights and goods.
3. Which kind of wheelbarrow is better - plastic or metal?
Different barrows are meant to serve different applications and purposes. Depending on the nature of the application and the preference of the user, a suitable wheelbarrow can be selected.

Welcome To Industry Buying
Scan the QR code
OR
Click to Chat with a Specialist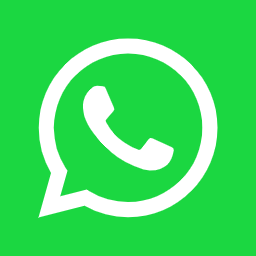 Thank You
for your valuable feedback


Please enter your e-mail address and we will send you a confirmation mail to reset your password.
Forgot Password
Reset Password
Do you want to add Nestle 3 Options Coffee Tea Vending Machine to cart?
Enter Details for faster checkout