Document Bag & Folder Bag
Get The Best Office Files And Documentation Bags Online
Office supplies and folders are essential tools used in offices and other work environments to help keep paperwork, documents, and other materials organized and accessible. Common office supplies include pens, pencils, paper, staplers, paper clips, tape, sticky notes, and scissors, while folders are typically used to organize and store papers, files, and other documents like box files and ring binders.

Document file bags are available in a range of styles, including manila folders, hanging folders, accordion folders, and pocket folders. Each style has its unique features and benefits, depending on the intended use. For example, file bags for documents are commonly used for general file storage, while hanging folders are designed to work with filing cabinets and other types of file storage systems.

When choosing office supplies and folder bags, it's important to consider the specific needs of your workplace and the tasks that you and your colleagues perform.


How many types of folders & document bags are there?
There are various types of office folders and document pouch available that cater to different needs and preferences. Some of the most common types are:


1. File Folders: These are the most basic type of office folders used to store and organize documents, typically made of paper or cardstock.

2. Expanding Folders: These folders are designed to hold many documents and expand as needed. They are commonly used for projects, presentations, and legal documents.

3. Ring Binders: These folders have metal or plastic rings that hold punched sheets of paper. They are commonly used to organise large documents or presentations.

4. Pocket Folders: These folders have pockets on the inside to hold loose papers or smaller documents. They are commonly used for presentations or to organise a small number of related documents.

5. Document Cases: These are larger folders that are designed to hold multiple file folders or documents. The documents file bag prices are affordable and available in good quality. They usually have a handle for easy transport and are commonly used for storing and transporting important documents.

6. Messenger Bags: These bags have a large main compartment and multiple pockets for storing documents and other items. They are often used by professionals who need to carry documents and a laptop.

7. Briefcases: These are similar to messenger bags but usually appear more professionally. They typically have a compartment for documents and a separate compartment for a laptop.

8. Portfolio Cases: These are designed to hold a single document or a small number of documents. They are commonly used for interviews or presentations and often have a professional appearance.

9. Zipper Bags: These are plastic bags with a zipper closure that are used to store and transport documents. They are commonly used to protect documents from water or other damage.


Overall, the type of office folder, document storage bag or cobra files you choose will depend on your specific needs and preferences and the types of documents you need to organise or transport.


What are the benefits of using office accessories?
There are several benefits to using office accessories like conference files and folders:


1. Organisation: The transparent folder bags help to keep your important documents organized and easy to find. Using files, you can categorise and label documents based on their type, date, or any other criteria, making locating them easier.

2. Protection: Files can protect your documents from damage, dust, and other elements that can cause wear and tear. By keeping your records in files, you can ensure that they are not exposed to moisture, sunlight, or other environmental factors that can cause them to deteriorate.

3. Efficiency: Using an office file bag can save you time by making it easier to quickly access the information you need. Rather than searching through a stack of papers, you can simply refer to the relevant file to find what you need.

4. Mobility: Files are portable and can be easily carried around, making it convenient for you to take your documents when you travel or move around the office.

5. Professionalism: Using files and other office accessories can help to create a professional and organised image for your business or organisation. This can be especially important when dealing with clients, customers, or other stakeholders who expect professionalism and attention to detail.


Why Choose Industrybuying?
Industrybuying is a leading e-commerce company for B2B consumers. Here you can purchase wholesale products like action documents cases, which offer huge discounts and offers. Industrybuying is the perfect platform to buy file bag online. You'll find the original product with an onsite manufacturer warranty. Industrybuying also offers payment through BNPL (Buy Now Pay Later) wallet to instantly check out the best office folders.


Frequently Asked Questions Related To Folder and Document Bag
1. What materials are Files bags and Folder bags made of?
Files and Folder bags for documents are typically made of plastic, although some may be made of other materials like paper or fabric.
2. What are Folder bags?
Folder bags are similar to
clip files
, but they typically have a flap or a zipper to keep the contents more securely enclosed. They are often used for transporting or storing essential documents, such as legal or financial papers.
3. What sizes do File bags and Folder bags come in?
Both types of bags come in a variety of sizes that accommodate different types of documents. Fildes bags are typically smaller and come in sizes like A4, A5, and A6, while Folder bags come in larger sizes like legal or letter size.

Welcome To Industry Buying
Scan the QR code
OR
Click to Chat with a Specialist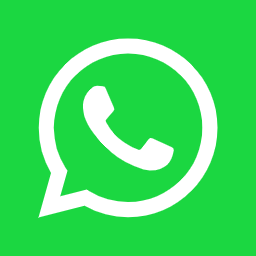 Thank You
for your valuable feedback


Please enter your e-mail address and we will send you a confirmation mail to reset your password.
Forgot Password
Reset Password
Do you want to add Nestle 3 Options Coffee Tea Vending Machine to cart?
Enter Details for faster checkout