Ink Cartridge & Toner
Buy Ink Cartridge & Toner Online At Industrybuying
The printer cartridge is an essential part of a printer which contains the ink or toner used to create your printed pages. Most printers come with a starter supply of cartridges, but they eventually run out. You can replace the old cartridge with a new one or refill them with new printer ink.
What is an Ink Cartridge?
The ink cartridge stores liquid ink, which is used in printers. Laserjet and dot-matrix printers, which employ powdered toner and ribbon dipped in ink, respectively, do not use it. Ink tanks, rather than ink cartridges, are sometimes used with inkjet printers.
Top-Selling Ink Cartridge & Toner at Industrybuying
Advantages of using an ink cartridge
(A) Easy to use:
There are no complications involved in using ink cartridges. All you have to do is replace the cartridge when it runs out of ink, and you're done

(B) Cost effective:
It is cheaper than buying brand-new cartridges for your printer.

(C) No need to refill:
Once you've changed the cartridge, there's no need to clean it or refill it because it already has ink inside.

Ink cartridges are an essential part of the printing process. They are important for getting quality prints, so you must use only quality ink cartridges. There are many types of ink cartridges available on the Industrybuying platform. You can choose from standard black ink cartridges or opt for colour ink cartridges or toner refills.

The most common type of ink cartridge is the black ink hp 680 cartridge or 12a cartridge. This cartridge type was developed in the early 1980s and has been used by millions of printers worldwide. The black ink cartridge has been used in millions of printers, including Dell, Brother and HP printers.
What is a Printer Toner?
Printer toner is a power-based ink which is made of fine plastic particles, carbon black and additional colouring agents. Toner is transferred to the paper using an electrostatically charged drum are fused on the paper by heated rollers. Laser printers that print in black and white only use black toner. Black, cyan, magenta, and yellow toner cartridges are used separately by four colour laser printers to create each print. You can only print with the drum unit, another crucial component.


Toner cartridges can be used with any printer, including HP, Canon, Epson and Brother. They have a higher page yield than inkjet cartridges, so you will get more pages printed per cartridge. The page yield varies depending on the manufacturer, but it is typically around 2,000 pages for black and 1,500 pages for colour. This means you'll need to replace your toner cartridge less frequently than an inkjet cartridge because there's less waste involved in printing with a laser printer than with an inkjet one.


Toner cartridges are cheaper than inkjet cartridges because they don't require expensive printhead replacements as inkjets do over time due to clogs or dried-out nozzles due to lack of use (among other reasons). Pro toner also has better resolution than an inkjet printer's output because it uses lasers instead of ink as its source material; text comes out sharper when you use a laser printer rather than an inkjet model.
What is the difference between Ink and Toner?
In a nutshell, laser printers use toner cartridges and contain powder, whereas ink cartridges for inkjet printers have liquid.
Depending on the cartridge you have, the ink inside can either be dye-based or pigment-based. Dye-based inks are often included in most inkjet printers on the market. They are valued for their capacity to create vivid, true-to-life colour prints and photographs and are more affordable than pigment-based ink cartridges.

Dye-based inks can smear and are not waterproof; many prints start eventually. Pigment-based ink has a crisper finish than dye-based ink and dries more quickly.
Professional photographers and graphic designers appreciate its capacity to print text and images of archival quality.
Additionally, pigment ink frequently outperforms dye-based ink in terms of water and UV light resistance, and it can withstand fade for up to 200 years.


Toner powder is fused to the paper by the drum and toner cartridge. Depending on your printer's consumable needs, a drum unit may be included with the toner cartridge or offered as a separate unit. As you never have to worry about replacing the drum, toner cartridges with a built-in drum units are typically more expensive than a single toner cartridge. However, most consumers find them more convenient. You replace the drum each time you purchase a new toner. After using 3–4 toners, separate drum units can usually be replaced.
Best Brands Dealing in Ink Cartridge & Toner
HP Cartridge, Cannon, Prodot , Konica Minolta, Xerox, Epson, Standard, Ricoh, KYOCERA, Samsung and Panasonic are some of the best brands dealing in ink cartridge and toner at Industrybuying. You can get the best printer ink price on our website.
Why shop at Industrybuying?
Industrybuying came into operation in 2013 to inculcate and introduce the concept of industrial supply chains in India. Industrybuying is a one of its kind online platform featuring an exclusive range of utility products for all industrial purposes. Currently, our website maintains a fully catalogued collection of over 1.5 Lac SKUs from brands all across the globe.


Industrybuying is here to provide you with a smooth shopping experience. Our range of products (from national and international brands) is here to meet all your needs. We also have faster payment options alongside pay-later options to make shopping with us more convenient.

Welcome To Industry Buying
Scan the QR code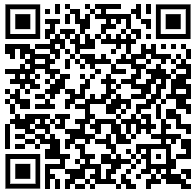 OR
Click to Chat with a Specialist
Thank You
for your valuable feedback


Please enter your e-mail address and we will send you a confirmation mail to reset your password.
Forgot Password
Reset Password
Do you want to add Nestle 3 Options Coffee Tea Vending Machine to cart?
Enter Details for faster checkout