Laminating Machines
A Guide You Might You Need For Laminating Machine
Laminating machines are devices that seal and protect documents or other materials by applying a thin layer of plastic film onto the surface. The laminating process involves sandwiching the material to be protected between two layers of plastic film and then using heat and pressure to fuse them together.

Photo laminating machines are commonly used to protect important documents such as ID cards, business cards, and certificates from moisture, dirt, and other types of damage. They can also be used to create durable, long-lasting signs, posters, and displays. If you are looking for lamination machine prices or comb binding machines at affordable rates, then here you are at the right place.


What are the benefits of using laminating machines?
The best laminating machines offer both personal and professional settings, with a variety of benefits:


1. Protection: Paper laminating machines create a protective layer that helps protect documents and materials from dirt, water, and general wear and tear.

2. Durability: The protective layer added by laminating machines can help increase the durability and lifespan of materials such as photographs, certificates, and business cards.

3. Enhance appearance: Small laminating machines can enhance the appearance of materials, making them look more professional, glossy, and vibrant.

4. Easy to clean: Laminated materials are easy to clean and maintain, making them a great option for frequently used items such as menus, ID cards, and signage.

5. Versatility: Laminating machines can be used to laminate a wide range of materials, including paper, fabric, and even wood.

6. Cost-effective: Laminating machines a4 size can be a cost-effective way to protect and enhance the appearance of documents and materials, as they eliminate the need for costly replacements due to wear and tear.

7. Preserve essential documents: Laminating machines a3 size can be used to preserve essential documents such as birth certificates, diplomas, and historical records for future generations.


Overall, laminating machines that falls under office supplies category offer numerous benefits and can be a valuable investment for both personal and professional use.


What are the pointers to look for when buying laminating machines?
When buying a laminating machine, here are some pointers to look for:


1. Size and Capacity: Consider the size and capacity of the machine, which will determine the maximum size of the documents it can handle and the number of sheets it can laminate at once. Ensure it is suitable for your intended use.

2. Heating Time and Speed: Check the heating time and speed of the machine. A faster machine will save time and be more efficient, especially if you have a large number of documents to laminate.

3. Film Thickness: Determine the maximum film thickness the machine can handle, as this will affect the durability of the laminated documents. Ensure that the machine can accommodate the type of laminating film you intend to use.

4. Ease of Use: Look for a laminating machine that is easy to operate and has clear instructions. Consider features such as a user-friendly control panel, easy film loading, and auto shut-off.

5. Versatility: Consider a laminating machine that can handle a variety of materials, such as photos, ID cards, and business cards.

6. Price and Brand: Compare prices and brands to find the best value for your budget. Look for reputable brands with good customer reviews and warranties.

7. Safety Features: Check for safety features such as heat shields, safety sensors, and automatic shut-off that can protect you and the machine from harm.


Overall, your choice of a laminating machine or currency counting machine will depend on your specific needs and budget, but the above factors can help you make an informed decision.


Why Choose Industrybuying?
Industrybuying is a leading e-commerce company for B2B consumers. Here you can purchase wholesale products like spiral binding machines or shredders, which offer huge discounts and offers. Industrybuying is the perfect platform to buy the best products. You'll find the original product with an onsite manufacturer warranty. Industrybuying also offers payment through BNPL (Buy Now Pay Later) wallet to instantly check out the best-to-buy.


Top selling products available at industrybuying
| S. No | Product Name | Expected Price |
| --- | --- | --- |
| 1 | Texet LMA3-EX Hot and Cold A3 Laminator | Jam Release Function | Quick Warmup | Rs. 1, 980 |
| 2 | Texet LMA4-EX,A4 Lamination Machine with Jam Release Control,Automatic Portable Laminator | Rs. 1, 590 |
| 3 | | Rs. 7.990 |
| 4 | Namibind 18 Inch Pouch Lamination Machine - LM-180 | Rs. 15,900 |
| 5 | | Rs. 58,800 |
| 6 | GBC IINSPIREPLUS-A4 Laminator with 2 Roller Technology and Release Lever | Rs.3,690 |
| 7 | | Rs. 6,990 |
| 8 | | Rs. 2,78000 |
| 9 | | Rs. 4,980 |
| 10 | | Rs. 2,98000 |
Frequently Asked Questions Related To Laminating Machines
1. What is the best laminator machine to buy?
Texet LMA4-Vx Lamination Machine is the best laminating machine to buy.
2. Is it OK to laminate documents?
Some certificates contain prints, security seals, marks or stamps; when laminated, such certificates or documents are totally flattened out. Some organisations, and foreign institutes are so severe about these seals that flattened papers may need to be more easily verifiable or approved.
3. Which lamination is suitable for documents?
This heat-seal lamination machine roller is used in the bookbinding industry to laminate documents together. Documents pass between two heating rollers, which melt the adhesive and fuse it into the paper. This method makes it possible to remove the document by damaging it.

Welcome To Industry Buying
Scan the QR code
OR
Click to Chat with a Specialist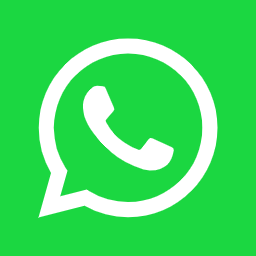 Thank You
for your valuable feedback


Please enter your e-mail address and we will send you a confirmation mail to reset your password.
Forgot Password
Reset Password
Do you want to add Nestle 3 Options Coffee Tea Vending Machine to cart?
Enter Details for faster checkout