Laminating Rolls
Get the Complete Range of Lamination Rolls @ Industrybuying
Explaining laminating rolls
Laminating rolls are used to protect and preserve documents from posters to blueprints. The laminating rolls are coated with a self- adhesive. This makes them cost effective and convenient for use. The enclosed grid is used to size the document. The document should be placed on adhesive side of one sheet. The second sheet should be placed down on the document. Second adhesive side of the sheet seals the document. After sealing, the edges should be trimmed properly. Lamination protects the document conveniently for a very long time. The self-adhesive sheets have easy-peel backings. Ultra slim as well as heavyweight laminating rolls are available in the market. Laminating film for rolls are available in various sizes, thickness, length and width. The thickness of roll depends on the level of protection required for documents and book covers.
Laminating rolls are inexpensive way to laminate documents of all shapes and sizes. Business cards, postcards, official documents, oversized posters can be laminated with laminating rolls. Roll laminator saves a lot of time as well as money. The laminating rolls are used in offices, home business and schools. The roll laminator uses cartridges of a rolled film. It runs automatically in order to achieve perfect finish on single attempt every time.
How to finalize the perfect Laminating Rolls?
With so many options, choosing the ideal laminator becomes overwhelming. Buyers can choose according to function, width, thickness, etc. of laminating rolls that are significant factors to consider while buying them.
Shop by Function- laminator rolls can be chosen according to intended use and function.
School and Office Roll Laminators- this is perfect for schools, offices and colleges. This is the most popular type of laminating roll in demand.
Commercial Roll Laminators –these are single as well double-sided laminators. They are designed for heavy duty and continuous use.
Mounting Roll Laminators- they have wide format rolls. These are solely used for commercial purposes.
Single-Sided Roll Laminators- these are commonly used for laminating manual hard covers. Nylon 'lay-flat' laminating films are used.
Cold Process Roll Laminators – these are pressure sensitive laminators. They are capable of eliminating the film's release liner as the coating is applied to the required material.
Shop by Width – width plays a major roll while selecting a laminating roll. Laminating rolls should be selected where the largest project fits in.
Small Width Roll Laminators- they are either twelve or thirteen meters wide. They are generally used for small standard sized papers.
Standard Roll Laminators- they are typically twenty five to twenty seven inches wide. They accommodate small as well as large poster sizes.
Wide Format Roll Laminators- these are wide laminating rolls. The width of these rolls are usually twenty seven inches to sixty inches. They are capable of laminating as well as mounting digital pictures.
Select industrybuying.com for buying laminating rolls
Selecting industrybuying.com for buying laminating rolls is a wise decision. The customers will enjoy shopping here since we have a wide range collection of office supplies and paper products. We have the best brands such as Rex, Rothenberger and CAS available on our portal. Plus, we have e-payment as well as cash on delivery option too.

Welcome To Industry Buying
Scan the QR code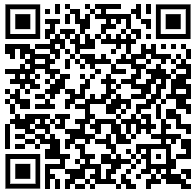 OR
Click to Chat with a Specialist
Thank You
for your valuable feedback


Please enter your e-mail address and we will send you a confirmation mail to reset your password.
Forgot Password
Reset Password
Do you want to add Nestle 3 Options Coffee Tea Vending Machine to cart?
Enter Details for faster checkout