Led TV
Shop Exclusive Led TV Online
A 40 inch smart TV is a type of television that uses light-emitting diodes (LEDs) to illuminate the display panel. It is a flat-panel display that is widely used in modern televisions due to its energy efficiency and slim profile.
Compared to traditional LCD TVs, 50-inch LED TVs offer better picture quality, contrast, and color accuracy. They also have a longer lifespan and are more durable. LED TVs come in various sizes, from small screens to large screens suitable for home theatres. You can buy electrical products like cable accessories, switch gears, etc.


Why is Led TV so popular?
LED TVs (Light Emitting Diode Televisions) are popular for several reasons whether you take it up as office supplies or home necessity, the following reason remains same:


1. Picture Quality: LED TVs offer a better picture quality than older technologies such as CRT and Plasma TVs. They provide brighter, more vibrant colours, higher contrast ratios, and sharper images.

2. Energy Efficiency: LED TVs are more energy-efficient than older technologies, consuming less power and thereby reducing electricity bills.

3. Slim Design: LED TVs have a slim design that allows them to be mounted on a wall or placed in tight spaces, which is a major selling point for consumers who want to save space in their homes.

4. Longevity: LED TVs have a longer lifespan than older technologies, and they are less prone to burn-in or image retention, which can be issues with plasma and OLED TVs.

5. Price: LED TVs are generally less expensive than other technologies like OLED, making them more accessible to a wider range of consumers.


Overall, LED TVs provide a superior viewing experience with better picture quality, energy efficiency, and sleek design, making them a popular choice for home entertainment.


What are the pointers to consider before buying Led Tv?
Before buying any Samsung LED TV or Sony LED tv several important factors must be considered before buying an LED TV to ensure you get the best value for your money. Read some key pointers to keep in mind:


1. Screen Size: One of the most important factors to consider when buying an LED TV is the screen size. Think about how big of a screen you want, and consider the space where you'll be placing the TV. A larger screen may be more immersive, but ensure it fits your room.

2. Resolution: An LED TV's resolution determines the image's clarity. Look for a TV with a high resolution such as 4K or 8K, especially if you plan on watching a lot of high-definition content.

3. Refresh Rate: Check the refresh rate refers to how many times the image on the screen is refreshed per second. A higher refresh rate can provide smoother motion and reduce motion blur, especially for sports and action movies.

4. HDR: High Dynamic Range (HDR) technology enhances the color and contrast of images, resulting in a more vibrant and lifelike picture. Look for a TV with HDR support, which can make a huge impact in the quality of your viewing experience.

5. Smart Features: Many modern LED TVs come with built-in smart features such as streaming apps and voice control. If you want to access content from the internet or control your TV with your voice, look for a TV with these features.

6. Audio Quality: While the picture quality is important, remember the audio quality. Look for a TV with good speakers or consider investing in a soundbar to enhance the audio experience.

7. Brand Reputation: Finally, consider the brand's reputation before purchasing. Look for a reputable brand with good customer reviews to ensure you get a reliable and high-quality TV.


Why Choose Industrybuying?
Industrybuying is a leading e-commerce company for B2B consumers. Here you can purchase wholesale products like led tv, which offer huge discounts and deals. Industrybuying is the perfect platform for buying products like computer accessories or binding & lamination. You'll find the original product with an onsite manufacturer warranty. Industrybuying also offers payment through BNPL (Buy Now Pay Later) wallet to instantly check out the best led tv online.


| S. No | Product Name | Expected Price |
| --- | --- | --- |
| 1 | Sansui JSY32SKHD Black 80 cm (32 inch) HD Ready Smart LED TV With Bezel-less Design | Rs. 10,900 |
| 2 | Samsung 163 cm (65 Inch) 4K Ultra HD Smart LED TV UA65AU7500KLXL (Titan Gray) (2021 Model) | Rs. 85,800 |
| 3 | | Rs. 7,990 |
| 4 | Sansui JSW43ASFHD Black 109 cm (43 inch) Full HD Android LED TV With Voice Search Smart Remote | Rs. 21,800 |
| 5 | Samsung 109 cm (43 Inch) 4K Ultra HD Smart LED TV UA43AU7500KLXL (Titan Gray) (2021 Model) | Rs. 42,800 |
| 6 | Samsung 139.7 cm (55 Inch) 4K Ultra HD Smart LED TV UA55AU7700KLXL (Titan Gray) (2021 Model) | Rs. 59,900 |
| 7 | Samsung 43 inch 4K Ultra HD Smart LED TV UA43AU7600KXXL Black | Rs. 36,800 |
| 8 | Sansui JSW32ASHD 80 cm (32 inch) HD Ready Certified Android LED TV | Rs. 12,800 |
| 9 | Sansui JSW50ASUHD Black 127 cm (50 inch) 4K Ultra HD Android LED TV With Dolby Audio & DTS | Rs. 29,800 |
| 10 | Sansui JSW70ASUHDFF 178 cm (70 inch) 4K Ultra HD Smart Android LED TV | Rs. 64,900 |
Frequently Asked Questions Related To Led TV
1. What should I look for when buying an LED TV?
When buying an LED TV, you must consider the following factors such as screen size, resolution, refresh rate, contrast ratio, and connectivity options. You should also look for a TV with good reviews, a reputable brand, and a warranty.
2. Are LED TVs better than OLED TVs?
LED TVs and OLED TVs have different advantages and disadvantages. LED TVs are generally more affordable and offer better brightness and colour accuracy, while OLED TVs provide better contrast and deeper blacks. Ultimately, choosing an LED TV or an OLED TV depends on your preferences and budget.
3. How do I clean my LED TV screen?
To clean your LED TV screen, use a soft, lint-free cloth and a mild cleaning spray solution such as water or a screen-cleaning spray. Avoid using abrasive cleaners or cloths, as these can scratch the screen.

Welcome To Industry Buying
Scan the QR code
OR
Click to Chat with a Specialist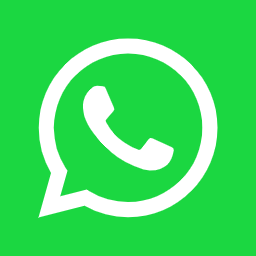 Thank You
for your valuable feedback


Please enter your e-mail address and we will send you a confirmation mail to reset your password.
Forgot Password
Reset Password
Do you want to add Nestle 3 Options Coffee Tea Vending Machine to cart?
Enter Details for faster checkout