Reception Furniture Online
BUY Reception Furniture Online in India at Minimum Prices
Reception Furniture is designed to meet two different but complementary objectives: to provide an excellent service to the workers who use them daily and to transmit the company's corporate identity effectively. The reception furniture has a strong impact on the image that visitors have of our company. A good impression is a key factor in creating a great business! The reception, waiting area and operating rooms are spaces in the company that impact the visitors' relationships with the brand. These professionals who create furniture for these areas are right: the more or less classic, modern or vintage design of reception furniture is able to transfer your corporate message much more than corporate reports. Design and colour options of a reception counter, bookcases, armchairs and waiting sofas, operating chairs for front office staff or mobile partitions that separate entrance from workspace should be able to transmit your corporate image to your visitors and customers.
1. Help Promote Employee Collaboration
A receptionist desk is an integral part of your customer service counter. It's the first thing customers see and interacts the most with them. Having a proper setup in your reception area doesn't just mean beauty, but also the functionality. The right furniture will give it the warmth and comfort that makes people more relaxed and willing to engage in conversation with their employees.
2. Help Promote Employee Wellness
Create a productive space for your staff by equipping your reception area with the right furniture. For example, offer employees a place to relax and drink water, or give them access to small workout equipment during their break time.
3. Help Develop Appreciation of Workplace Diversity
Creating an office space that is comfortable and open can help your business flourish. By allowing employees to interact with each other, they can better understand each other's strengths and weaknesses. This leads to greater productivity and happier employees and fosters a culture of respect in the workplace.
4. Leave a Good Impression
Choosing the right reception furniture for the office or workspace can mean a lot about the image you want to project. The reception furniture is the first impression your customers and clients get of your company. A modern, up-to-date look is always welcoming and comfortable, but when guests see ergonomic and practical seating options, they can also see how much you care about their comfort.
5. Brand Credibility in The Market
One of the most important things when designing a workspace is furniture. The market offers a wide range of options; however, choosing furniture is not as easy as it seems. You need to consider what best suits your business needs and ensure that it can fulfil all desired requirements of employees.
You can read a list of furniture in the office that are significant for employees and clients both:
1. Cushioned 2 Seater Leatherite
A great addition to your living room or office, this 48"-2 seater leatherette couch is upholstered in a black leatherette material and makes it a good buy. This couch features a cushion layer under the leather covering to enhance the comfort level. The soft seating area can be placed in front of the TV at home, or in-office space as well.
2. Perin Pelican Three-Seater Visitor
Our Pelican Visitor Chair is a great option for any office environment. This sturdy chair has a powder-coated frame and MS with PVC covering. The seat and back are padded for maximum comfort. This chair also comes with T-moulded plastic armrests offering a new level of comfort and style.
3. Leatherite Upholstery Office Sofa-1 Seater
This Leatherite Upholstery Office Sofa is quite a comfortable sofa. Its upholstery material is made from leatherette, which features an attractive design, high quality, and long-lasting durability. It also has a table with a drawer and a phone & laptop table for convenience. This multifunctional sofa can be used in an office, reception area or living room.
Designed to give you every benefit of a home office, this sofa gives you the comfort and style you need for an ideal work day. It has a high back that offers support for your back and neck so you can sit comfortably at your desk. The bottom level of the sofa is contoured and well padded with foam cushions that support your thighs and legs.
To buy the best furniture for an office, you can consider the mentioned brands. Divano, Dexter, Daksh, Godrej Interio, Standard, Supreme Way, and Systematic Systems, the branding list of furniture in the office continues. It adds value, elegance and durability for long-term use.
| S. No | Product | Market Price | Industrybuying Price |
| --- | --- | --- | --- |
| 1 | | Rs. 17,000 | Rs.16,106 |
| 2 | | Rs. 8,500 | Rs. 7,690 |
| 3 | | Rs. 8,300 | Rs.8,084 |
| 4 | | Rs. 12,000 | Rs. 11,168 |
| 5 | VJ Interior Three Seater Metal Public Perforated Chair VJ-939 | Rs. 9,500 | Rs. 9,011 |
FAQs
1. How should a reception area look like?
A well-thought-out layout – The reception area has to be clean and uncluttered, with furnishings spaced so that visitors are not crowded together but close enough to create a welcoming environment. Position the reception desk to face the front door, but far enough so it doesn't act as a barrier to the space.
2. What are reception desks used for?
An office reception desk is essentially a waypoint for people and customers. This means the design of the space should allow for comfort and ease by providing seating and easy storage. A receptionist is a guide who helps visitors move on to their next destination.
3. Why is it important to keep a reception area tidy?
Cleanliness also minimises the risk of allergy issues, which can be caused by dust, pollen, and other allergens trapped in an unclean space. What's even better is that plenty of simple accessories can ensure the tidiness of your office's reception area.

Welcome To Industry Buying
Scan the QR code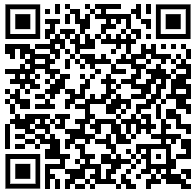 OR
Click to Chat with a Specialist
Thank You
for your valuable feedback


Please enter your e-mail address and we will send you a confirmation mail to reset your password.
Forgot Password
Reset Password
Do you want to add Nestle 3 Options Coffee Tea Vending Machine to cart?
Enter Details for faster checkout