Pneumatic Solenoid Valve
Buy Pneumatic Solenoid Valve Online At Industrybuying
An Air Tank Compressor is a power tool designed to take the air from the environment, store it as pressurised air and use it as an energy source. Air compressors are designed in a way such that the internal pump mechanism forces more air into the cylinder, thus increasing the pressure of air. Air Tank Compressors are used for a variety of uses in homes, for cars and at construction sites. Depending on the use you should know about the unique capabilities of the various air compressors available so that you can make the right choice.
Air tank compressors are often confused with pumps due to the same working mechanism. The major difference between a pump and an air compressor is that while an air compressor works on gas or air, a pump works on liquid substances.
Types of Air Tank Compressors
Based on their internal mechanisms the air compressors are classified into two basic categories; Positive Displacement and Dynamic Displacement
1.Positive Displacement- In a positive displacement air compressor, the pressure is raised by trapping a specified amount of air in the compression chamber and then the volume that it occupies is mechanically reduced. The three most common types of positive displacement air compressors found in industries are Vane, Rotary Screw and Reciprocating air compressors.
2.Dynamic Displacement- Dynamic displacement compressors are used in very large scale manufacturing units and are based on their axial or radial design.
The Four most common types of Air Compressors are-
1.Rotary Screw Compressor- This is the most common type of Positive Displacement air compressor that generates energy when the air gets trapped between the two rotors that move in the opposite direction as the pressure builds up. These are very easy to maintain as they are equipped with internal cooling mechanisms. Their power ranges from 5 HP to 350 HP.
2.Reciprocating Compressor- These are typically made for small work usage, which is why they are mostly found on home construction sites and garages. This type of compressor works when the piston compresses the air inside the cylinder, causing the creation of air pressure. This compressor is not made for continuous use.
3.Axial Compressor- These types of compressors are very efficient and are only used in high-speed engines, ships and planes. These are not typically used at construction sites as they have horsepowers of up to thousands and are very expensive. They are mainly used for aerospace research.
4.Centrifugal Air Compressors- These compressors are typically used at large scale manufacturing plants like steel and chemical plants. The thing about centrifugal air compressors is that they can reach up to 1000 HP and can produce a large amount of energy even in a small machine.
Things to Keep in Mind While Buying an Air Tank Compressor
1.Go for an oil-free compressor. Most compressors require oil lubrication inside the machine, but that can contaminate the air in the compressor and affect the product you are manufacturing. Although oil-free compressors are slightly on the expensive side, they guarantee clean manufacturing.
2.Go for an energy-efficient air compressor which will not trouble you during usage for long hours and is cost-efficient.
3.If your compressor needs to be shifted between various places, then you should buy a portable, lightweight and efficient unit that will make your work of transporting the compressor easy.
4.Choose the right compressor for you by the usage you want. Based on their shape and function, air compressors have many subcategories and figuring out what best suits you must be done before purchasing.
Shop the best Air Tank Compressors in India online at Industrybuying
Industrybuying offers the best deals on Air Tank Compressors in the marketplace. Buy premium quality Air Tank Compressors online at the comfort of your home at wholesale prices.
Industrybuying is one of the few top websites that has made its name by selling safe and premium quality products to its consumers who have shown faith in the website and returned for more purchases after experiencing the worth of the brands provided at Industrybuying.
What are the Best Brands Available for Purchasing Air Tank Compressors
Online in India?
Roteck, Rajdhani, Saguna, Standard, AnestaEwata, Pratix, EMTEX, Con Air, and Arit are some of the best brands available for purchasing good quality Air Tank Compressors in India. You can find these brands on Industrybuying.com at amazing discounts. Special discounted prices are available for bulk purchases.
| S. No | Product | Market Price | Industrybuying Price |
| --- | --- | --- | --- |
| 1 | POWERHOUSE 1.5 HP AIR COMPRESSOR 30 LTR PH1530 WITH 1 YEAR WARRANTY | Rs. 8,390 | Rs. 7,857 |
| 2 | POWERHOUSE OIL FREE AIR COMPRESSOR 1440 R/MIN TB550W-25L WITH 1 YEAR WARRANTY | Rs. 11,099 | Rs. 10,390 |
| 3 | GENERIC 3 HP 50 LITRE AIR COMPRESSOR BM-50 | Rs. 12,195 | Rs. 10,974 |
| 4 | TECHNO AS18 POWER 1/5 HP COMPRESSOR | Rs. 9,719 | Rs. 8,100 |
| 6 | PRATIX 200LTR TWO STAGE INDUSTRIAL AIR COMPRESSOR WITH TANK TS-02 | Rs. 79,855 | Rs. 78, 922 |
Frequently asked questions
Q1. How long can you leave compressed air in the tank?
Ans. Air Compressors can be used for seven days a week for a few hours to 24 hours, depending on the type and size of the compressor.
Q2. How often should an air tank be emptied?
Ans. The water build up in the can force you to buy a new tank as the bottom of the tank can get rusted. Thus, it is recommended that the tank, whether automatically or manually be emptied on a daily basis.

Welcome To Industry Buying
Scan the QR code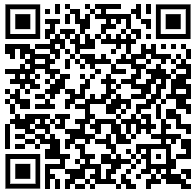 OR
Click to Chat with a Specialist
Thank You
for your valuable feedback


Please enter your e-mail address and we will send you a confirmation mail to reset your password.
Forgot Password
Reset Password
Do you want to add Nestle 3 Options Coffee Tea Vending Machine to cart?
Enter Details for faster checkout