chop saws
What Are Chop Saws?
A chop saw, also known as a cutoff saw or a mitre saw, is a power tool that is used to make precise cuts in various types of materials such as wood, metal, or plastic.
Chop saws consist of a motorized circular blade mounted on a pivoting arm that can be lowered onto the material being cut. The blade can be adjusted to different angles and heights to make precise angled, or straight cuts.
Chop saws are commonly used in woodworking, metalworking, and construction for cutting materials to specific lengths or sizes. They are typically stationary tools and can be found in various sizes and power capacities depending on the specific needs of the user. The chop saw cutter may also come with additional features, such as laser guides or digital displays, to help users make even more precise cuts.
What Are The Types Of Chop Saws?
There are different types of chop saws available, and each one is designed for specific applications. Some of the most common types of chop saws include:
1. Abrasive chop saws: Abrasive chop saws use a thin abrasive disc that is capable of cutting through metal and other hard materials. These saws are usually less expensive than other types of chop saws, but they require frequent blade replacements.
2. Cold saws: Cold saws are designed for cutting metal and use a circular blade that runs at low speeds, allowing it to cut through hard materials without creating heat. These saws are ideal for making precise cuts in metal.
3. Miter saws: Miter saws are designed for making angled cuts in wood, plastic, and other materials. They are commonly used in woodworking and are available in compound and sliding configurations.
4. Dual-bevel compound miter saws: These saws are similar to miter saws but offer the added feature of being able to tilt both left and right, making it easier to make angled cuts.
5. Metal-cutting chop saws: The metal cut off saw uses a carbide-tipped blade that is capable of cutting through hard materials such as metal and ceramic. These saws are ideal for metalworking and are available in both abrasive and cold-cutting versions.
6. Pneumatic chop saws: These tools are powered by compressed air and are commonly used in industrial applications where a power source is not readily available.
What Are The Uses Of Chop Saws?
Chop saws are versatile tools that are widely used in various industries and applications for making accurate and precise cuts in a wide range of materials. Some of the common uses of chop saws include:
1. Woodworking: The saws are commonly used in woodworking for cutting wood to specific lengths or sizes for various projects, such as furniture, cabinetry, and carpentry.
2. Metalworking: In metalworking, chop saws are used as metal cut off saws to cut metal pipes, rods, and other materials to specific lengths for welding or fabrication.
3. Construction: Chop saws are used in construction for cutting materials such as metal studs, drywall, and lumber for framing, roofing, and other building projects.
4. DIY Projects: Chop saws are also popular among DIY enthusiasts for various home improvement projects, such as installing new flooring or building a shed.
5. Auto Repair: In the automotive industry, chop saws are used to cut metal parts and pipes for repairing and building exhaust systems and other components.
Overall, these saws blades are versatile tools that are used in a wide range of applications where accurate and precise cuts are necessary.
Best Brands for Buying Chop Saws :
A number of brands available in the market are committed to providing their customers with the best chop saws which support a long, durable life. These brands deliver top-notch quality chop saws at an affordable price. Some of the renowned brands that manufacture these products include the following:Dewalt, Makita, KPT, Ingco, Dongcheng and more. Bosch chop saw is one of our most popular tools. You will find various types of power tools on the website such as power tool kits .
Top Selling Chop Saws At Industrybuying:
S. No

Product Name

Expected Price

1

Rs. 14,800

2

Dewalt D28870-B1 Chop saw 14 Inch

RS. 13,000

3

Rs. 4,490

4

Dewalt 355mm

Diamond Chopsaw Wheel For Metal

100X Life DW8500-IN

Rs. 11,800

5

Dewalt D28730-IN 3800 RPM Chop Saw with Wheel

Rs. 12,900

6

Dewalt 355mm DW871 3800rpm Heavy Duty Chop Saw

Rs. 15,800

7

Dewalt 355mm D28730 3800rpm Industrial Chop Saw

Rs. 12,800

8

Dewalt DW871-IN Chop saw 14 Inch

Rs. 18,800

9

Dewalt DW871 2200W 355mm Heavy Duty Chop Saw

Rs. 17,800

10

Dewalt D28870-IN 2200W Heavy Duty Chop Saw

Rs. 16,900

Industrybuying is not confined to chop saws and offers various other power tools that includes saws and chasers .
Why Choose Industrybuying?
At Industrybuying, we aim to offer the best online shopping experience. Keeping quality and durability in mind, we are committed to providing top-notch customer service. We are one of the leading sellers of chop saws and other power tools including power tool accessories. Dewalt chop saw is one of our most popular products. The online platform is directed towards providing exceptional quality products at the most affordable prices. The platform allows its customers to avail of all the comfort and convenience while doing online shopping. Our website is packed with the best power tool accessories which are manufactured and sold at competitive prices.
IB boasts of providing 100% authentic products at wholesale rates. With experienced customer service professionals and category heads, you're sure to get the proper guidance to the best chop saws from Industrybuying.
Frequently Asked Questions:
1. What are the rules of using a chop saw?
Most important rules while using a chop saw are:
1. Keep the working area free of dust, scrap materials etc.
2. Turn off the saw when not in use.
3. Make sure that the cord is not cracked or frayed.
4. Make sure that the saw is stable while in operation.
5. Ensure that the chop saw is free of any debris.
2. What are the limitations of a chop saw?
The only limitation of a chop saw is that you will not be able to make compound and bevel cuts with this tool. These angled cuts are reserved for miter saws.
3. What is the purpose of a chop saw?
A Chop saw or a cut-off saw is a circular saw which is used to cut hard materials like metals, tiles and concrete. Here, abrasive discs are used for cutting purposes.

Welcome To Industry Buying
Scan the QR code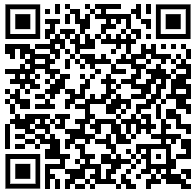 OR
Click to Chat with a Specialist
Thank You
for your valuable feedback


Please enter your e-mail address and we will send you a confirmation mail to reset your password.
Forgot Password
Reset Password
Do you want to add Nestle 3 Options Coffee Tea Vending Machine to cart?
Enter Details for faster checkout