Electric Nailer & Stapler
Know The Importance Of Electric Nailer & Stapler
An electric nailer and stapler is also known as an electric stapler and its versatile power tool is widely used in various industries and DIY projects. This efficient tool operates by utilizing electrical power to drive nails or staples into different materials, such as wood, fabric, and plastic. With its convenience and efficiency, an electric nailer and stapler can greatly simplify the process of attaching materials, saving time and effort.

Its functionality can be likened to that of an air staple gun, providing quick and reliable fastening capabilities. Investing in it is a wise choice for both professionals and DIY enthusiasts seeking efficient and reliable fastening solutions. With its power and versatility, this power tool has become an essential part of any toolkit.


What are the different types of electric nailers and staplers that can be used with this tool?
They are compatible with various types of nails and staples, providing versatility for different projects and materials.

1. Brad nails: These are thin, small-gauge nails often used for light-duty applications like trim work, moulding, and cabinetry.
2. Finish nails: Slightly larger than brad nails, finish nails offer better-holding power and are suitable for attaching baseboards, crown moulding, and furniture assembly.
3. Framing nails: These electric staplers are heavy-duty nails designed for structural applications such as framing, decking, and construction projects.
4. Upholstery staples: Typically used in upholstery work, these staples have a crown-like shape to secure the fabric to frames and other materials.
5. T-50 staples: T-50 staples are commonly used for general stapling tasks, including insulation, carpeting, and wiring.
6. Narrow crown staples: These staples have a smaller crown width and are ideal for fastening thin materials, such as panelling, trim, and cabinets.

Always refer to the manufacturer's guidelines and recommendations for it to ensure proper compatibility and optimal performance.


How do an electric nailer and stapler work?
It, also referred to as an electric nail gun, operates on a straightforward mechanism that allows for the efficient fastening of materials. Here's a breakdown of how it works:

i) Power source: They require an electrical power source, typically in the form of a corded or cordless connection, to function.
ii) Trigger activation: To initiate the fastening process, the user squeezes the trigger on the tool's handle, which activates the internal mechanisms.
iii) Nail or staple loading: The user loads the appropriate nails or staples into the magazine or chamber of the tool, ensuring they are properly aligned for feeding.
iv) Feed mechanism: As the trigger is squeezed, the feed mechanism pushes a nail or staple forward into the firing chamber, ready for driving into the material.
v) Firing mechanism: When the trigger is fully depressed, it triggers the firing mechanism, which propels the nail or staples forward with force.
vi) Penetration and fastening: The nail or staple is driven into the material with the desired depth and force, securely fastening the pieces together.
vii) Repeat and cycle: After each firing, they automatically reset, allowing for rapid, continuous fastening by reloading the next nail or staple.

They offer several advantages in terms of convenience, speed, and precision, making them popular choices for various applications in construction, upholstery, and general repair work. Check out our website- industrybuying.com and come across unique industrial products at affordable prices.


What are the advantages of using an electric nailer and stapler over manual tools?
Using it offers several advantages over manual tools when it comes to fastening materials efficiently and effortlessly. Here are some key benefits to consider:

a) Increased speed: Electric staplers significantly speed up the fastening process compared to manual tools, allowing for quicker project completion.
b) Reduced effort: With the power and automation provided by electric nailers and staplers, users experience less physical strain and fatigue during prolonged use.
c) Enhanced precision: These power tools offer better accuracy and consistency in nail or staple placement, ensuring precise and professional results.
d) Adjustable settings: Many electric nailers and staplers feature adjustable depth settings, allowing users to control the penetration of nails or staples based on material thickness and requirements.
e) Safety features: These tools often incorporate safety mechanisms like trigger locks and anti-jamming systems, enhancing user safety and preventing accidental firing.
f) Continuous operation: Electric staplers enable continuous fastening with their automatic reloading and resetting capabilities, saving time and effort.

By leveraging the power and features of electric nailers and staplers, users can enjoy increased productivity, reduced physical strain, and improved accuracy in their fastening tasks.


Which features should be considered when choosing an electric nailer and stapler?
When selecting it, it's essential to consider various features that contribute to its performance and suitability for specific tasks.

1. Power source: Determine whether a corded or cordless nailer and stapler aligns better with your needs and project requirements.
2. Nail or staple compatibility: Check the tool's specifications to ensure it supports the type and size of nails or staples you plan to use.
3. Magazine capacity: Consider the capacity of the magazine or chamber to determine how many nails or staples the tool can hold, reducing the need for frequent reloading.
4. Trigger mechanism: Evaluate the trigger's design and responsiveness for comfortable and precise operation.
5. Ergonomics: Consider the tool's weight, grip, and overall ergonomics to ensure comfortable handling, especially for extended periods.
6. Brand reputation and warranty: Research reputable brands are known for quality electric staplers and nail guns, and check if they offer warranties for peace of mind.
7. User reviews and ratings: Read user reviews and ratings to gain insights into the tool's performance, durability, and overall customer satisfaction.


Top selling products of Industrybuying:
| S. No | Product Name | Expected Price |
| --- | --- | --- |
| 1 | | Rs 1,190 |
| 2 | Ingco 4-7 Bar Electric Brad Nailer & Stapler ABN10301-3 | Rs 1,490 |
| 3 | Ingco 18 Gauge 2 in 1 Brad Nailer Stapler ACN50401 | Rs 2,580 |
| 4 | Krost All in One Powerful Electric Stapler/Brad Nailer/Tacker. Electric Stapler & Nailer with 10,000 Staples | Rs 3,580 |
| 5 | | Rs 219 |
| 6 | GSCPT Heavy Duty Pneumatic Staple Gun Air Stapler Pneumatic Stapler | Rs 1,990 |
| 7 | Kaymo XPRO-EB18G30 Electric Brad Nailer (1.5Kg) | Rs 14,900 |
| 8 | Krost Heavy Duty Pneumatic Brad Nailer With 18 Gauge 25 mm Brad Nails. | Rs 1,990 |
| 9 | Krost MP630 Pneumatic Headless Nailer for Interior Decoration | Rs 5,280 |
| 10 | | Rs 14,500 |

Frequently Asked Questions Related to Electric Nailer & Stapler
1. Are electric nailers and staplers suitable for professional use?
Yes, electric nailers and staplers are widely used by professionals in construction, carpentry, upholstery, and other industries due to their speed, convenience, and accuracy.
2. Can electric nailers and staplers be used with different materials?
Absolutely! Electric nailers and staplers are versatile tools that can be used with various materials such as wood, fabric, plastic, and even light metal, depending on the type of nails or staples used.
3. Are electric nailers and staplers safe to use?
Yes, electric nailers and staplers come with safety features like trigger locks, anti-jamming systems, and safety noses to ensure user safety. However, it's important to follow the manufacturer's instructions, wear appropriate protective gear, and exercise caution during operation.

Welcome To Industry Buying
Scan the QR code
OR
Click to Chat with a Specialist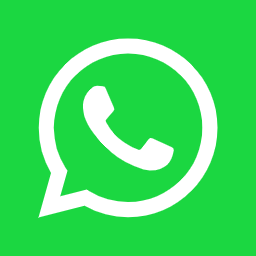 Thank You
for your valuable feedback


Please enter your e-mail address and we will send you a confirmation mail to reset your password.
Forgot Password
Reset Password
Do you want to add Nestle 3 Options Coffee Tea Vending Machine to cart?
Enter Details for faster checkout