Electrical Screwdriver
Get to Know All About Electrical Screwdrivers
It is widely used in various industries, including construction, automotive, electronics, and DIY projects. With their power-driven mechanism, these screwdrivers provide a convenient and efficient solution for fastening screws. Unlike traditional manual screwdrivers that rely solely on human force, the best electric screwdriver utilizes electrical power to rotate the screwdriver bit, making it easier and quicker to drive screws into different materials.

They come in various types and sizes, offering a range of features to suit different applications and user preferences. These screwdrivers can be corded or cordless. Corded screwdrivers are powered by an electric cord, providing a continuous power supply for uninterrupted use.


What are the key features to consider when purchasing an electrical screwdriver?
These are the Key features to consider:

a) Versatility: These electric screwdriver sets are designed to handle various applications, from small household repairs to large-scale projects. They are compatible with different screw sizes and types, providing the flexibility you need for any task.
b) Cordless Convenience: Explore our cordless screwdriver options, offering freedom of movement and accessibility even in areas without power outlets. Say goodbye to tangled cords and enjoy the convenience of a battery-powered screwdriver.
c) Power and Torque: These electric screwdriver set are equipped with powerful motors and adjustable torque settings, ensuring optimal performance and precision. From delicate tasks requiring low torque to heavy-duty applications, these screwdrivers deliver the right amount of force.
d) Ergonomics: The importance of comfort during prolonged use. These electric screwdriver products feature ergonomic designs with anti-slip grips, allowing for a secure and comfortable grip, minimizing fatigue and enhancing control.
e) Battery Life: Opt for a battery screwdriver with long-lasting battery life, enabling you to complete your projects without interruptions. This selection includes models with efficient power management systems for extended operation.
f) Automatic Functionality: Consider our automatic screwdriver options, which feature innovative feeding mechanisms for quick and efficient screw insertion. These time-saving devices are perfect for repetitive tasks, increasing your productivity.


When should I use an electrical screwdriver instead of a manual screwdriver?
When to Use this Screwdriver Instead of a Manual Screwdriver:

i) Efficiency and Time-Saving: Electric screwdriver products offer significant advantages in terms of speed and efficiency. Use this screwdriver when you need to complete tasks quickly, saving valuable time and effort.
ii) Large-Scale Projects: When dealing with extensive projects that involve numerous screws, an electric screwdriver machine or set becomes invaluable. It helps you maintain consistent productivity without straining your wrist or hand.
iii) Tough Materials: If you are working with tough materials like hardwood or metal, an electric screwdriver's power and torque come in handy. The added force provided by the power screwdriver ensures secure and tight screw connections.
iv) Precision and Control: Delicate tasks that require precise control can benefit from an electric screwdriver with adjustable torque settings. This component allows you to set the appropriate torque level for different screw sizes and materials.
v) Repetitive Tasks: For repetitive tasks, such as assembling furniture or installing fixtures, consider using an automatic screwdriver. These battery-powered screwdrivers automate the screw-driving process, reducing fatigue and boosting efficiency.


How can I maintain and prolong the lifespan of my electrical screwdriver?
This is how to Maintain and Prolongs the Lifespan of this Screwdriver:

1. Regular Cleaning: Keep your electric screwdriver machine clean to prevent dust, debris, or buildup that could affect its functionality. Wipe the tool with a dry or slightly damp material after each use to remove any residue.
2. Lubrication: Apply a little amount of lubricating oil to the moving parts, such as the chuck or gears, to ensure smooth operation. Refer to the manufacturer's instructions for the appropriate lubricant and frequency of application.
3. Battery Care (for Cordless Screwdrivers): If you own a screwdriver, proper battery care is crucial. Follow these tips:
i) Charge the battery totally before using it for the first time.
ii) Regularly recharge the battery to maintain its capacity.
iii) Avoid overcharging or leaving the battery fully discharged for extended periods.
iv) Store the battery in a calm, dry place when not in use.
4. Storage: When not in use, store the power screwdriver in a clean and dry environment. Consider using a protective case or pouch to prevent dust accumulation and protect it from physical damage.
5. Avoid Overexertion: Use your electric screwdriver within its recommended limits. Avoid applying excessive force or torque, as it may strain the tool and decrease its lifespan. If encountering resistance, reassess the task and adjust the tool settings as necessary.

What are the common applications of electrical screwdrivers in the automotive industry?
Common Applications of These Screwdrivers in the Automotive Industry:
1. Assembly and Disassembly:
- Electrical screwdriver play a crucial role in the assembly and disassembly of various automotive components, such as interior trim, dashboard panels, door panels, and seats.
- They ensure quick and efficient fastening of screws, saving time and effort during production or repairs.
2. Engine Maintenance and Repair:
- These screwdrivers are used for engine maintenance and repair tasks, including removing and installing engine covers, air filters, spark plugs, and other engine components.
- They provide precise torque control, preventing overtightening or under-tightening of screws, which is essential for the proper functioning of the engine.
3. Electrical System Installation:
- When installing electrical systems in vehicles, these screwdrivers are used to secure connections, such as wiring harnesses, control modules, switches, and relays.
- The controlled torque settings of electric screwdrivers ensure secure and reliable electrical connections without damaging delicate components.
4. Body and Chassis Work:
- These screwdrivers assist in body and chassis work, including attaching and removing body panels, fenders, bumpers, and chassis components.
- Their power and speed help streamline the repair or modification process, enhancing productivity in automotive body shops.
5. Interior and Upholstery:
- For interior work, these screwdrivers are employed in securing components like seats, seat belts, center consoles, and instrument panels.
- Their ergonomic design and precise control allow for efficient installation without causing damage to the interior trim or upholstery.


Which safety precautions should I take while using an electrical screwdriver?
Safety Precautions While Using this Screwdriver:

1. Read the Manual:
- Before using this screwdriver, carefully read the manufacturer's manual and familiarize yourself with the tool's features, operation, and safety guidelines.
- Understand any specific precautions or warnings mentioned in the manual.

2. Personal Protective Equipment (PPE):
- Always wear proper personal protective equipment, including safety goggles or glasses, to save your eyes from debris.
- Use ear protection if the electric screwdriver generates excessive noise, and wear gloves to enhance grip and protect your hands.

3. Power Source Safety:
- If using a corded screwdriver, ensure that the power cord is in good condition, without any cuts or exposed wires.
- Keep the cord away from sharp edges, heat sources, or moving parts to prevent damage or tripping hazards.
- When using a screwdriver, follow the manufacturer's instructions for charging and handling the battery safely.

4. Secure Work Area:
- Work in a clean and well-lit area, free from clutter, to minimize the risk of accidents.
- Ensure the work surface is stable and secure to prevent slips or falls.

5. Proper Handling and Operation:
- Hold the screwdriver with a firm grip, keeping your fingers away from the screwdriver bit during operation.
- Avoid using excessive force or overloading the screwdriver, as it may lead to instability or damage to the tool.
- Use the appropriate screwdriver bit size and type for the screws you're working with to ensure a secure fit and prevent stripping.

6. Switch Off and Unplug:
- Before changing bits or performing any maintenance tasks, switch off and unplug the screwdriver.
- This prevents accidental start-up or electric shocks while handling the tool.
Check out our range of blowers & heat guns.


Frequently Asked Questions Related to Electrical Screwdriver
1. What is the difference between an electrical screwdriver and a power drill?
A screwdriver is primarily designed for driving screws, while a power drill is a versatile tool that can dig holes and drive screws. These screwdrivers are typically smaller, lighter, and more compact than power
drills
.
2. Can I use an electrical screwdriver for removing screws?
Yes, these screwdrivers are suitable for both driving and removing screws. They often feature a reverse function that allows you to easily remove screws when needed.
3. Can I use an electrical screwdriver for professional applications?
Yes, these screwdrivers can be used for professional applications, especially for tasks that involve a large number of screws. However, for heavy-duty or specialized tasks, it may be more appropriate to use dedicated
power tools
.

Welcome To Industry Buying
Scan the QR code
OR
Click to Chat with a Specialist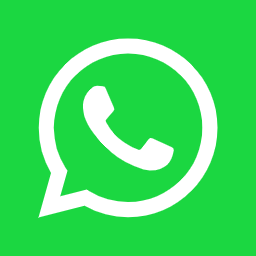 Thank You
for your valuable feedback


Please enter your e-mail address and we will send you a confirmation mail to reset your password.
Forgot Password
Reset Password
Do you want to add Nestle 3 Options Coffee Tea Vending Machine to cart?
Enter Details for faster checkout