Electric Vacuum Cleaner

Ships within 4 days
What is an electric vacuum cleaner?
An Electric vacuum cleaner is a versatile cleaning tool widely used in households for efficient and effortless dirt removal from various surfaces. Also known as a vacuum cleaner, it utilizes an electric motor to create powerful suction, enabling it to collect dust, debris, and particles. Here are some key points:

- They are designed to simplify cleaning tasks in homes and provide superior cleaning performance.
- These cleaning devices come in different types, including upright, canister, and handheld vacuum cleaners.
- With their powerful suction capabilities, vacuum cleaners effectively eliminate dust, pet hair, and other unwanted particles.
- They are equipped with filters and dust collection systems that efficiently trap and store debris, ensuring clean indoor air quality.
- They are convenient to use, allowing easy manoeuvrability and access to hard-to-reach areas.
- They come with various attachments and accessories, such as brushes and crevice tools, to enhance cleaning versatility.
- Regular use of vacuum cleaners helps maintain cleanliness, hygiene, and a healthy living environment in homes.
- Electric vacuum cleaner prices vary depending on the model, features, and brand, ensuring options for different budgets.


What are the different types of electric vacuum cleaners available?
Different types of vacuum cleaners are designed to cater to different cleaning needs. Here are the key types:

1. Upright Vacuum Cleaners: These are the most common type, suitable for general cleaning purposes. They have a standing design, with a motorized brush for carpets and a hose for above-floor cleaning.
2. Canister Vacuum Cleaners: Canister vacuums consist of a separate canister and a wand connected by a hose. They offer versatility and manoeuvrability, ideal for cleaning stairs, upholstery, and hard-to-reach areas.
3. Hand Vacuum Cleaners: Handheld vacuums are compact and lightweight, providing convenient spot cleaning and reaching tight spaces. They are corded or cordless and are often used for quick clean-ups.
4. Stick Vacuum Cleaners: Stick vacuums are slender and lightweight, resembling a broomstick. They are great for quick clean-ups on hard floors and light carpeting, with some models converting to handheld units.
5. Robotic Vacuum Cleaners: These autonomous vacuums navigate and clean floors automatically. They use sensors to avoid obstacles, and some models can be programmed or controlled through a smartphone app.
6. Wet/Dry Vacuum Cleaners: Designed for heavy-duty cleaning, wet/dry vacuums can handle both dry debris and liquid spills. They are useful for workshops, garages, and outdoor cleaning tasks.

When choosing a vacuum cleaner, consider factors like the type of flooring, the size of the area to be cleaned, and any specific cleaning requirements you may have.
Blowers and heat guns are power tools that utilize air or hot air respectively to remove debris or accelerate drying, stripping, and shaping processes in various applications.


How does an electric vacuum cleaner work?
It operates using a combination of mechanical and electrical components to effectively clean various surfaces in homes. Here's how it works:

i) They generate suction power through an electric motor housed inside the device.
ii) This airflow creates low pressure inside the vacuum cleaner, causing air to rush in through the nozzle or opening.
iii) As the air is drawn in, it passes through various filters that capture dust, debris, and particles.
iv) The filtered air then exits the vacuum cleaner, while the trapped dirt and particles are collected in a bag or canister.
v) Some vacuum cleaners employ rotating brushes or agitators to dislodge dirt from carpets or upholstery.
vi) The suction power and cleaning efficiency of vacuum cleaners depend on factors like motor power, design, and filtration system.
vii) Handheld vacuum cleaners, a popular variant, are compact and battery-powered for convenient and portable cleaning.
viii) They come in a range of models with different features and prices to suit individual cleaning needs.

Choose a hassle free mode of cleaning with electric cleaning. For efficient and hassle-free cleaning, invest in a reliable vacuum cleaner that suits your requirements. Industrybuying does just that.

Power tools are electrically or battery-powered devices designed to assist with various tasks and provide increased efficiency and precision compared to traditional hand tools.


Where can electric vacuum cleaners be used?
a) Vacuum Cleaners for Homes: They are widely used in residential settings for everyday cleaning tasks. They effectively remove dust, dirt, and debris from floors, carpets, rugs, and upholstery.
b) Offices: They are essential tools for maintaining cleanliness and hygiene in office spaces. They help keep carpets and floors free from dirt and provide a clean working environment.
c) Hotels and Restaurants: Electric vacuum cleaners ensure a pleasant experience for visitors.
d) Retail Stores: They are utilized in retail environments to keep the store floors clean and presentable. They help remove dirt, dust, and debris, creating a tidy shopping experience for customers.
e) Educational Institutions: Schools, colleges, and universities benefit from vacuum cleaners to maintain clean classrooms, hallways, and common areas. They help create a conducive learning environment.
f) Healthcare Facilities: They play a key role in healthcare settings, where maintaining cleanliness and hygiene is paramount. They are used to clean patient rooms, waiting areas, and corridors.
g) Industrial Spaces: They are designed for industrial use and are used in warehouses, factories, and manufacturing facilities to remove debris and maintain cleanliness.

Cleaning tools guns refer to specialized power tools that use high-pressure water or air to efficiently and effectively clean surfaces, equipment, or hard-to-reach areas, making them ideal for industrial or heavy-duty cleaning tasks.


What are the key features to consider when buying an electric vacuum cleaner?
When purchasing a vacuum cleaner, it's important to consider several key features to ensure you choose the right one for your needs.

1. Filtration System: Look for a vacuum cleaner with a high-quality filtration system that traps allergens and dust particles, improving indoor air quality.
2. Electric Cleaning Attachments: Check for a variety of attachments such as brushes, crevice tools, and upholstery tools to enhance cleaning versatility.
3. Bagged or Bagless: Decide whether you prefer a vacuum cleaner with a dust bag or a bagless model with a dirt container. Bagless models offer convenience, while bagged models may be better for allergy sufferers.
4. Cord Length or Battery Life: For corded vacuums, a longer cord allows for easier manoeuvrability, while cordless models should have sufficient battery life for your cleaning needs.
5. Weight and Maneuverability: Consider the weight and design of the vacuum cleaner to ensure comfortable handling and easy manoeuvrability.
6. Warranty and Customer Support: Check for a warranty and reliable customer support to ensure peace of mind and assistance if any issues arise.

By considering these key features, you can make an informed decision when purchasing a vacuum cleaner that meets your cleaning requirements. You can explore our website-industrybuying.com and come across a variety of industrial products at wholesale prices.

Frequently Asked Questions Related to Eletric Vacuum Cleaner
1. Are electric vacuum cleaners suitable for cleaning different types of flooring?
Yes, vacuum cleaners are designed to clean various types of flooring, including hardwood, carpet, tile, laminate, and vinyl. Many models come with adjustable settings or brush options to accommodate different surfaces.
2. How often should I replace the filters in my electric vacuum cleaner?
Generally, it is recommended to replace or clean the filters every 3 to 6 months. However, some filters may require more frequent maintenance. Consult the manufacturer's instructions for specific guidelines.
3. Can electric vacuum cleaners help with pet hair removal?
Yes, vacuum cleaners are effective at removing pet hair from floors, carpets, and furniture. Look for models with specialized pet hair attachments or brushes to enhance their performance in tackling pet hair. Regular vacuuming can help keep your home free from pet hair and dander.

Welcome To Industry Buying
Scan the QR code
OR
Click to Chat with a Specialist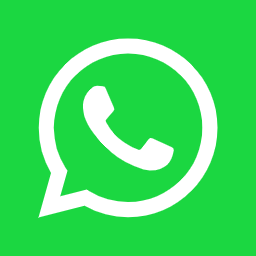 Thank You
for your valuable feedback


Please enter your e-mail address and we will send you a confirmation mail to reset your password.
Forgot Password
Reset Password
Do you want to add Nestle 3 Options Coffee Tea Vending Machine to cart?
Enter Details for faster checkout