Pressure Washer Tools
Buy Pressure Washer tools Online At Industrybuying
Pressure washing is a common procedure that is used to clean roofs and other surfaces which cannot be conventionally cleaned using regular tools and methods. Sidewalks and other hard surfaces are often cleaned by people by applying high pressure since the method is very effective. These high pressure washers make the cleaning task easy. There are various tools for the process, and they all work efficiently. Each tool has specific functions depending on which they are used for performing various tasks.
What Are Pressure Washer Tools?
Some of the pressure washer tools that are used independently are power water boom, surface cleaner, low-pressure chemical suction injector, soap injectors and telescoping wands. Some of these tools can be used independently, while others are used in combination with others for them to work properly. The tool used depends on the type of job being performed. There are different ways of categorizing the mentioned tools. Some of them are pressure water guns, electric pressure washers, gas pressure waters, cold water pressure washers, hot water pressure washers and others. Let us take a look:
1. Electric Pressure Washers: These pressure washers are very common for homeowners due to the fact that they produce very little and safe amounts of pressure using low-power pumps. They need to be plugged into a power source to function. For instance, high pressure car washers are plugged into a source for a fine cleaning of cars.
2. Gas Pressure Washers: The majority of the washers tend to operate on gas motors. Also, gas water pressures come with a wide range of additional features than electric pressure washers, such as soap dispensers, different options for nozzles and other accessories. They are much more portable than electric pressure washers.
3. Cold Water Pressure Washers: These washers use cold water for the operation, which makes them easy to use. The operator simply has to hook the hose to the pump and begin the operation. Cold water can also be used by electric and gas-powered pressure washers.
4. Hot Water Pressure Washers: Hot pressure washers are ideal for added cleaning and cutting. They include a water boiler system for heating the water up before it pumps it out at high pressures. They are specially designed and maintained since hot water is capable of burning through the seals. They are also used for cleaning grease and graffiti.
5. Pressure Washer Guns: Pressure washer guns are connected to the end of the pressure water hose, and the flow of water is directed. They are used to clean areas that can't be reached with a wand or other accessories. Industrial spray guns are also popularly used for industrial applications. Another commonly used spray gun is a paint spray gun and car washer gun . Find the best car washer machine price at Industrybuying.
Top Selling Products By Industrybuying:
S. No

Product Name

Expected Price

1

Ingco HPWR14008 High Pressure Washer 1400W

Rs. 3,990

2

Ingco 20V 2.2L/min. Cordless Li-Ion

Car Pressure Washer

CPWLI2008 without Battery Pack

Rs. 3,980

3

Ingco 1500W High Pressure Washer HPWR15028

Rs. 7,980

4

GSCPT Heavy Duty 2200W

Pressure Washer

135Bar 7.5Litre Per Min Pressure Washer

Rs. 5,990

5

Black+Decker BW15 1500Watt 120 Bar, 390 L/hr Flow Rate Pressure Washer (Red & Black)

Rs. 11,800

6

Bosch Adavanced Aquatak 140 High Pressure Washer (2100 Watt)

Rs. 27,800

7

Cheston 1800W Red Professional Heavy Duty Pressure Washer

RS. 5,580

8

Ballorex 11m Car Washer/Pressure Washer Hose Pipe (M22 Connector) Compatible with JPT StarQ Ballorex Vantro Btali Gaocheng Cazar (Blue)

Rs. 858

9

Bosch GHP 5-13 C High-pressure Washer

Rs. 47,800

10

Ingco 1200W High Pressure Washer with Aluminium Wire Motor and Auto Stop System - HPWR12008

Rs. 3,880

Cordless power tools are another power tool accessory which is used by professionals and DIY enthusiasts alike. Just like cordless power tools, cutters are widely popular at the website.
Brands To Consider For Buying Pressure Washer Tools
:
Long years of working together have solidified our ties with various famous brands, which help us deliver quality products right to your doorstep. Working with known names in the industry has helped us provide top-notch products to our most valued customers. Some of the names include Ingo, Ballorex , Black+Decker, Turkish and Bosch. Bosch pressure washer is one of our top selling products. You will also find drills and other accessories at amazing prices at the website.
Choosing Industrybuying For Buying Pressure washer tools and Other Industrial Tools:
Keeping quality and durability in mind, we are committed to providing top-notch customer service. We offer various products at affordable prices. Wrenches is one of our most sought after products. Finding quality Pressure Washer Accessories
Online from top brands becomes hassle-free with Industrybuying. Apart from pressure washer tools, Industrybuying offers other power tool accessories such as electric hammers and breakers. Find the best pressure washer machine price at our website.
Frequently Asked Questions(FAQs)
1. What are the major applications of high pressure washer tools?
Pressure washer tools are used for cleaning hard surfaces by applying intense pressure on the area. Their major applications include cleaning sidewalks, cleaning driveways, and cleaning garage floors. They are also a popular choice for industrial applications.
2. What is the most common type of pressure washer?
Cold water pressure washers are the most common type of pressure washers. This is due to the fact they are easy to manufacture and easy to use. Bosch car washer is widely used for many industrial applications.
3. Can you use a cleaning agent with a high pressure car washer?
Pressure washers, when used with cleaning agents such as detergents, are used for additional cleaning. Just pour the detergent solution into the pressure washer and initiate the cleaning process.

Welcome To Industry Buying
Scan the QR code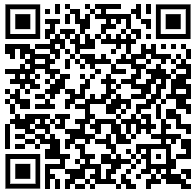 OR
Click to Chat with a Specialist
Thank You
for your valuable feedback


Please enter your e-mail address and we will send you a confirmation mail to reset your password.
Forgot Password
Reset Password
Do you want to add Nestle 3 Options Coffee Tea Vending Machine to cart?
Enter Details for faster checkout