Borewell Submersible Pumps
Buy Borewell Submersible Pumps Online
Vertical Pumps, Multistage Pumps and Centrifugal Pumps with a motor at the bottom and a pump at the top are called Borewell Submersible Pumps. They facilitate access to groundwater, and it is commonly used in agriculture.
A Pump also features the pump on top and a submersible motor at the bottom; where water enters the pump at the bottom and rises through several stages. The diffusers include built-in guide vanes that allow the stainless steel impellers to rotate inside them. The diffusers guide water from one impeller to the suction of the next impeller. Such a flow increases the water pressure at each stage of the impeller and diffuser, and in the end, water is discharged through the exit at the top.
Top Selling Products By Industrybuying:
S. No

Product Name

Expected Price

1

Jindal 1HP 4inch Borewell Submersible Pump with Control Panel, 30m Safety Wire and Submersible Cable

Rs. 5,680

2

Jindal Gold 1 Hp Water Filled

Submersible Pump with Copper Winding

Rs. 4,390

3

Jindal 1HP 4Inch Single Phase Oil Filled Borewell Submersible Pump with Control Panel

Rs. 4,990

4

Flexo 1 HP 4 inch

Water Filled Borewell Submersible Pump

Rs. 5,580

5

Ganpati Prakash 1.1 HP 10 stage Oil Filled Single Phase Submersible Pump , upto 110 feet

Rs. 3,990

6

Flexo 1HP 4 inch Single Phase Oil Filled Borewell Submersible Pump

Rs. 4,380

7

Damor 1HP 4 inch Oil Filled Borewell Submersible Pump with Control Panel, Borewell Upto 102 ft

Rs. 4,990

8

Flexo 1HP 4 inch Single Phase Oil Filled Borewell Submersible Pump with Control Panel

Rs. 4,490

9

MXVOLT 1 HP Oil Filled Single Phase 4 Inch Borewell Submersible Pump with Control Panel u

Rs. 4,680

10

Jindal 1HP 4inch Single Phase Oil Filled Borewell Submersible Pump

Rs. 4,380
What Is The Working of Borewell Submersible Pumps?
A mechanical coupling at the bottom of the pump connects the pump shaft to the gas separator or protector. An intake screen introduces fluids to the pump, where the pump stages raise the fluids. Radial bearings (bushings) positioned all along the shaft and supporting the pump shaft radially are among the additional components. The axial forces generated in the pump are partially absorbed by an optional thrust bearing, while the thrust bearing in the protector absorbs most of those forces.
Electric Submersible Pumps work in a vertical position. Fluids that have been driven by the impeller lose their kinetic energy in the diffuser, where kinetic energy is converted to pressure energy. The primary method of operation for radial and mixed flow pumps is this. Instead of being an electrical motor, the HSP's motor is a hydraulic motor that may either be a closed cycle (keeping the power fluid and the generated fluid apart) or an open cycle (mingling the power fluid with the produced fluid downhole, with surface separation).
What Are The Applications of Borewell Submersible Pumps
1. There are various uses for Borewell Submersible Pumps, such as; Drainage, sewage, industrial Pump , and slurry pumping are all done with single-stage pumps. Pond filters are also very common with them. The most common applications for multiple-stage submersible pumps are water wells, oil wells, and water extraction for residential, commercial, municipal, and industrial use.
2. Borewell Submersible Pumps are also used in sewage treatment facilities, the handling of seawater, fire fighting, the drilling of deep wells and water wells. Not only that, offshore drilling rigs, artificial lifts, mine dewatering, and irrigation systems.
3. Pumps utilised in electrically hazard-prone areas for combustible liquids or water that might be polluted with combustible liquids need to be made so they won't catch fire or release flammable vapours.
Maintenance Tips for Borewell Submersible Pumps
Here are a few pointers to keep in mind and keep check of the Borewell Submersible Pumps-
1. Reduced output-
If the pump is unresponsive, examine if the circuit breaker has tripped. Low water table or liquid supply, sand or grit blockage, a constrained impeller, or general wear and tear are all potential reasons for a drop in production.
2. Inconsistent Water Flow-
There is a possibility of damaged water pipes or a broken check valve in your Borewell Submersible Pump if the water is spitting at the surface.
3. Noise-
Stop operating your electric motor if you hear excess noise coming from it, and schedule a water motor pump repair service as soon as you can. If you hear noise from the pump, there may be a clogged or malfunctioning component, or there may not be enough liquid in the tank (if the pump is pumping air for a portion of the time).
4. Overheating-
If a submersible water pump overheats, there may be insufficient water in the well to keep it cool, or the pump may be broken. Inspecting the electric motor for overheating is crucial to prevent more expensive repairs or replacements.
5. Clogged Water-
You could have an issue with sediment or silt in the system if the liquid you're pushing is especially blocked or hazy. For water pumps, remedies might include expanding the well or cleansing the pump to remove any obstructions.
6. High Power Costs-
Borewell Submersible Pumps typically do not operate continuously, but if this is the case, it might mean that your float switch or pump is broken. Increased electricity use might also indicate a clog in the system or inadequate impeller clearance.
Best Brands For Buying Borewell Submersible Pumps
A number of brands available in the market are committed to providing their customers with the best quality pressure washers which support a long, durable life. These brands deliver top-notch quality jet sprayers at an affordable price. Some of the renowned brands for buying borewell submersible pumps include the following: Crompton, Kirloskar, Chetak, Ultron and CRI. CRI pumps are one of our most popular products. Industrybuying also offers various other pump accessories such as Multistage Pumps, Self Priming Pumps, Industrial Pumps, Domestic Water Pump and Rotary Pumps. Find competitive water motor prices at the website.
Why Choose Industrybuying?
Industrybuying is a leading e-commerce company for B2B consumers. Here you can purchase wholesale products and get huge discounts and offers. Industrybuying is the perfect platform to buy borewell submersible pumps. Industrybuying also offers payment through BNPL (Buy Now Pay Later) wallet so that you can instantly check out the best Texmo motor pump, 1 hp motor pump or submersible water pump.
Frequently Asked Questions
1. What is the common problem of submersible pumps?
The most common problems associated with submersible pumps are overheating, voltage spikes and hydraulic loading.
2. How do I choose a submersible pump for Borewell?
You should consider the following before buying submersible pumps: 1. Water type 2. Flow switch 3. Backup system 4. Cooling system 5. Suction Depth
3. Do submersible good pumps shut off automatically?
This pump is designed to work while fully submerged under water. The pump turns on when an insufficient amount of water exists and turns off when there is no water in the reservoir. The flow sensor is sensitive enough to detect small changes in water level, which prevent wasting energy by running the pump unnecessarily.

Welcome To Industry Buying
Scan the QR code
OR
Click to Chat with a Specialist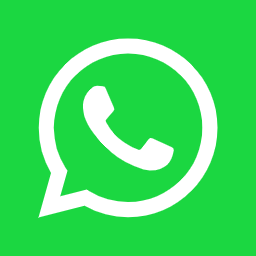 Thank You
for your valuable feedback


Please enter your e-mail address and we will send you a confirmation mail to reset your password.
Forgot Password
Reset Password
Do you want to add Nestle 3 Options Coffee Tea Vending Machine to cart?
Enter Details for faster checkout