Centrifugal Pumps
Rs. 5,980

/ Piece
Rs. 7,876
What are Centrifugal Pumps?
Centrifugal pumps are mechanical devices that use a rotating impeller to increase the pressure and flow of a fluid. They are commonly used in industrial, commercial, and residential applications to transfer liquids, such as water, oil, and chemicals, from one location to another.
The essential components of a centrifugal pump include an impeller, a casing, and a shaft. The impeller is a rotating wheel with curved blades that creates a suction force, pulling the fluid into the pump. The case surrounds the impeller and helps direct fluid flow through the pump. The shaft connects the impeller to the motor and rotates the impeller.

When the impeller rotates, the centrifugal water pump creates a centrifugal force that accelerates the fluid radially outward from the centre of the impeller. This acceleration increases the pressure and velocity of the liquid, which causes it to flow through the pump and out the discharge nozzle.

Centrifugal pumps are known for their simple design, low maintenance requirements, and high efficiency. They are available in various sizes and configurations to meet different application requirements.


What are The Types Of Centrifugal Pumps?
There are several types of centrifugal pumps, including:

1. End-suction Pumps: These water pumps have a horizontal shaft and a single impeller mounted at the shaft's end. They are commonly used in commercial and residential applications, such as heating and cooling systems, water supply, and irrigation.
2. Split-case Pumps: Split case pumps have a horizontal shaft and a double suction impeller that is split along the axis of the shaft. They are used in industrial applications, such as water treatment, mining, and power generation.
3. Multistage Pumps: Multistage centrifugal pumps have multiple impellers arranged in series, each adding energy to the fluid. They are commonly used in high-pressure applications, such as water supply, boiler feed, and oil and gas production. Buy multistage pumps from Industrybuying at affordable prices.
4. Vertical Turbine Pumps: These pumps have a vertical shaft and multiple impellers stacked on each other. They are commonly used in limited space applications, such as deep wells, cooling towers, and fire protection systems.
5. Submersible Pumps: Submersible pumps are designed to be fully submerged in the pumped fluid. They are commonly used in wastewater treatment, drainage, and oil and gas production.
6. Self-Priming pumps: Self priming pumps have a built-in air and water separator that allows them to be prime themselves, eliminating manual priming. Priming of centrifugal pumps are commonly used in applications where the pump may be located above the fluid being pumped, such as in a sump or tank.


What are the Applications of Centrifugal Pumps?
Centrifugal pumps find usage in a wide range of applications across various industries. Some of the common applications of centrifugal pumps include:

1. Water Supply: Centrifugal pumps are used to pump water from wells, rivers, and other sources to provide drinking water and irrigation for agriculture.
2. HVAC systems: Centrifugal pumps or domestic monoblock pumps are used to circulate water and other types of fluids in heating, ventilation, and air conditioning (HVAC) systems for commercial and residential buildings.
3. Chemical Processing: Centrifugal pumps are used to move chemicals and other fluids through industrial processing systems, such as petrochemical plants, refineries, and pharmaceutical facilities.
4. Oil and Gas Production: Centrifugal pumps are used in the oil and gas industry to move oil, gas, and other fluids through pipelines and production facilities.
5. Mining: Centrifugal pumps are used to move water, slurry, and other fluids in mining operations, including underground mining and open-pit mining.
6. Wastewater Treatment: Centrifugal pumps are used to move wastewater through treatment facilities, including sewage treatment plants and industrial wastewater treatment facilities.
7. Fire Protection: Centrifugal water pumps are used in fire protection systems to supply water to sprinklers, hoses, and other fire-fighting equipment.
8. Marine and Offshore: Centrifugal pumps are used in marine and offshore industries to supply water, coolants, and other fluids to different parts of the ship or offshore platform.
9. Agriculture: Centrifugal pumps are used in agriculture to move water for irrigation, livestock watering, and other applications.
10. Food and Beverage: Centrifugal pumps are used in food and beverage processing to move liquids, such as milk, juices, and syrups, through the production process.


Best Brands for Buying Centrifugal Pumps :
A number of brands available in the market are committed to providing their customers with the best pipe bending machines that support a long, durable life. These brands deliver top-notch quality centrifugal pumps at an affordable price. Some of the renowned brands that manufacture these products include the following: Wilo, Chetak, CRI, Crompton, Usha and more. Find the best centrifugal pump price at the website. You will also find other types of pumps such as sewage pumps on the website.


Top Selling Centrifugal Pumps At Industrybuying:
Industrybuying is not confined to pumps and offers various other hand tools that include pump accessories.
Why Choose Industrybuying?
At Industrybuying, we aim to offer the best online shopping experience. Keeping quality and durability in mind, we are committed to providing top-notch customer service. We are one of the leading sellers of centrifugal pumps and other types of pumps including submersible pumps. The online platform is directed towards providing exceptional quality products at the most affordable prices. The platform allows its customers to avail of all the comfort and convenience while doing online shopping. Our website is packed with quality tools that are manufactured and sold at competitive prices.

IB boasts of providing 100% authentic products at wholesale rates. With experienced customer service professionals and category heads, you're sure to get the proper guidance to the best centrifugal pumps from Industrybuying. Find the best centrifugal pump price at our online website.
Frequently Asked Questions Related To Centrifugal Pumps
1. What is the common problem in centrifugal pumps?
The common problems associated with centrifugal pumps are:
a) Pump running dry
b) Reversed Impeller Rotation
c) Pump Leakage
2. What is the basic principle of a pump?
The basic principle of a pump is to convert mechanical energy to pressure. While in operation, a rotating impeller accelerates a liquid and as the area of the pump casing expands the velocity of the fluid gets converted to pressure.
3. What is the lifespan of a centrifugal pump?
The basic lifespan of a centrifugal pump is from 8 years to 15 years. It also depends on the frequency of the pump.

Welcome To Industry Buying
Scan the QR code
OR
Click to Chat with a Specialist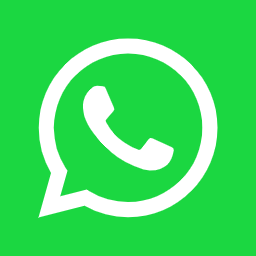 Thank You
for your valuable feedback


Please enter your e-mail address and we will send you a confirmation mail to reset your password.
Forgot Password
Reset Password
Do you want to add Nestle 3 Options Coffee Tea Vending Machine to cart?
Enter Details for faster checkout