Domestic Monoblock Pump
Clearance Sale
Rs. 7,110
Rs. 5,580

/ Piece
Buy Domestic Monoblock Pump Online At Industrybuying
A Domestic Monoblock Pump is one in which the pump and its principal mover, the water motor, are built together inside a single housing. This is an example of a mechanical device where the rotating components are part of a general shaft. Without a coupling mechanism, the pump and motor are coupled together in a housing comparable to that of the two shafts.
Types of Domestic Monoblock Pumps
There are two major types of Domestic Monoblock Pumps
1. Self-Priming Monoblock Pump: Self-priming Pumps are a particular kind of motor pump made to start the pumping process with the correct amount of liquid within the cavity or pump body. This presents an opportunity for industrial plants where Pumps are employed for a range of repetitive yet intermittent processes to operate more efficiently.
These Pumps have specific operating components that trap fluids inside the pump's body while it is not in use, restricting fluid flow from the pump's discharge side to its suction side.
These Pumps are better able to tolerate air pockets because fluid is always inside the pump's body. Air pockets are a collection of air bubbles in the workings of the pump, which can prevent it from functioning properly.
2. Centrifugal Monoblock Pump: Centrifugal Pump is used for two principal applications - freshwater and fluids that are not chemically aggressive to the pump's parts. Due to their reliability and robustness, these Pumps are mostly employed in agriculture, industry, and civil construction.
These Pumps' performance spans a wide spectrum, making it easy to select the ideal pump type for any application. These Pumps have a high-performance efficiency and a low running cost.
The Centrifugal Monoblock Pumps are made of cast iron pump bodies with suction and delivery ports and flanged suction. The water pump motor bracket or cast iron backplate might be incorporated into the mechanical seal housing.
Best-selling Domestic Monoblock Pumps on Industrybuying
How to Choose a Domestic Monoblock Pump?
Several factors affect the choice of a Pump depending on the usage. Take a look at a few of them-
1. Flow Rate:
This describes the water pump's efficacy in general. The term "flow rate" describes how long a mini water pump takes to move a specific volume of water, typically expressed in litres per minute. A pump can accommodate domestic use with a flow rate of between 100 and 200 litres per minute.
2. Size of Inlet:
Inlets for most Pumps range in size from 1 to 6 inches. However, they can occasionally be larger. Similar to reciprocating water Pumps, centrifugal water Pumps draw water in via the inlet and discharge it through the output valve. The more water the pump can pump out in that situation, the larger the size of an inlet valve.
Advantages of Domestic Monoblock Pumps
The best possible efficiency is the fundamental goal of these Pumps' design. Take a look at some of the advantages-
➯ These Pumps are small and practical.
➯ These Pumps can stand on their own.
➯ They can be installed without additional foundation plates or a connector.
➯ The complexity of installation decreases as the overall size grows.
➯ They are economical.
Applications for Domestic Monoblock Pumps
Domestic Monoblock Pumps can be used for the following things-
➯ Gardens, flats, bungalows, small farms, hospitals, hotels, agricultural operations, and farmhouses are just a few household settings where these Pumps are used.
➯ Freshwater and fluids not chemically aggressive to the pump's parts are the two principal applications for centrifugal monoblock Pumps.
➯ Due to their reliability and strength, these Pumps are mostly employed in agriculture, industry, and civil construction.
Top Brands Dealing in Domestic Monoblock Pumps at Industrybuying
CRI pumps, Crompton pumps, Havells , Kirloskar pumps, KSB , V-Guard, Usha , Texmo and many other leading manufacturers and suppliers are available with high-quality, heavy-duty Pumps at Industrybuying.
Why shop with Industrybuying?
An online platform that features a wide range of products for all industrial purposes, Industrybuying came into operation in 2013. Currently, the website maintains a fully catalogued collection of over 3.5 Lac SKUs. Faster payment options and pay-later options are available to make shopping for users more convenient.

Welcome To Industry Buying
Scan the QR code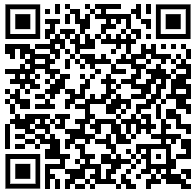 OR
Click to Chat with a Specialist
Thank You
for your valuable feedback


Please enter your e-mail address and we will send you a confirmation mail to reset your password.
Forgot Password
Reset Password
Do you want to add Nestle 3 Options Coffee Tea Vending Machine to cart?
Enter Details for faster checkout