Openwell Submersible Pump
Buy Openwell Submersible Pump Online At Industrybuying
Openwell submersible pumps are designed for good open applications, like a borewell or an open well. They are also called "well-type submersible pumps" and are a type of centrifugal pump. Open Well Submersible Pumps can be single-stage or multistage units depending on the depth and flow requirements of the application.
Openwell submersible pumps have been designed to be submerged in the water. This pump has a very good cooling effect which aids in protecting the motor from overheating and wear and tear. Openwell pumps are available in different sizes: 1/2" 3/4" 1"
Open well submersible pumps find their application in
1. Irrigation and gardening.
2. Underground reservoirs/tanks in bungalows and apartments, sprinklers and fountains.
3. Hospitals, hostels, swimming pools, commercial complexes and hotels
Advantages of using an Openwell Submersible Pump
Self-Priming:
Openwell submersible pumps are designed to suit any type of water application from irrigation, general water use, sump, fish pond, water garden and more. Each unit comes with a high-quality ceramic shaft seal. The open well design ensures no air bubble in the pump set, which may damage the inner lining of the pump. Openwell pumps can be used for both horizontal and vertical operations. These simple units need very little maintenance and are considerably cheaper than other alternatives.
Enhanced Efficiency:
Openwell Submersible Pumps have been designed for applications that require a high volume of water to be extracted from the ground, such as irrigation applications, industrial uses and well drilling. The pressure of water enables the movement of water in the pump. The pumps are submerged in the water source; hence, it doesn't need to spend much power extracting water from the source.
Location of fitment:
An Openwell Submersible Pump is the ideal solution for all your gardening and landscaping needs. The pump is located below ground, where it draws water from and pumps it out of the reservoir to your plants and flowers. It is sturdy and durable yet easy to use.
Efficient cooling:
The Openwell submersible pump has been designed to be submerged in the water. The pump has a perfect cooling effect which aids in protecting the motor from overheating and wear and tear.
Mode of operation:
Openwell submersible pumps consist of an electric motor, impeller and diffuser surrounded by a protective cylindrical cover. The impeller converts the rotary energy into kinetic energy that moves water up through the diffuser and out of the pump's outlet.
Things to know before purchasing an Openwell Submersible Pump
Reservoir/Tank Size:
Openwell submersible pumps can easily be fixed inside the tank. It is meant for water circulation within the aquarium and is also used as a drainage system. The best part about this pump is that it is readily available at your nearest shop, so you don't have to look far or get it shipped elsewhere.
Head:
The head of a pump is the distance between the water level where it's seated and the water level when it pumps water. It is usually in feet but can be in metres too. It depends on your home's features like the depth of the underground tank, number of stories and height of your house above the ground floor. As pumps have different head capacities, you have to choose one that can lift water up to 10 feet vertically.
Outlet/Delivery Size:
Openwell pumps are specifically designed for use in highly corrosive environments such as the open ocean or in the presence of salt water. The Openwell Submersible Pumps are powered by either AC or DC electric motors. These pumps are available in various sizes, working pressures and flow rates.
Material of Construction:
Openwell Submersible Pumps are the most trusted and used pumps in the industry. It has been a popular manufacturing pump for decades now. They are known for their best quality and robust design that makes their products durable, reliable and long-lasting. The Openwell pump has a stainless steel body motor which gives it a longer life span than its competitors.
Best Brands dealing in Openwell Submersible Pumps
Openwell submersible pumps are perfect for water supply in rural areas and irrigation. Available in different capacities and power ratings, these pumps can pump any free-flowing groundwater from open wells, boreholes and taps. Our models are made by Kirloskar (own brand) as well as Reliance Industries Ltd., Crompton Greaves Ltd., TEXMO-VENKAT, BOBIL, KALASIA PUMPS PVT LTD., and RODA. Each model has its own unique specifications to suit the individual requirements of a particular application.
Top-Selling Openwell Submersible Pumps at Industrybuying
| S. No | Product | Market Price | Industrybuying Price |
| --- | --- | --- | --- |
| 1 | | Rs. 7,560 | Rs. 7,280 |
| 2 | CRI Mild Steel Single Phase Openwell Submersible Pump CSS-16 | Rs. 22,809 | Rs. 22,750 |
| 3 | | Rs. 39,000 | Rs. 38,868 |
| 4 | CRI Single Phase Openwell Submersible Pump CSS-37J | Rs. 33.500 | Rs. 33,239 |
| 5 | | Rs. 36,650 | Rs. 34,800 |
| 6 | | Rs. 23,497 | Rs. 22,900 |
General frequently asked questions
Q1. How can we do the maintenance of Openwell Submersible Pumps?
1. Examine the condition of the pump along with its impeller, bearings, seals and valves
2. Clean the pump on a regular basis to avoid the accumulation of dirt and debris
3. Check the pipework on a regular basis to see if it needs any repair work
4. Check all the safeguards and make sure they work properly
Q2. What are the safety precautions that should be taken with Openwell Submersible Pumps?
1. Read the instruction manual carefully
2. Take all the necessary precautions to ensure a safe installation process
3. Check the components and replace them if needed
4. Make sure the voltage does not fluctuate
5. Protect your pump from grounding
6. Keep checking the pump's cooling mechanism
Q3. Where can we find the best Openwell Submersible Pumps?
Industrybuying is your one-stop destination for buying Openwell Submersible Pumps online. We sell premium quality submersible pumps at wholesale prices with secure and flexible paying options.

Welcome To Industry Buying
Scan the QR code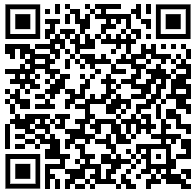 OR
Click to Chat with a Specialist
Thank You
for your valuable feedback


Please enter your e-mail address and we will send you a confirmation mail to reset your password.
Forgot Password
Reset Password
Do you want to add Nestle 3 Options Coffee Tea Vending Machine to cart?
Enter Details for faster checkout