Piston Pump
Everything You Should Know About Piston Pumps
Piston pumps are a kind of positive displacement pump used in various industrial applications to transfer liquids or gases. They work by using a reciprocating piston to create pressure and move the fluid through the system. These types of pumps are known for their reliability, efficiency, and versatility, making them a popular choice in many sectors, such as oil and gas production, chemical processing, agriculture, and construction.
There are several types of piston pumps, including axial, radial, triplex, duplex, and diaphragm pumps, each with its own unique design and capabilities. They are capable of handling high-pressure and high-viscosity fluids, making them well-suited for use in challenging industrial environments. Maintenance requirements for these pumps are typically low, making them a cost-effective solution for many applications.


How does a piston pump work?
Piston pumps can also be customised to suit specific applications, making them a versatile option for a wide range of industrial processes. Here's how these pumps work:

i) This type of water piston pump uses a reciprocating piston to move fluids or gases through a system.
ii) The pump consists of a cylinder with an inlet valve and an outlet valve.
iii) When the piston moves downward, it creates a vacuum that draws fluid into the cylinder through the inlet valve.
iv) A vacuum is created as the piston moves upward, which compresses the fluid and pushes it out through the outlet valve.
v) This process repeats as the piston moves back and forth, creating a continuous flow of fluid through the system.

You can get piston pumps, air operated oil pumps and many others from our website.


What are the Types of Piston Pumps?
The following are some of the types of common types of piston pumps you can find:

a. Axial pumps of piston: These pumps have pistons that move parallel to the pump's axis and are used in applications such as high-pressure washing and hydraulic piston pumps.
b. Radial pumps of piston: Radial piston pumps move radially inward or outward from the pump's centre and are used in applications that require high pressure and low flow rates, such as water jet cutting.
c. Triplex and duplex pumps of piston: These pumps use multiple pistons to increase efficiency and provide more consistent flow rates. They are commonly used in industrial applications such as oil and gas production, chemical processing, and agriculture.
d. Diaphragm pumps of piston: These pumps use a flexible diaphragm to create pressure and move fluids, making them suitable for handling corrosive or abrasive materials. These pumps are commonly used in the chemical and food processing industries.
Check out premium pumps, fuel & oil transfer pumps that are available on our website at wholesale rates.


Advantages of using a piston pump in industrial applications:
These pumps are widely used in industrial applications and for good reason.
Here are some of the advantages of using such a pump:

a. High-pressure capabilities: These pumps are capable of generating high pressures, making them ideal for applications that require high-pressure fluid transfer, such as hydraulic systems and water jet cutting.
b. Consistent flow rates: Piston pump water delivers a consistent flow rate, making them suitable for applications that require precise fluid control, such as chemical processing and food manufacturing.
c. Versatility: These pumps can handle a wide range of fluids, from water to oil to chemicals, making them suitable for a variety of industrial applications.
d. Energy-efficient: These pumps are energy-efficient, thanks to their positive displacement design, which reduces wasted energy and increases overall efficiency.

Checkout our website for piston pump prices if you're looking for a reliable and efficient way to move fluids in your industrial operation.


What are some common uses of Piston Pumps in industries?
These types of pump are widely used in a variety of industrial applications, thanks to their versatility, reliability, and efficiency. Below mentioned are some of the common uses of piston pumps:

a. Chemical processing: These pumps are often used in chemical processing applications to transfer chemicals between different stages of production, thanks to their ability to handle a wide range of chemicals and their consistent flow rates.
b. Oil and gas: These pumps are used in the oil and gas industry to transfer fluids such as crude oil and natural gas liquids from one location to another.
c. Food and beverage: These pumps are used in the food and beverage industry to transfer liquids such as syrups, juices, and dairy products.
d. Agriculture: These pumps are used in agriculture to transfer water for irrigation, as well as to spray pesticides and fertilisers with the help of sprayer piston pumps.
e. Automotive: These pumps are used in the automotive industry to transfer fluids such as oil, coolant, and brake fluid.
f. Construction: These pumps are used in the construction industry to power hydraulic systems for equipment such as cranes and excavators
You can find the best piston pump prices online on our website which are available at affordable prices.


Top Selling Piston Pumps on Industrybuying

Frequently Asked Questions Related To Piston Pumps
1. Can such pumps be used for high-temperature applications?
Yes, some of these pumps can handle liquids at temperatures up to 500°F or more, depending on the materials used in the pump's construction.
2. Are these pumps suitable for use with corrosive liquids?
Yes, these pumps can be made from materials such as stainless steel, bronze, and plastic to handle corrosive liquids. It's important to select the right materials based on the specific properties of the liquid being pumped.
3. What maintenance is required for these types of pumps?
Regular maintenance of these pumps includes checking and replacing worn parts, lubrication, and cleaning. It's important to follow the manufacturer's guidelines for maintenance and to replace parts as needed to ensure the pump continues to operate efficiently.

Welcome To Industry Buying
Scan the QR code
OR
Click to Chat with a Specialist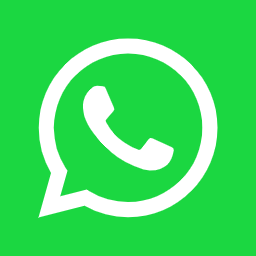 Thank You
for your valuable feedback


Please enter your e-mail address and we will send you a confirmation mail to reset your password.
Forgot Password
Reset Password
Do you want to add Nestle 3 Options Coffee Tea Vending Machine to cart?
Enter Details for faster checkout