Submersible Pumps
Buy Submersible Pumps Online At Industrybuying
A submersible pump is used to pump large amounts of water. They are submerged inside water from where they push the water outside. It requires less energy to suck the water out and produce high-quality results. They are used at a water depth between 25 feet to 400 feet. There are some important uses of submersible pumps. Let us have a look.
Uses Of Submersible Pumps:
Various fields use submersible water pumps such as drinking, water production, dewatering, oil production, etc. Due to its popularity, there is an increasing demand for these pumps.
1. Irrigation: A submersible pump is ideal for farmers looking for a thoroughly irrigated and healthy land. Whether the land is mid-sized or spread over several acres, submersible pumps reduce the amount of effort required by conventional irrigation methods. This pump-based irrigation system is a low-cost answer to water pumping needs.
2. Pumping from Wells: Deep wells and boreholes are also used to sustain the water supply in many areas. Submersible pumps are an ideal choice for doing the task and are efficient enough to pump the water out from the deep depths of the ground without being overstrained.
3. Draining Water From Unwanted Water Bodies: Often, it is required to drain water from unwanted water bodies. Water pumps are used in such scenarios where they are submerged. They also pump water out from basements or other flooded areas.
4. Oil Production: Oil mining is another important use of submersible pumps.
They operate at a wider range than other pumps and are widely used in the industry.
Advantages of Using A Submersible Pump:
One of the advantages of using a submersible is that it is easy to operate. The operation and usage of a submersible pump are easy and do not require any extra energy. Let us look at some more benefits of using the pump:
Safe:
The internal parts of a submersible pump stay protected from water and other alien substances at all times. Thus, the pump is safer compared to the other types of pumping devices. Also, these internal parts are coated with protective layering. Thus, the components remain safe.
Portable:
Submersible pumps are lightweight and have a compact design. Thus, these portable water pumps can easily be carried from one place to another.
Free From Priming:
Since a water pump functions below the water body, there is no need for priming it.
Leek Proof:
Watertight seals and gaskets are fitted on the submersible pump. This prevents any type of leakage from the pump. Also, the seal prevents any possibility of electrical accidents.
Low Noise Levels:
The pump does not produce any noise since it is submerged below the water level.
Low Maintenance Cost- The maintenance cost of a submersible pump is low. No priming reduced the cost to a great extent making the pump an affordable choice.
While Using A Submersible Pump:
It is important to keep certain things in mind while using a submersible pump. These pumps are often subjected to extreme temperatures and strain, prone to corrosion, abrasion and poor work performance. You should keep the following in mind while using the pump:
1. High Temperature: High temperatures greatly impact the pump's performance, which can be fatal for the machine.
2. Adequate Water Condition: The water a submersible pump is submerged in should be adequate for it to function well. This is done to maintain the required operating temperature. Avoiding this can result in the permanent failure of the machine.
3. Compatible Configuration: Correct motor configuration is important for the machine to work well.
Brands To Consider For Buying Submersible Pumps:
At Industrybuying, we work in collaboration with various renowned brands. There are various brands that you should consider while purchasing submersible pumps. Some such brands include Crompton, Kirloskar, CRI, Ultron, POWERHOUSE and many more. You can choose from these brands and find a great solution for all your pumping needs.
Why Consider Industrybuying For Buying Submersible Pumps?
Quality is the foremost criterion for Industrybuying. We have been in the business for a long time. This gives us an in-depth understanding of the market. You can find the best borewell pump price on our website. We ensure that only the best quality products get delivered to your doorstep. There are many products to choose from on our platform. Apart from submersible pumps, we also sell various other industrial tools on the platform. Select from our wide range of borewell submersible pumps, water pumps, openwell, and swimming pool pumps. Here are some of the submersible pumps that you can buy from Industrybuying:
5. Texmo 1.5 HP Water Filled Single Phase 4 Inch Borewell Submersible Pump SE415, up to 270 feet

Welcome To Industry Buying
Scan the QR code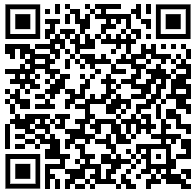 OR
Click to Chat with a Specialist
Thank You
for your valuable feedback


Please enter your e-mail address and we will send you a confirmation mail to reset your password.
Forgot Password
Reset Password
Do you want to add Nestle 3 Options Coffee Tea Vending Machine to cart?
Enter Details for faster checkout