Raincoats
What are Raincoats ?
Raincoats are waterproof or water-resistant coats designed to protect the wearer from rain and moisture. They are usually made from materials such as nylon, Gore-Tex, PVC, or rubberized fabrics that have been treated with a waterproof coating or laminated with a waterproof membrane. Raincoats typically have a hood to protect the head and face from rain and may also feature adjustable cuffs and waistbands to keep out moisture.

Raincoats are available in a variety of styles and designs, from lightweight ponchos and packable jackets to heavy-duty trench coats and parkas. They are often worn by people who work outdoors, such as construction workers or postal carriers, as well as by hikers, campers, and other outdoor enthusiasts. Raincoats can also be worn as a fashion statement and are available in a range of colours and patterns to suit different tastes and styles.


What Are The Types of Raincoats ?
There are several types of raincoats available, each with its own features and benefits. Following are the most common types of raincoats:


1. Trench Coats: Trench coats are typically longer, more stylish raincoats that offer good coverage from rain. They are made from a range of materials, including cotton, polyester, and Gore-Tex.
2. Packable Raincoats: Packable raincoats are lightweight and compact, making them easy to carry around in a bag or backpack. They are usually made from thin, breathable materials that are easily folded or rolled up for storage.
3. Ponchos: Ponchos are a popular choice for outdoor enthusiasts, especially hikers and campers. They are made from lightweight, waterproof materials and are designed to be worn over other clothing. Ponchos often come with a hood and can provide full coverage from rain.
4. Parkas: Parkas are heavy-duty raincoats that are designed for extreme weather conditions. They are usually made from Gore-Tex or other high-performance materials and can provide full coverage from rain and wind.
5. Rubber Raincoats: Rubber raincoats are made from a durable, waterproof material that is ideal for heavy rain. They are often used in industrial settings and by workers who need full protection from rain and moisture.
6. Cycling Raincoats: Cycling raincoats are designed specifically for cyclists and offer a range of features such as reflective detailing, ventilation, and waterproof zippers to help keep cyclists dry and visible in wet conditions.

These are a few examples of the different types of raincoats available. The right raincoat for you will depend on your needs, style preferences, and the weather conditions you'll be facing. Find the best raincoats online at Industrybuying.


What Are the Applications of Raincoats?


Raincoats are versatile garments that can be used in a variety of situations. Here are some of the most common applications of raincoats:


1. Outdoor Activities: Raincoats are often used by outdoor enthusiasts who participate in activities such as hiking, camping, and fishing. A good raincoat can help keep you dry and comfortable during these activities, even in wet conditions.
2. Work: Raincoats are also commonly used in the workplace, especially by people who work outdoors or in wet conditions. Construction workers, landscapers, and postal carriers are just a few examples of workers who may wear raincoats to protect themselves from rain and moisture.
3. Travel: Raincoats are a great item to pack when travelling, especially if you are visiting a place with unpredictable weather. They can help you stay dry and comfortable when exploring a new city or sightseeing in the rain. Ladies' raincoats are also easily available in the market today.
4. Commuting: If you commute to work or school on foot, a raincoat can help you stay dry during your daily commute. It can also help you avoid arriving at your destination with wet clothing.
5. Fashion: Finally, raincoats can be worn as a fashion statement. They are present in a range of colours and various styles, so that you can choose one that fits your personal style and tastes.


These are only a small number of examples of the many applications of raincoats. Ultimately, raincoats are a versatile garment that are used in any situation where you need protection from rain and moisture.
Famous Brands For Buying Raincoats :
Long years of working together have solidified our ties with various famous brands, which help us deliver quality products right to your doorstep. You will find competitive raincoat price at Industrybuying. You will find quality raincoats for men at the website with ease. Find the best raincoat for men price with Industrybuying. Working with multiple brands has helped us provide top-notch products to our most valued customers. Some brands that manufacture marble cutters include Versalis, Mallcom, GRIP WELL, Dove, Duckback Kennedy and many more. Find the best raincoats online at Industrybuying. Another popular safety equipment offered by Industrybuying is the safety gloves.
You will find other popular safety equipment at the website that include safety shoes. Shop now.
Top Selling Raincoats at Industrybuying:

One of the other safety equipment offered by Industrybuying include Respiratory Protection .


Why Choose Industrybuying?


At Industrybuying, we aim to offer the best online shopping experience. Keeping quality and durability in mind, we are committed to providing top-notch customer service. We are one of the leading sellers of raincoats. The online platform is directed towards providing exceptional quality products at the most affordable prices. The platform allows its customers to avail all the comfort and convenience while doing online shopping. Our website is packed with the best raincoats and other industrial products which are manufactured and sold at competitive prices.


IB boasts of providing 100% authentic products at wholesale rates. With experienced customer service professionals and category heads, you're sure to get the proper guidance to quality raincoats from Industrybuying. Shop Now.


Frequently Asked Questions Related To Raincoats
1. How long do raincoats stay waterproof?
Raincoats are made up of water proof materials which prevents the water from entering inside them. Tightly woven fabric does not allow for water entrance. Waterproof raincoats are highly preferred ones.
2. What is the unique feature of a raincoat?
Raincoats manufactured today are made up from waterproof fabrics that are breathable. Some examples are Gore-Tex, Tyvek and DWR-coated nylon. They allow water vapour to pass through the material making the raincoat breathable for the wearer.
3. What properties should a raincoat have?
Modern raincoats are manufactured keeping the following characteristics in mind: 1. Weather Resistance 2. Wear Resistance 3. Moisture Resistance 4. No Shrinkage 5. Stylish Look

Welcome To Industry Buying
Scan the QR code
OR
Click to Chat with a Specialist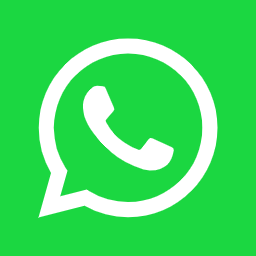 Thank You
for your valuable feedback


Please enter your e-mail address and we will send you a confirmation mail to reset your password.
Forgot Password
Reset Password
Do you want to add Nestle 3 Options Coffee Tea Vending Machine to cart?
Enter Details for faster checkout