Safety Shoes

Ships within 8 days
Price Range: Rs. 1,680 - 1,690

Ships within 1 day
Price Range: Rs. 1,480 - 1,680

Ships within 8 days
Price Range: Rs. 1,493 - 1,680
Buy Safety Shoes Online At Industrybuying
Are you thinking of buying safety shoes? If yes, you must know all about them. When it comes to the safety of feet at the workplace, boots become an important part. For 100% safety, you need to put your safety shoes on. These shoes protect your feet against various sorts of hazards within the work environment. They become your safety shield in case of any workplace accident. They protect your feet from heavy objects falling on them, preventing workplace injury. The shoes come with great features such as slip-resistant soles, safety toes and appropriate ankle padding to protect your feet at all costs.
Who Should Use Safety Shoes?
Safety Shoes are essential safety equipment which have been designed to protect the worker's feet from any kind of damage. These shoes are made out of strong and hard material which prevents the worker's feet from getting affected due to any injury which can be caused because of fire, spills, electric hazards etc.
Safety shoes are best suited for the users who work under tough safety and harsh conditions on a regular basis. Workers who are employed in construction, manufacturing, transportation, packaging, power plants and other similar industries can easily use these shoes and can be assured of their safety.
Why are Safety Shoes important?
Industrial Safety shoes make for an essential protection equipment for the workers. The safety shoes are essential for a worker because of following reasons:
1. Electrical Shock resistance- The shoes provide resistance against electrical shocks and prevents the worker's feet from getting injured.
2. Slip Resistance- The shoes are designed with an anti-slip base and thereby prevents the user from slipping and hurting themselves.
3. Impact Resistance- The shoes are strong enough to protect the user's feet from heavy load that might fall on the feet while working. Safety helmets are also vital in such scenarios.
4. Protection from Sharp objects- The shoes are manufactured out of tough material which provides protection against sharp objects such as blades, scissors, knives etc. Safety goggles are also helpful in such scenarios.
5. Protection from Fatigue- These shoes are extremely comfortable to be worn for long hours. These come with a comfortable sole and thus can be worn by the user easily without much fatigue.
Types of Safety Shoes
Safety boots can be classified into different categories on the basis of the material used for manufacturing and their usage and applications. Different types of safety shoes are as follows:
1. Heat-Resistant Safety Boots
These safety shoes have been designed for providing maximum protection against excess heat and temperature. The outer sole of the shoes is made out of abrasion resistant rubber material which ensures fire safety.
2. Safety Shoes for Women
These shoes are manufactured for providing comfort and safety along with an elegant design. The safety boots for women are great for those who are looking for a tough yet feminine pair of shoes.
3. Low Cut Ankle Boots
Low ankle boots are widely preferred for the excellent comfort and flexibility that these offer. These shoes feature a sleek design and are extremely light in weight, thus suitable for industrial work.
4. Sports Safety Shoes
The sports safety boots are a multipurpose pair of shoes which can be used for rough, outdoor industrial sites, for sports and for everyday casual wear. These shoes are designed with a fashionable pattern and thus can be worn outside the industry as well.
5. PVC Boots
These PVC boots are a tough and waterproof pair of shoes which reduces the risk of slips and falls. It keeps the user's feet dry and clean at all times by keeping the water out.
Factors to Consider Before Buying the Safety Shoes:
Before purchasing a pair of safety shoes near me , you must take into account a number of factors and criterias, which include the following:
1. Type of Industry- One must factor in the type of industry in which the worker is employed before purchasing the shoes. Different shoes work well for a particular industry and thus a careful selection should be made to ensure safety.
2. Type of Walking Surface- The type and environmental conditions of the worker must be considered. One should be aware whether the ground is smooth, hard or loose before purchasing the safety shoes, to ensure maximum comfort.
3. Temperature- The shoes must be selected after carefully observing the temperature of the working environment. For instance, heat resistant shoes must be selected for the workers employed in a power plant, steel, manufacturing industry or other similar industries. Safety mask too is important in such an ambiance for respiratory protection.
4. Protection Type- Before buying a pair of safety boots, one must consider the kind of protection that they are aiming for. For instance, for a manufacturing industry, steel-toe shoes are ideal, PVC shoes are ideal for the workers at construction sites and a shock-resistant pair of shoes is ideal for the workers in a power plant.
5. Comfort- The users must be comfortable in the pair of shoes to ensure the best productivity and efficiency in the working. Lightweight safety shoes are available in the market which provide best safety and maximum comfort, at the same time.
What Are The Features Of Quality Safety Shoes?
Quality safety shoes should provide adequate protection for the feet, as well as comfort, durability, and other features to ensure their effectiveness. Here are a few features to look for in quality safety shoes:
1. Toe Protection: Safety shoes should have a reinforced toe cap made of steel, aluminium, or composite material to protect the toes from impacts and compression.
2. Slip-resistant Soles: Shoes with slip-resistant soles or slip resistant shoes can help prevent slips, trips, and falls on wet or slippery surfaces.
3. Electrical Hazard Protection: For workers who may be exposed to electrical hazards, safety shoes with electrical hazard protection can help reduce the risk of electric shock.
4. Comfort Features: Features like cushioning, arch support, and breathable materials can help keep the feet comfortable and reduce foot fatigue.
5. Durability: Quality safety shoes should be made with high-quality materials that can easily withstand the demands of the work environment and last for a long time.
6. Fit: Work boots should fit properly and comfortably to ensure maximum protection and reduce the risk of injury.
7. Compliance with Regulations: Depending on the industry and the specific job, there may be regulations that require specific types of safety shoes. Quality safety shoes should meet these regulations and provide the necessary level of protection for the job.
Top Selling Products By Industrybuying:
S. No

Product Name

Expected Price

1

Allen Cooper AC 1156 Antistatic Steel Toe Grey & Black Safety Shoes, Size 9

Rs. 1,890

2

Tiger-by Mallcom Lorex S1BG

Low Ankle Steel Toe

Safety Shoes Size: 8

Rs. 1,080

3

Hillson Beston 8 No High Ankle Black Safety Shoes

Rs. 529

4

JCB Trekker Buff Nubuck

Leather Steel Toe

Safety Shoes, Size 10

Rs. 2,590

5

Allen Cooper AC 1008 Antistatic Steel Toe Black Safety Shoes, Size 9

Rs. 1,780

6

Safemax Black Labour Safety Shoes, Size:- 9

Rs. 208

7

Hillson Swag 1907 Low Ankle Derby Type Safety Shoes Size 10

Rs. 989

8

Armaduro AD1003 Low Ankle Steel Toe Suede Leather Slip On Safety Shoes, Size 9

Rs. 609

9

Unistar S.Power High Ankle PU Sole Fabric Olive Safety Boots, Size 9

Rs. 478

10

Metro 1608 Metro Gum Boot Size-10

Rs. 199
Brands to consider for buying Safety Shoes:
A number of brands available in the market are committed to provide the users with the best safety shoes. The brands deliver safety shoes for men as well as for women. Some of the preferred safety shoes brands include, Tiger Safety Shoes, Allen Cooper Safety Shoes, Hillson Safety Shoes, Liberty safety shoes, Karam safety shoes and Acme safety shoes. These brands ensure the best possible safety shoes price and aim to provide an assured quality. These brands are listed on the Industrybuying website and are readily available for purchase.
Exploring The Wide Range Of Safety Shoes Available At Industrybuying:
At Industrybuying, we understand how important quality and integrity in a business is. Keeping that in mind, we offer a wide range of safety shoes is crucial for several reasons:
1. Meeting Individual Needs: Different jobs require different levels of protection and comfort. By offering a wide range of safety shoes, an organisation can meet the specific needs of individual employees.
2. Compliance with Regulations: Depending on the industry and the specific job, there may be regulations that require specific types of safety shoes. Offering a wide range of options ensures that the organisation is compliant with these regulations.
3. Improved Safety: Safety shoes are designed to prevent accidents and injuries in the workplace. By offering a variety of options, an organisation can ensure that employees have the appropriate level of protection for their job, which can reduce the risk of workplace accidents and injuries.
4. Employee Satisfaction: When employees are provided with safety shoes that meet their needs and preferences, they are more likely to feel appreciated. This leads to increased job satisfaction and morale.
Offering a wide range of safety shoes is essential for meeting the needs of individual employees, complying with regulations, improving safety, and increasing employee satisfaction.
Explore Our Wide Range of Products :

Industrybuying is an online platform which is directed towards providing exceptional quality products at the most affordable prices. Apart from safety shoes, Industrybuying also offers you other safety accessories such as safety gloves, and other safety wear. The platform allows its customers to avail all the comfort and convenience in mode of payment. Our website is packed with the best products which are manufactured and sold by popular brands and is thus a great platform for sorting out all your shopping needs!
Frequently Asked Questions Related To Safety Shoes
1. What is the most important aspect of safety footwear?
Safety shoes keep you safe on the job by giving you protection from punctures, cuts, burns and impacts. They are also designed to give you traction on slippery surfaces and uneven ground to help prevent slips and falls.
2. I am planning to buy safety shoes in bulk for my employees that work on construction sites. What kinds of safety shoes should I consider?
When buying shoes to be worn at construction sites, you can go for PVC boots. These shoes are tough and waterproof. They are effective in preventing workplace injuries to a great extent.
3. Which kind of safety shoes should work best for workers who are constantly on their feet?
Workers who are constantly on their feet should look for safety shoes that provide good support, cushioning, and comfort to help prevent foot fatigue and injury. Here are some features to look for: 1. Slip-resistant soles 2. Shock-absorbing materials 3. Arch support 4. Breathable Materials
4. What is the recommended lifespan of a safety shoe and how often should they be replaced?
When it comes to protection and durability, it is important for your safety shoes to be durable. The recommended lifespan of a safety shoe can vary depending on the specific shoe and the work environment. However, as a general guideline, safety shoes should be replaced every 6 to 12 months, or when they show signs of wear and tear.
5. What are the requirements for safety shoes?
Protection from falls, slips etc., are the major requirements for safety shoes. Other important features are that these safety shoes should be fatigue-free and electric current resistant.
6. What is the purpose of wearing safety shoes?
Safety shoes are popular and regularly used at workstations such as construction sites and other related areas. They protect the feet from falling objects and electric currents and offer a protective environment.

Welcome To Industry Buying
Scan the QR code
OR
Click to Chat with a Specialist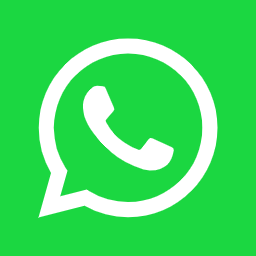 Thank You
for your valuable feedback


Please enter your e-mail address and we will send you a confirmation mail to reset your password.
Forgot Password
Reset Password
Do you want to add Nestle 3 Options Coffee Tea Vending Machine to cart?
Enter Details for faster checkout