Toni Soldering Bit
Toni Soldering Bit Online
Join metals easily with Toni soldering bit
Mainly used for installation, repairs and production work in electronic applications, Toni ceramic soldering iron finds low usage in plastic welding and pyrography. It is known for its adjustable temperature range and optimum quality. Toni soldering bit deluxe oval is famous for its quality, ease of use, durability and cost effectiveness. The soldering iron is used for designing electronic mini or major projects and repairing electronic devices. Spade chisel can be used for cutting softer materials and can also be used in concrete. Soldering stations are better than corded soldering irons as due to their small size they can be held for longer periods of time. For high quality soldering, the soldering bits are nickel plated to maintain their longevity. Smoke absorbers help in dealing with the solder fumes.
Solder electronic components with a soldering station
Soldering stations supply heat which helps in melting the solder material and fills the space between two work-pieces; thereby binding them effectively. The entire system also has a soldering pencil bit which is attached to a power station with controls for setting up a desired temperature. A soldering station normally has a soldering iron stand for the hot iron when not in use and a wet sponge for cleaning. Wattage is one of the most important factors of a soldering iron. Toni ceramic soldering iron with higher wattage have more power available and the ones with low wattage can lose heat faster than it can reheat itself, resulting in bad joints. Soldering gun is used where heat requirement is more than from the lower-power soldering irons.
Buy quality soldering element online at Industrybuying
Soldering tools are useful in joining metal pieces that have been broken. Soldering element is the heart of the soldering iron and is to be maintained with proper readings, so that the heat transferred has an appropriate heating effect according to different power wattage of soldering iron. Industybuying brings to you a wide variety of soldering iron, soldering bits, soldering station, soldering gun, soldering elements etc online for purchase. You can also shop for affordable pencil bit, ceramic bit, oval bit and smoke absorbers. The products that we deal in are tested electronically through various quality check stages for better quality assessments. We offer free shipping on orders above Rs.1000 along with heavy discounts on bulk purchases. For a seamless shopping experience, we provide easy payment methods like COD, card payment, net banking etc. Check out our portal and shop online for the products you require.

Welcome To Industry Buying
Scan the QR code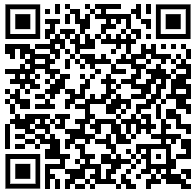 OR
Click to Chat with a Specialist
Thank You
for your valuable feedback


Please enter your e-mail address and we will send you a confirmation mail to reset your password.
Forgot Password
Reset Password
Do you want to add Nestle 3 Options Coffee Tea Vending Machine to cart?
Enter Details for faster checkout