Absorption Pad
Avail Jaw Dropping Deals & Best Rates on Absorption Pad
Absorbent pads are ideal for tackling smaller spills. These can be used to absorb liquids and are best utilized when they are proactively placed in areas where liquid spills may occur or if a spill has already occurred. They provide an economical solution for most surface liquid spills. They are specially formulated, colourless, and non-toxic pads that absorb most petroleum-based liquids. They offer excellent protection against overspray and allow for later removal of the sorbent material. They are not affected by water or other surface contaminants.
Best Selling Absorption Pads on Industrybuying
The 3M Chemical Sorbent Pad P-110 is a self-contained, disposable sorbent pad designed for the controlled air purification of indoor air. The pads are intended for air handlers, duct systems and supply/return plenums. The pads can be used in commercial (non-residential) buildings as a component of an electronic/electrical system or mechanical ventilation system to control formaldehyde concentrations from these sources. This product removes organic vapours, odours, and particulates from indoor air spaces.
This Sorbent Mini-Boom is an all-new product from 3M and is designed to use the same sorbent media as their full-size booms but in a smaller form factor. The SMB has been specifically designed for confined spaces and is suitable for confined areas where full-length booms are not practical or not possible/safe. As with all 3M Sorbent products, the SMB provides unrivalled particle removal efficiency.
3M 117 ltr Petroleum Sorbent Spill Kit is a specially formulated, colourless and non-toxic powder that absorbs most petroleum-based liquids. It is not affected by water or other surface contaminants, making it ideal for use near surface waters. It provides excellent protection against overspray and allows for later removal of the sorbent material when the spill site has been thoroughly cleaned up.
The 3M Chemical Spill Kit is the perfect solution for any chemical spill. This product is ideal for handling spills in most aggressive (hazardous) and non-aggressive liquids, as it does not create a cloud of inert dust and contains no harmful fumes or odours. With its unique design allowing for easy use, this kit can absorb up to 26 litres per sheet and is leak-proof.
This 3M Petroleum Sorbent Boom is ideal for use in coastal areas, on docks, piers, boats, rivers, lakes or streams. The boom will absorb oil or petroleum spills as they occur. The boom floats on the water's surface and wraps around anything it contacts to help contain the spill. The product is easy to deploy and can be easily removed from the water once it no longer needs to absorb more product.
The 3M M-PD720GG Maintenance Sorbent Production Pad is designed to improve cleaning performance. It's made with a soft sponge for a comfortable feel. This pad is the perfect choice for commercial applications with more concentrated dyes and soils, such as facilities handling fuel dye, paper plants and textile mills.
Applications of Absorption Pads
1. To maintain a safe and clean workspace in automotive workstations.
2. Cleaning leaks and spills from heavy equipment.
3. For cleaning spots of oils, paints, and other oil-based substances.
4. To clean large spills in industrial workspaces.
Best Brands on Industrybuying
At 3M, sustainability is at the core of everything they do. The materials and technologies they develop serve various industries, including healthcare, nutrition, building and construction, and consumer products. Their sustainability programs focus on protecting natural resources and balancing economic, environmental and social factors to address global challenges. Their products help ensure you have a safe environment to work while enabling you to do your best work. They are united by one goal: to improve every life, making them the best brand to order Absorption Pads.
Why shop with Industrybuying?
Industrybuying came into operation in 2013 to inculcate and introduce the concept of industrial supply chains in India. Industrybuying is a one of its kind online platform featuring an exclusive range of utility products for all industrial purposes. The website currently maintains a fully catalogued collection of over 3.5 Lac SKUs to buy from national and international brands making it the perfect stop for purchasing Petroleum Sorbent Static Resistant Roll.
Industrybuying is here to provide its customers with a smooth shopping experience. Their wide range of products (from national and international brands) is here to meet all your industrial needs. They also have pay-later options and other faster payment options to make shopping more convenient for users.

Welcome To Industry Buying
Scan the QR code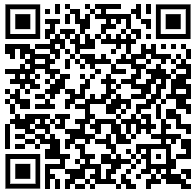 OR
Click to Chat with a Specialist
Thank You
for your valuable feedback


Please enter your e-mail address and we will send you a confirmation mail to reset your password.
Forgot Password
Reset Password
Do you want to add Nestle 3 Options Coffee Tea Vending Machine to cart?
Enter Details for faster checkout